Hey girl hey. And boy.
Not gonna lie, I'm actually pretty good at grammar. As I was blogging though, I noticed that I sometimes misspell things. Duh. But there are some words that I always always misspell like my brain just can't seem to process the real spelling. Maybe because I've been spelling it that way my whole life until now. Embarrassing, I know. And as I am typing this, I came across 2 more words I should add to the list. So yeah let's get started.
1. Disappear
I always always always misspell this. I'm used to it being dissapear instead of disappear. It just makes more sense in my head that way.
2. Embarrassing
Okay I just can't seem to understand the extra "r" and "a". I always spell this "embaressing".
3. Misspell
I just realized that it's spelled "misspell" instead of "mispell" right now. I guess it makes sense since mis and spell but I don't know it just makes it look like "Miss Pell".
 "Hey everyone I'm Miss Pell"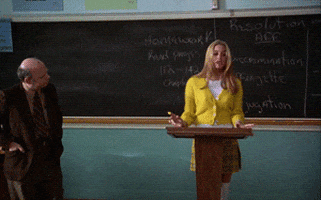 4. Saturday
Saturday makes no sense at all. I always thought it was Saterday.
5. Announcement
I always spell this "anouncment" But apparently there's two n's and a "cement" instead of "cment".
6. Noticeable
Something about the 'e' and 'a' together is kind of off. I always seem to spell it "noticable".
7. Over-exaggerated
I don't even know how to spell that. I just sound it out like over-exadgerated but there's no 'd' so I guess I could fix that.
8. Unnecessary
For some reason I spell this with one 'n'. "Unecessary" which now actually doesn't make sense but whatever.
9. Maroon
Marroon doesn't make sense but I always spell it like that.
10. Officially
I feel like I'm getting problems with words with 2 double letters. I either spell it oficially or officialy. Like just one double letter. Oh well.
11. Practice
Practise? Two c's aren't working with me.
12. Excersise
Excersice. Similiar to the last one too.
13. Similar
Alway similiar. I don't know why 😂
This was a pretty short blog but oh well.
What words do you often misspell?
I'll see you guys Tuesday.
Bayyy 💞