Hey girl hey. And boy.
Andddd another unexpected blog. SO I was planning on posting a recipe blog today but guess what? I didn't get a mixer yet. Woohoo!🙃 I'll make it tomorrow and I'll upload it Thursday. THEN, I was like wait I could do fall diys right? But guess what?!
a. I don't have the supplies (and everything closed 5 today so too late to buy some)
b. I'm untalented.
So I was like "okay I'm screwed". I mean I totally could've ditched today's post since blogging is not a chore for me and no one would notice BUT I decided to be nice and was like "wait, I remember that one time when I couldn't think of a blog post…wait what was that…oh yeah!…Gorgeous Back To School Hairstyles That Never Work On My Hair! Wow that's a long title 😂 So I decided to kind of go with that theme and make a fall edition for nails. And ugh I'm just super untalented when it comes to girly things.
ANDDD 2 more things. Lol sorryyy I know you're sleeping or clicked out by now but you always have a choice to scroll down…whichhh I don't recommend doing but if you want to just ignore me like that, fine!
 ..moments later..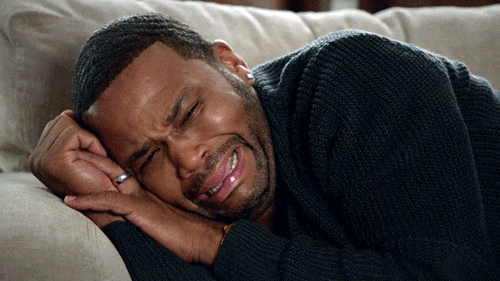 I'm not going to post everyday for a week since I'm not really feeling the whole fall blog thing. Like I could only think of 3 blog posts I could do so I'll drop fall blogs every now and then but I'm going to call them "Fancè". Basically fall and bayance and then pronounced like "fancy" but with an accent. I don't know, okay? 😂 if you have any recommendations, please comment below because I'm really desperate for creativity. 😂
 Have you guys noticed my fall makeover? I changed a few things but still! Instead of tea, you get latte so FALLow me 😂😂 Get it? Okay that was like the worst first impression ever. But seriously, visit my site quickly and check it out. Unless you're reading this in spring 2018 thennn too late.
Okayyy now on to the actual blog.
#1- Gradients
So apparently to get this beautiful effect, you just use a sponge? But no no no you need some serious talent. If I were to do this, it would probably look like my loofah notebook 😂. And then there would be like nail polish everywhere! I mean I would love to have someone do them for me but like for a diy- it would fail.
#2- Chevron
I honestly don't understand how this is made. I tried to do it once by making zig-zag tape cutouts but that obviously didn't work. And I obviously can't do that freestyle so… 😂
#3- Glitter
I fail at all glitter projects so on nails it'll be even harder. I once tried this glitter glue thing and the glitter just kept coming off through out the day like wow 😂
#4- French Tip
Y'all even one of the easiest nail arts ever is never perfect on my nails. I tried the whole tape method but the white nail polish just got all over my cuticles. Tbh, I'm pretty sure my crafty side is still in 1st grade.
#5- Marble
How the hell?? Next thing you know, they'll create flooring nail art too.
#6- And just impossible nail art…
I can't even draw most of these on paper, let alone nails. Like what do they even use? A micro-pencil??
Well anyways, I hope you guys enjoyed this blog 😂. I might do makeup looks next time I don't have anything to post. Let me know which nail art you could do or would like to master in the comments. I'll see you guys on Tuesday.
Bayyy 💞