Hey girl hey. And boy.
So I stumbled across this blog by the awkward expert (aka Alexa but that's not her real name 😂). You could find it here. As I was reading it, I was literally like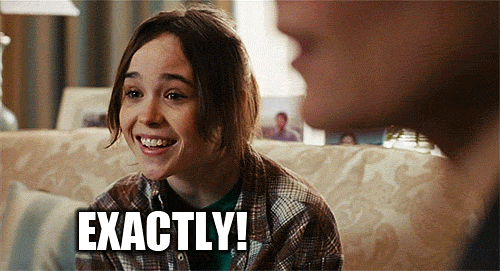 It triggered so many rants so it "inspired" me to make a separate blog.
 It's not like we planned on a collab but she forgot about it and posted hers first.
I don't use snapchat very often but for the times I decided to give it a shot, it FAILED me! This is not going to be a long intro because it's going to be a pretty long blog so sit back, get yo' latte, grab one of my amazing fall cupcakes and enjoy.
---
Over-dramatic Snaps
You know, the '11:11′ ones with dramatic captions. The random blank snaps with phrases like "no one cares" and "I want to die". The ones people put publicly on their story. Yes. Those. I don't know if you've come across any but I certainly have. Multiple times. Okay I'm not sure why all my sentences are short but just roll with the deep theme. I honestly think these are for attention. You're probably thinking
"This could be serious"
or
"They might be going through a hard time"
Maybe. But why do you feel the need to post it on your story? Then add in "I know nobody cares" or "don't act like you care because you don't". So you could get 'stay strong' messages or 'nooo babe I care about you'? 2 words aren't going to fix anything. Your mind needs to get healthier and 'stay strong' isn't going to help. I don't want to go too far with this topic because I'm making a whole other blog on how social media nowadays is spreading negativity everywhere so here is a lecture I put on my Snapchat story 😂
"Please don't make depressing snaps for attention. If you ever question if anyone cares or loves you then you need to get a therapist. Look around you and appreciate everything before you lose it.
And stop with the 11:11 phases/random thoughts at night where you want to kill yourself or say "no one would care" because you know they will so don't lie to yourself boo. 
If you truly need help or someone to talk to, dm someone you trust. Dm me. Don't just put it on your story and expect the 'stay strong' messages to roll in."
Now just a disclaimer that I know some people might be suffering from lack of love or might actually feel like no one cares but I know these people personally and I know how they are.
So I have this friend and this one time she put on her story "everyone would be better off if I died" and "I'll just go kill myself" so I called her a billion times until she finally picked up and we talked for a while. She was in a bad mood but later on she said:
"Wow some people just saw my story and didn't reply"
And that pissed me off.
I was like "oh so you did it for attention?"
And she was like "no no. I just wanted to see who would care"
……
Wowwww.
Honestly no words.
Also back to the whole 11:11 quotes, some people get all romantic like 'I miss him' or 'I love him' like fgs what if the guy you're talking about thought you meant someone else. Like honestly just tell the person 😂. I cringe whenever I see them.
Streaks
Ugh. Streaks.
I hate it when people send me like 5 'S's a day like cmon now. That's literally all anyone does nowadays. Send me a rant or spam but don't send me an S. I'm actually pretty guilty of this because I used to have streaks. But once I was so fed up with snapchat, I stopped. And people continue to send me SSSSS like everyone's a snake now. Streaks aren't even something to be proud of. It's basically saying "oh hey. I have 500 streaks with my best friend because I have nothing better to do than send my friend an S everyday". Streaks are pretty damn stressful too. Like what if my phone died and my charger stopped working? *ahem Queenteen reference* I'd rather just not start streaks in the first place because they're pointless, a waste of time and unnecessary stress. But so is a lot of things I do soo 😂😂 
Direct Sentences
I hate it when people say things for certain people on their stories like there's something called 'dm' where you could tell someone directly. It's usually snaps like:
"John stop telling everyone that I'm a hoe because I'm not"
"Penny what the hell is wrong with you?"
Like just dm them that because we have no idea what you're talking about.
And the ones where they reply to someone's story by putting text over the snap like there 👏 is 👏 something 👏 called 👏 reply 👏 to 👏 story 👏.
And the ones where they screenshot a conversation and put "she's such an idiot", "hahahahahah I'm dead" and "smh" like you could just reply. The 'hahahaha im dead' one was one I've seen today where these two girls had some beef going on and the second girl circled something she said and said she's dying as in to like mock her if that makes any sense. People are honestly pretty pathetic nowadays.
Another thing that annoys me are 'thanks dad' or 'thanks mom' snaps where they take a picture of their new shoes or a new iphone with "thanks dad" or fricking "thanks grandpa" like fgs your parents don't even have Snapchat. How about just going to the living room and telling them?
And then last but not least, birthday wishes. You could honestly just text the person a meaningful birthday wish rather than putting a long caption on your story. It basically just shows that you want to show everyone else what a good friend you are rather than actually proving it to the person. My friend told me it means a lot more when you put it on your story but it really doesn't 😂
Sending The Same Snap Everywhere
My friends always do random snaps with them lip syncing and if it's just one snap like musically it would be fine but nope you gotta spam me with like 500 on your story and then 500 separate ones privately and another 500 on all the groups I'm in and ugh! Just pick one!! 😂 Same with the 'gm' and 'gn's and streaks. And random pictures and videos of you trying all the filters.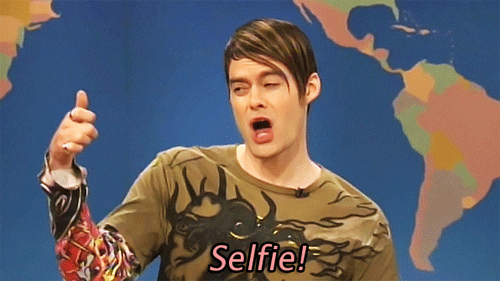 Loud Filters 
I hate when I'm in a public space and my snapchat volume is on 100. I don't get why I can't take a normal picture without having Bob The Builder playing in the background. I know not all filters have sound but there are some pretty cool ones I would want to talk over. Even worst if it happens in the middle of class or in the elevator. Awkward.
Memories
The memories option in Snapchat betrayed me!! When it said 'saved to memories' what it really meant was 'you don't have wifi right now so syke'. So this one time we had a field trip to go skating and bowling and then I took a lot of cute pictures and videos with my friends and guess what? When I went home, they. were. gone. Just poof. –_–
Fast Snaps
Some people make snaps and put it on the fastest mode and I literally can't understand anything.
Before fast:
"Hi my name is Amy and I'm crushing on Mr.Roberts hhhhhhh *laughter*"
After fast:
"dhghdjdbgdiusjhgydubjhuisy hh heheheheh"
Like okay…I didn't hear anything. These usually keep going for like ever!!
Accidental Snaps
I'm not talking nudes because this is a pg website. Plus, I don't do that 😂 I'm talking about those double chin snaps you send to your best friends and then accidentaly send it to your crush. And THERE'S NO UNDO BUTTON. It's just waiting there for it to be opened and LE GASP  😂. There goes your reputation. Even worst if they screenshot it.
No Unsend Button
You can not imagine how much anxiety I got from texting on Snapchat. Unlike Instagram, it has NO UNSEND BUTTON !! And the person could save anything. You know when you have those moments when you regret something a second later? Well that's me texting in a nutshell 😂. Like just make the damn unsend button!
---
And there you have it. I actually expected a longer blog but oh well 😂 The key reason is probably the overdramatic snaps. People change way too much on social media. And I'm just so done with this particular one. I hope y'all enjoyed me ranting. Let me know what you hate about Snapchat in the comments. Don't forget to check out awkward expert's blog here. I'll see you guys on..Tuesday..uh not like I forgot to read my first Classictastic book or anything… 😂 Okay I need to read.
Bayyy 💞