Hey girl hey. And boy.
Oh. my. god. I just finished 'The Other Woman' by Jane Green and it was SO GOOD!! It took me like forever to actually get into it because it is a fairly slow beginning and it's more of a single woman to bride to mom transition and the whole mother in law problems but it REALLY starts to pick up in the last 100 pages. Actually let's just follow my old book review format and get started.
Who, When and Where
Who – Ellie Black/ Ellie Cooper (after she gets married)
-Dan Cooper
-Linda Cooper (dan's mom)
-The rest of the coopers (Michael, Richard and Emma)
-Ellie's friends (Fran, Sally, Trish and Lisa)
-Tom Cooper (Ellie's son)
Background Characters
– Charlie Dutton
– Friends' boyfriends/husbands (Gregory, Andy and Marcus)
When– It said somewhere in those one sentence reviews that it was sort of in the 90s (not too old)
Where– Mainly in London England but all of the real drama starts to happen while on vacation in the South of France.
Book Summary
(back of the book/inside of the cover)
 "Ellie and Dan are living proof that opposites attract. He always follows instructions she throws the manual away. He loves sport whereas Ellie's allergic to any form of exercise. (*same girl same*) Ellie doesn't have a mother. And Dan does – a mother who wants to take over….EVERYTHING. At first, Ellie is thrilled to have Linda as her 'adopted' mother and to be a part of the close, loving Cooper family. But when she and Dan decide to get married and wedding plans progress, she starts to wonder ; is it normal for Linda and Dan to speak on the phone twice a day? How on earth did they come to be having a reception with Chilean bloody seabass and humongous bloody white ribbons everywhere when all she wanted was a quiet register office do? Is Ellie marrying Dan….or his MOTHER?"
Expectation Vs Reality
  Omg I actually have so much to say here. When I first read the title, I was like okay there's going to be cheating and when I read the back, I was like um ew is Dan going to cheat on Ellie with his mother?? But it turns out that it's just her mother in law, Linda, likes to get involved in EVERYTHING and seems to take over Ellie's life. When I started this challenge, I thought the books will be SO old and have words like "thus" and "thee" 😂😂 but this book was actually released on October 10 2004 which is kind of old but not THAT old you know? Like at least it made it to the 2000s 😂 The style of writing wasn't old at all. The book was really comfortable and felt more like a tv show and suddenly the character's worries were my worries. That sounds weird but if you're a bookworm, you'd understand.
Age Rating
 I gotta say though, this was more of an adult book. Like mainly on a middle aged audience because it is from a girl in her 30s point of view. It also includes family, divorce topics, separation, stress, uh a bit of sex but not too detailed you know so it's probably on the romance category too. It covers a lot of topics but it's realistic fiction which is my fav genre. To be honest, it's more about preference. Like I'm a teen but I like to read preteen, teen and adult books. For the sake of this though, I'm going to say maybe 20+? Around the time when you're getting married and serious dating and all that. This book might be more relatable.
Boredom and Excitement
 I read some book reviews on good reads and a lot were negative. I actually really enjoyed this book even though it took a while to get into – like I said at the beginning. It really started to pick up pace in the last few chapters though and it's 438 pages I think so you gotta be patient and enjoy the family ride.
Book Rating
 I really like this book because it took a while to read it and I'm so sad that it came to an end. It's like those books when they actually feel like another world that you just go into throughout your day. Okay I sound like I need therapy- someone help 😂😂. I'd give this an 8.5.
Favourite Quote
 This is a free category that I used for favourite quote for this book because it included lots of reflection so here it is.
 "It may seem like the end of the world while it's happening but everything passes and everything gets better." 
Favourite Character
I really like Emma (her sister in law). You don't get too much of her in the book but she's a really chill character and I love her attitude. I also like Fran and Trish. They look like really good friends and click with Ellie well too.
Thoughts On The Ending 
 This is another category I'm adding in. I'll obviously try not to spoil but let's just say that the ending was a happy one and it made me feel so happy. Ellie also ended up with another girl called Millie! At the end, the whole family goes on vacation and it's honestly the happiest thing ever.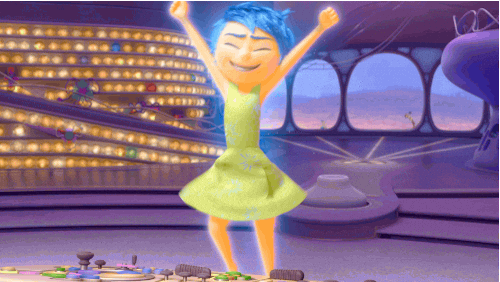 Would I recommend this?
Like I said before, it's depends on preference. If you enjoyed this book review then definitely give it a go. It really was an adventure so it's a yes from me.
By the way, in case if you haven't seen my Sunday blog, there's this author called Nora Roberts. And there's SO MANY books from her in the basement lobby so if any of you read any books, please let me know in the comments.
I'll see you guys Thursday.
Bayyy 💞