Hey girl hey. And boy.
Just before we start, Married In Seattle is a book by Debbie Macomber. There are 2 stories in this book so today I'll be reviewing the first one called "First Comes Marriage" and next week, I'll review the second one. I have lots to say about this book so let's get started.
Who, When and Where
Who – Janine Hartman
– Zach(ary) Thomas
– Anton Hartman (aka Gramps)
When– It doesn't give a date but it's probably more modern. Janine is 24 and I think Zach is 24 too. The book was released December 2008 so probably around that time?
Where– Mainly in Seattle (as the title suggests) but there was a few chapters in Scotland.
Book Summary
(back of the book/inside of the cover)
"HOW TO MEET AND MARRY A MAN IN SEATTLE
There are all the usual ways, of course, but here's how Janine Hartman and Meg Remington did it.
Janine: My grandfather Hartman arranged a husband for me! Zach Thomas, the intended groom, was just as outraged as I was. But Gramps insisted we'd be "a perfect match." First Comes Marriage, according to him."
Expectation Vs Reality
 I thought this would be a first person narrative but it turned out to be third person which I wasn't really a fan of. I ended up liking it though. I read The Husband's Secret last summer and it was third person so I guess I could cope with both. It was a pretty short back so I didn't really expect much. The book's reality was really good but I'll talk more about this in Book Rating.
Age Rating
 There actually isn't anything really sexual (oh just remembered you get the usual kissing scenes but there's only like 3 or something). It's more of an "opposites attract" kind of thing. BUT I don't think it would be a teen's preference. I feel like we all would kind of cringe but I feel like it would be something adults can read. So probably 20+ again but anyone could really read it.
Boredom and Excitement
OKAY so the beginning wasn't really catchy but this author does something weird where she makes the chapters pretty cringe and sometimes boring BUT the end of the chapter makes you want to read the next one. It goes on for the rest of the story so it's definitely a book you can't put down. There was one point in the book that literally almost made me cry. Like I think it was just my head but it was ACTUALLY sad and romantic. The beginning and middle was more of a school play romantic- okay I'll talk about this in Book Rating.
Book Rating
Oh welcome back 😂 Okay so as I was saying, the book was pretty pathetic for a while like it was so confusing and messed up. You know when you make those romance school play? It was kind of like that. 😂 Okay here's how it was in a nutshell.
"Omg I can't believe Gramps wants me to get married to you"
"What?! No way!"
"Ikr. What should we do?"
"Idk. Let's talk about it for the next 5 hours"
They kept sharing their thoughts and ugh it was so 😂 I can't explain it. The plot was pretty dumb too. They liked each other in Scotland and then they were like "I will never get married to you" and then it was like on and off and they always TALKED ABOUT IT for like pages. I don't know it was so cringy at times. It reminds me of one of my fav tv shows where they hated each other at the beginning and kept accidentally meeting except they didn't discuss their thoughts professionally every time. It sort of looks like a book I would attempt making (because I'm pretty bad at the whole writing a book thing- trust me I tried 😂) I'm so bad at explaining it but it had lots of repetition and confusion. Except for the last few pages which were beautiful. I'd give it a 6/10.
Favourite Character
There's only 3 main ones so probably Zach. He seems so charming and I feel like I'd appreciate him more than Janine 😂 Plus he has a sense of humour so hello future husband?
Thoughts On The Ending 
THE ENDING! 😂😂 I didn't like the ending ending because it was pretty cringy with the grandpa but the one beforeee like when he got the nightmare. Reading it again now it's a bit eh so maybe yesterday I was emotional or way into the book.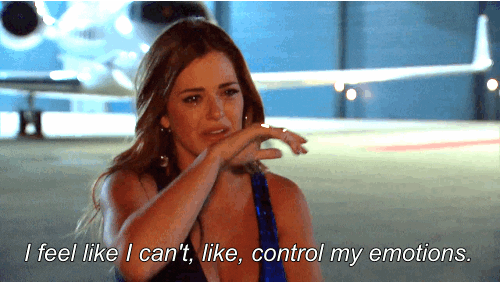 Would I recommend this?
Like I said before, it really depends on what you like but if you're a hopeless romantic like me, then sure! Be prepared for a bit of cringing though.
---
I'll see you guys Thursday.
Bayyy 💞