Hey girl hey. And boy.
For some reason, I forgot there were 28 days in February and that TODAY IS THE LAST DAY. Which means I only posted 8 posts this month. 😤 I'm so disappointed but I have posts planned out for March so I hope I do better then. 😂 Anyways, I've been nominated by Luginaez to do the new blogger tag. I'm not thaaat new to blogging – I started my blog on the last day of July so it's been about…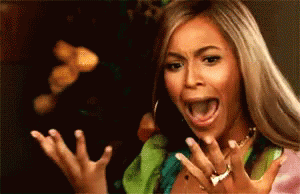 SEVEN MONTHS! Great – I'm aging.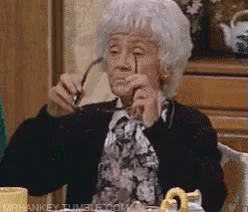 Unlike most awards, you only nominate one person so it's almost like an interview. Basically whoever I nominate today can't bail out on me mwahahaha 😂 – sorry. Let's get started.
---
Interview Time
What is the last book you've read?
Holding Up The Universe (and I STILL can't find it!)
What is the last movie you watched?
A Walk To Remember
What do you see yourself in 10 years?
That would be twenty-…..haha nice try. At least you know I'm not over 20. But I hope to be done with University and possibly engaged. I might still be in the city I'm in now or maybe moved to Vancouver- I'm not sure. I also hope my older brothers are married by then and that I've attented their weddings (aka ate all the food) . And finally, I hope to be alive, it would only make sense, right? It would be really cool if I still had my blog 10 years from now. Haha imagine – I'd be like supreme grandma. 😂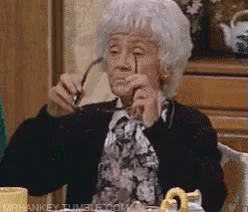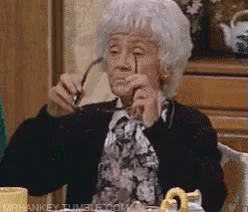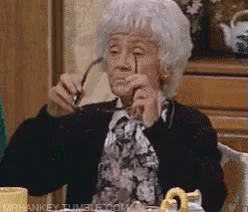 (I LOVE THIS GIF)
When was the last time you cried and why?
When I watched A Walk To Remember – that scene where Landon's driving to his dad's house after finding out about Jamie literally killed me. Ugh I love Landon.
Are you happy I started blogging again? (ik its a yes)
Duh! And girl, you better keep posting.
Are/When will you come visit Uae?
Hmm I'm not sure. Next Christmas break? The break after that? I'm not promising anything from now but I don't think it'll pass the three-year line before I visit. So yeah, see you in 2 years. 😂 Oh this is starting to sound like a one-way conversation – sorry guys!
What is the best thing about blogging?
I feel like I answered this question in so many different forms already but I love the blogging community. Like if I had all the views and likes in the world but no community and other bloggers then like where's the fun in that? I've made really good blogging friends as well. 💞
Truth or Dare?If you chose dare, I dare you to install Snapchat and never delete it *I'm gonna check every other day*If you chose Truth, Tell us your whole crush love life stories from 1-now every detail and every name(:::::::
Wowww. Okay first of all, you know I won't choose truth but like my crushes are obviously all food. Ugh whatever but Snapchat takes up so much storage and battery. Plus, didn't you see Why I Hate Snapchat? 😂  Fine, here you go.
(don't tell her I canceled the installation right after the screenshot) 😂
 Who's the last person you texted?
One of my best friends.
 If you had 5 children 3 girls 2 boys what would you name them?
Ah I love this question!
Girls
Amal or Meera
Aseel
Leen or Laila
Boys
I don't plan on having 5 kids though but these are some name options. 😂
---
I nominate
I was looking for a new blogger to nominate so I searched up welcome to my blog and filtered it by recent and this is one of the latest ones. It would be great if you all read her first post. 💓 Oh and sorry for the complex questions below. 😂
---
Here are your questions:
What is your worst fear?
Have you ever broken a bone?
If you had 2 girls and 1 boy, what would you name them?
What's the most recent photo on your phone?
If you had to change your name, what would your new name be, and why would you choose that name?
Favourite fast food restaurant?
If you could know the absolute truth to one question, what would you ask?
What is something stupid you believed as a kid?
What is one trend you wish could disappear?
If you were arrested with no explanation, what would your friends and family assume you had done?


---
Anddd that's it for today. Happy March for those reading this after midnight. I'll see you all soon.
Bayyy 💞