Hey girl hey. And boy.
Today I've been nominated by the lovely Ellie to do the Liebster Award.
---
     Interview Time
1. Do you prefer summer or winter?
Ugh this is so hard. If I lived in the Middle East or in the states, then obviously Winter, but since it's Canada with its harsh snow, then I'll go with summer. (plus summer vacation hello?? 😂)
2. Who is your favourite blogger and why?
OMG I literally spent forever writing a 500 page essay here and ended up listing like seven bloggers. But then I decided to make a separate post called My All Time Favourite Bloggers just like my movie one. I might make this like the 'Why I Hate' series and list favourite topics like books, tv shows, food and more. Wow this turned into a series promo but the post will be out soon. 😂
3. What is the most rebel-like thing you have done?
Oml I have so many from first and second grade. I used to always get detention for going into class before the national anthem. I don't think I had a brain at that point. Anyways, one day I told my friend to go up in this mini attic above our school to play barbies and eat chips. She agreed and that was already breaking a school rule itself because no one was allowed outside the playground. But then I went further and stayed in one hour after the bell rang. Like what was I even thinking??? 😂  When we headed back to class, the halls were all empty and my friend was scared we were late (which we were) and then I said something along the lines of: "Why do you even care what teachers think? They're just like us except think they're better." Coincidentally, this very strict teacher was walking by, heard us and said, "which one of you said that?". I was so scared that I blamed it on my poor friend. 😂
After 5 hours of that, I admitted it was me and almost got suspended. One really nice teacher said I was too young and that suspension was crossing the line but let's just say my history with teachers didn't go very well at that school after that. So I guess skipping class was rebellious? I also snuck into the playground after school with my brother once when I was 6 but that was completely his idea so I'm not taking the blame here. 😂
4. Do you like school?
It depends on whether I have events coming up. I used to love school but now I just really look forward to weekends. 😪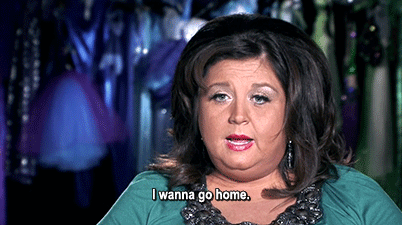 5. What is your favourite thing to do?
Well that's pretty general. 😂 As in hobbies? I like basketball, knitting, blogging, eating, shopping and public speaking. I know, most of the time I dread it but once I'm up there, I don't get any sense of anxiety or fear which I'm so thankful for.
6. Describe your ideal bedroom!
"Aaah there's so many but lavender with white and gold with fairy lights and polaroids and bean bags and paris deco – okay I'm getting too tumblr."
7. If you where invisible for a day, what would you do?
Hmm I'd go around stalking people and eating their food. I'll probably mess with a bunch of people – I know, I'm so nice. 😂 I'd take a flight to Paris and sneak into an expensive hotel, then be my normal self the next day. The only problem is that I'd need a flight back but I could just rob a bank while I'm at it – JK JK. 😂😂
8. Why did you start blogging?
I wanted a place to share my rants, opinions and tutorials. Kind of like a YouTube channel but blogs are anonymous and probably much safer because there aren't a lot of viewers and most people are open minded and kind. – Haha yes, I totally stole this from my interview with Beafree : click here if you want to read it. Oh and I also got a bunch of inspiration from the Girl Online books.
9. Show your most recent picture on your phone!
My phone's charger literally isn't working unless I spin it around the phone weirdly. And I tried it with other chargers and it didn't work. But I opened the phone again and this was the most recent photo:
10. Do you have an allergy?
No, thankfully!
---
I nominate
---
Moi Question
If your entire life was a movie, what would the title be?
What is your favourite movie?
If you had to be best friends with any celebrity, who would it be?
What is your favourite book?
What is the most recent photo on your phone?
If you had to give up one of your five senses, which one would it be?
If you could time travel, would you go to the past or future?
What's worse: laundry or dishes?
If you had to teach a subject, which one would you teach?
What is "home" to you?
Sorry for all the 'if' questions. 😂
---
Anddd that's all for today. I'll see you all in my next post.
Bayyy 💞