Hey girl hey. And boy.
I've been nominated to do the Liebster Award by Kimberly – thank you girl! Like always, let's just dive in. Did I just say that? 😂 Yes I did. Okay l'm rambling.
---
Interview Time
If you could chose to live in any fiction book, what would it be, and why?
One question in and I'm stumped. 😂 There is soo many whattt? As in live in their setting, then The Secret Guide To Paris book that I read when I was 11. Sorry I'm not that creative but like I really want to be in Paris rn so… 😂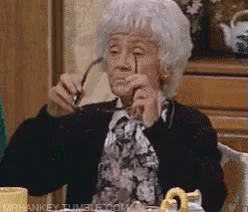 (I just had to 😂)
What movie or song could you watch/listen to over and over and still love?
Ughhh there's too many. For song, then I Miss You, Stay & Sen Sevda Misin (even though I don't understand turkish – I'm working on it 😂) For movies, there's so many but for now I'll probably have to say Me Before You because I literally watched it 3 times in the same week. 13 Going On 30 would be another one (and yes I watched it last week – thank you to Sarah for recommending it in my movie post!). And Titanic, Taken, Ner- you know what? Just read this post -> My All Time Favourite Movies (I gotta fit that self-promo 😂)
Ambivert 😂
What do you think we, as society, can do to help change the stigma regarding mental health/illness?
Speak about it more. Whenever someone reaches out for help, we shouldn't just degrade the issue just because it's not physical. We need to have more open-minded and understanding counselors and public speakers who know how it feels themselves. Maybe we can make an organization at schools and encourage parents to talk about it with their children. Spread more awareness and try to be realistic instead of using the same cheesy phrases "everything will be okay" and "stay strong" because it really isn't as easy as it sounds. Wow, now it sounds like I'm depressed. 😂 Which thankfully I'm in very good condition (اَلْحَمْدُ لِلّٰهِ) but not everyone is so we need to help each others out.
 (I know, I ruined the moment 😂😂)
What is your favourite day of the week? Why?
I love Fridays because last day of the school week but I also like Mondays because that's when I'm the most focused. I wish school was just Monday and Friday with nothing in between but oh well.
Is there anything you would want to change about the world right now? What would it be?
Poverty, Child Marriage, Rape, Closed mindsets and War.
Who is your favourite author? Why?
I used to not have a certain favourite author and rather a favourite genre but lately I've been obsessed with Kasie West's novels!
Do you play any instruments? If yes, what?
Clarinet and ugh my music teacher changed me to another clarinet number and it's literally disabled so now I'm horrible at it.
Stand up, turn left, take two steps forward, then turn right (sorry XD). What is the first thing you see?
A tall lamp. 😂
Think fast. What is the first thing that comes to mind?
TEA. I'M DRINKING TEA. 😂😂😂 That came off really enthusiastic – sorry.
Name 3 qualities about yourself that you love most ❤
Aww this is such a sweet question.
Intelligence – I'm not the smartest but I seem to be a quick learner.
Considerate – I try my best not to hurt people's feelings and when I do, it ends up hurting me more (cheesy, I know 😂)
Open-minded – This kind of goes hand in hand with the last one but I always try to look outside the box and look at all sides in a situation.
Now I feel conceited but thanks for asking.
---
I nominate
Whoops – broke the tradition of 5 nominees. 😂
---
Moi Questions
What percentage of wordpress image storage have you used?
Name 3 qualities you love most about yourself.
What's the cringiest pickup line you've ever heard?
Biggest blogging pet peeve?
First crush story (nosy Bayance back at it again)
What was your most awkward conversation? And with who?
What's the best thing that happened today?
Favourite movie/tv show with subtitles?
Who is that one person you can talk to about just anything?
If you are in a bad mood, do you prefer to be left alone or have someone to cheer you up?
When was the last time you broke someone's heart?
Guys I got some pretty dope questions today but no pressure. 😂 If anyone I didn't nominate wants to answer, please feel free to do so.
---
Anddd that's all for today. I actually enjoyed writing this post so I hope you enjoyed reading it. Thank you again Kim for nominating me. I'll see you all soon.
Bayyy. 💞