Hey girl hey. And boy.
I can't believe the grandma gif has turned one month old already. 😂 Time is flying by and it's already April. March was all around a really great month. We have quite a few things to go through so as usual, if you haven't seen my last monthly wrapper, click here. Skim through to what interests you and let's get started.
---
School
 Huge paragraph ahead – reading it out loud will help. 😂
First off, at the beginning of March, we were given a short story assignment which words can't describe how much I hated. I know I might seem good at writing and all but that's only when it comes to scripts and creative writing. Descriptive writing is a whole other story. The problem is the teacher didn't even give us a topic to write about. It was just, "hey write whatever you want. It's due in 2 weeks." And that might look really good to some people but I have way too many ideas and always overthink and complicate everything for myself. I came up with an introduction and realized I wanted to stick with it and finish the whole way through. The bigger problem with that is that I knew the beginning but had no idea what the character was going to do. This stupid assignment even leaked into my March break leading me to binge-watch tv shows to distract myself. But eventually, I finished and was nowhere near happy with the plot but w.h.a.t.e.v.e.r!! You know when a project takes too much of your thinking and then you decide to just.👏 not.👏 care.👏 anymore? So here's how my story went. This girl, Elizabeth, wakes up in 2018 100 years later from her grave and goes to a nearby road for help. This guy, Damian, pulls up and she's super confused by her futuristic surroundings. They go to the library and basically go on an adventure to find out what happened to her. In the end, they decide to go to a Psychic that comes up with the conclusion that she's a trapped spirit who was buried alive and needs to visit her descendants and hand them a pebble to be free. Spirits, psychics, pebbles, sci-fi? What is going on? 😂 We haven't got our grades back but just watch me get a zero.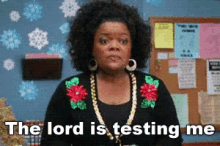 Remember when I said we never had basketball closure? Well, we ended up having a mini gathering at break to return uniforms, talk about the season and helping the younger grade. I was one of the volunteers and ugh it's really boring but I'm trying to stay as involved as I can especially with awards coming up. 😏😂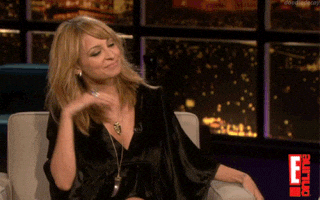 For the green screen project, we watched them and oh my gosh it was the cringiest thing ever. Even when it was someone else in the group talking, everyone was like ahaha Bayance's face. Like give me a breakkk. 😂😂 It was really funny though.
In science class, we had to design a mousetrap car. I'm literally the worst at building so I wasn't too surprised when ours didn't move at all. The teacher said if my communication piece is over expectations, it'll balance my mark out so wish me luck guys.
I signed up for this optional exam contest thing in May. Basically, it's multiple choice but gets harder with each question and you get a certain number of points for each. You have one hour to complete it which terrifies me because timed exams give me anxiety (eqao, literacy tests…etc). I'm trying to work on ixl or math programs like that to help me get faster at math. I'm somewhat good at the subject but I really need to pick up my pace because I keep overthinking every question. If any of you have any practice websites that help you, leave them down below.
Overall, I've become more involved in school conversations and events and we'll see where the last three months take me.
---
Life
  I have a bit more to write about this month. Remember the book Holding Up The Universe I never found? Well it's not on any of our library cards so I think someone found it and returned it! I read the books PS I Like You & Lucky In Love this month. They're SO good and Kasie West is actually bae. She knows how to make someone anxious through her books and all the ones so far have mic drop endings.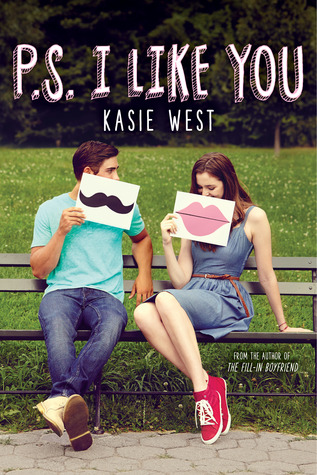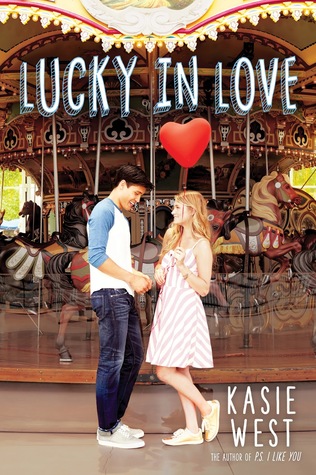 My sister and I have been obsessed with this game called Scruples. You're given a situation and you answer yes, no or maybe. If your answer matches the one face down, the person asking gets to get rid of the card. The person with zero cards in the end wins.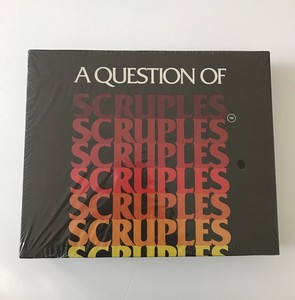 So at some point this year, I began to come with the conclusion that I lost my social skills. But when Meera and I went to Popeyes, I literally made friends with the cashier and it was so funny. Her hijab looked so bomb and I asked her where she got it from. She gave me her friend's aunt's number who makes these kinds of scarves and I ordered three different colours. Beige, maroon, and mustard. I've been looking for this hijab material every. 👏where.👏and I finally found it.
Remember that Turkish drama I binged from my short story depression? 😂 Well, my friend, Farah, told me about it (it's called Tatli Intikam) and it's SO good! I finished it in 2 weeks like ugh what am I doing with my life? 😂 No more Turkish dramas from now on but it really helped strengthen Farah and I's friendship and we talk about it 24/7. 😂 I finished it yesterday and it's the first Turkish drama I watch in Turkish with subtitles. Usually, I just watch the Arabic voiceover ones but this show was actually beneficial in a way since I learned a bit of Turkish and got way faster at reading Arabic. 😂 I'll give in overview in a future My All Time Favourite post. I also watched 13 Going On 30 and I never laughed so much over a movie in my life. I have to admit, I cried in Matt's pre-wedding scene. 😥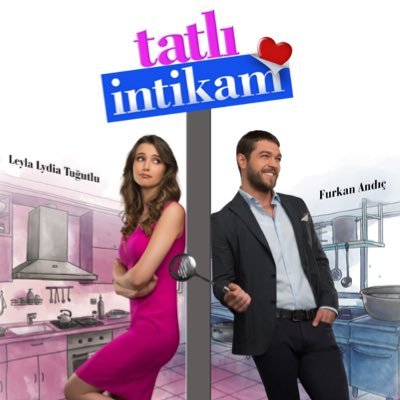 I also hung out with an old friend this month and we caught up on school and life. Her other friends came later and I was third-wheeling at first but it was fun afterwards. 😂 I'm trying to find a jumpsuit for an event in April and cannot find any that suit me anywhere. If you guys have any links or stores that have good jumpsuits, let me know!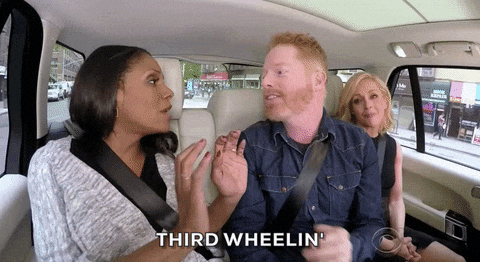 And finally, here's a super weird dream I recorded in my journal:
It was so long and a lucid dream (I'll talk about those in a future post because I get lots of them but it's basically where you're aware that you're dreaming). It was 2095 and I didn't age at all. There were very thin hoverboards that flipped 360 degrees instead of cars. I wanted to text my friend (CityOfQuiet) about everything and asked about her life as a grandma but she was the same age too. 😂My teacher was in the dream and she was super rude to me and I swore at her (very unbayancelike 😂 ). I spent literally 2 days in the dream and I started to wonder if this wasn't a dream after all. I tried to snap out of it but we ended up in 2016 instead like whaaat? I finally woke up because I didn't hear my alarm and my brother got pissed – whoops. 😂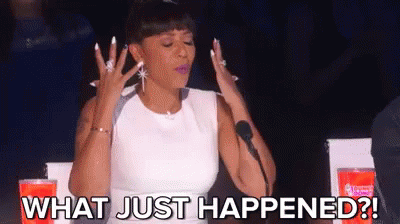 ---
Blogging
 I did 10 posts this month but WordPress goes by UK timing so it shows that I did 9. I accomplished the goal though! 😂
Blog Post Of The Month
March's Most Popular Post
My All Time Favourite Bloggers (I loved the comments on this one – you guys are too sweet)
Blogger Of The Month
ELM and Queenteen! Elm sent me the sweetest email a few days ago and I decided to binge some of her old posts and you. guys. she is so sweet and real and amazing and ugh help me with adjectives. Also, did I mention that Queenteen came back from her 5 billion year hiatus? 😂 I loved her post Story Of My Life this month.
Most Active Followers
Thanks to everyone who commented – your support means so much to me (yes, I'm turning into those cliche bloggers but it's true. 😂)
---
 March Favourites
Fav Song: Gitme Sakin and Deli Fisek  (they both have sad tunes and surprise surprise from the Tatli Intikam soundtrack – I don't even speak Turkish 😂😂)
Fav Movie: 13 Going On 30
Fav Book: PS I Like You by Kasie West
Cravings: Tim Hortons & Praline Ice Cream
Fav Hobby: Uno ahaha 😂
Go-to Outfit: Black jeans with any top!
Fav Day Of The Week: Thursday & Friday.
Fav Youtuber: I hardly watched any Youtube this month. 😬
Fav Quote: "Everything will be okay in the end. If everything is not okay, it is not the end." – creds to Elm.
---
Help Me ._.
Math programs or websites that help you best?
Send links or stores you know that have good jumpsuits.
---
April Goals
 Here's the part where I fail. *covers face* 🙈🙈
Post 10+ posts (I'm not giving up 😂) (✔️✔️✔️)
Revise the rest of the chapters and memorize a new short chapter (2-3 pages) (❌😔)
Read 4+ books ( I CAN DO IT ) (.5 for two books😂 I couldn't find any good books)
Do Blogilates exercises every other day (❌❌pfft but I did about 7 days)
Post 2 or more collabs (.5)
Drink 2 full bottles of water every day (pfft again ❌)
Compliment someone twice a week (different goal, let's see if I can do it) (✔️)
3/7 – not too bad, not too bad.
Now for April goals:
Organise your day girl! (Quran, blog and water tracking)
Post 10+ posts
Do Blogilates exercises three times a week.
Post at least one collab.
Bake a cake.
Try to actually talk to people you awkward potato (wow I'm literally attacking myself- someone get the therapist)
Take a walk outside at least twice a week. 
I. can. do. this. 👏
---
Anddd that's a wrap.
How's life?
How's school? 
How's blogging?
February favs?
March goals?
Tell me everythingggg. (I'm looking at you, Natalie)😂 I'll see you guys soon.
Bayyy 💞