Hey girl hey. And boy.
I've been tagged by Alexa to do the TMI tag and I'm sure she lowkey wants to know everything about me. 😂 Just kidding, just kidding, thank you so much for tagging me. I've seen this tag around on Youtube and blogs and now I can answer my own. This is sort of similar to the 100 Questions Tag except there's 50 questions this time. With all these tags and award posts, you guys literally have enough information to write a biography for me – just saying. 😂 We have quite a lot of questions to go through so let's get started.
Questions:
1: What are you wearing? 
Wow I was kidding at first at the stalking scenario but now I'm getting second thoughts. 😂 Jk jk – a black sweater with pyjama pants (I know, my fashion sense is amazing)

2: Ever been in love? 
To be honest, you aren't really in love until you're with the person you want to marry. All the teens here like yeah I found my true love and all but literally, all the relationships I see don't last a year at most. I've had my fair share of crushes but it doesn't qualify for this question because I'd like the idea of a person and not the person as a whole with their flaws and faults. That got a bit too serious but on a lighter note, I have been in love with food and fictional characters (*cough*Archie*cough*) 😂😂

3: Ever had a terrible breakup? 
Okay once I went to the grocery store and they had NO. TAKIS. LEFT. I had to be separated from my bae for a whole month like what? But thankfully, we're back together now. In all seriousness though, I wasn't in a relationship to begin with, so I can't have a bad breakup.😂 4: How tall are you? 
168 cm or 5ft6.

5: How much do you weigh? 
Nice try guys. You can probably search all this and get my health card at this point. Somewhere between 50 kg – 70 kg is all I'm saying.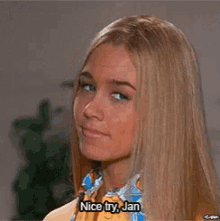 6: Any tattoos? 
Nope. And I don't plan on getting any because it is forbidden in my religion since I'm changing my natural body in a permanent way. Besides, it's so painful and to be honest, I'd rather just put on Henna or sharpie instead. BUT if I were to get a tattoo, it'll probably one of those very cliche tumblr ones on my wrist. 😂

7: Any piercings?
Just the lobes. I pierced them when I was a baby but then they got infected so I tried again when I was 5, and they got infected again. So I tried again a few years ago – and now they're not infected. I'm still paranoid to take them out though.

8: OTP?
Me and food, Lily & Cade (from PS I Like You), Asli & Burak (from Cilek Kokusu) and Betty & Archie (from Riverdale – Bughead lovers are out to hunt me now. 😂 Oh and I haven't watched the 3 recent episodes so no one spoil for me!)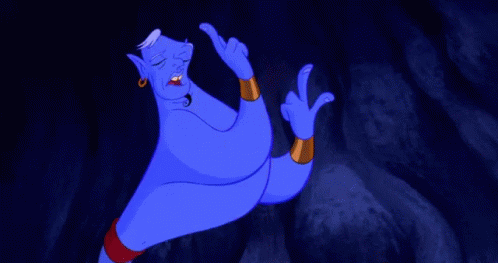 9: Favorite Show?
As in English, then Riverdale, Red Band Society and 13 Reasons Why (even though some reasons were a bit unvalid – especially Zach's tape). If translated Turkish, girll the list goes on but my favs are Strawberry's Scent (cilek kokusu), Broken Pieces (paramparca) and Sweet Revenge (tatli intikam – currently watching).

10: Favorite bands?
I'm not a fan of bands.

11: Something you miss?
UAE – (family, friends, different kinder eggs, baqalas…the list goes on), my best friend in Jordan, and childhood cartoons.

12: Favorite song?
Ughh there's too many.
Sen Sevda Misin
Stay
Scars To Your Beautiful
River Of Tears
Wild Things
Hometown Glory
Send My Love
Set Fire To The Rain
Impossible
I Miss You
and much more but I don't listen to many songs anymore.

13: How old are you?
Nice. 👏 Try. 👏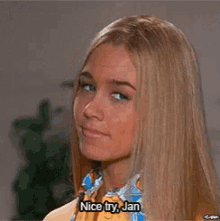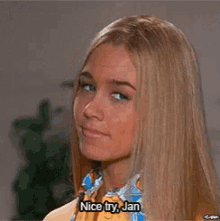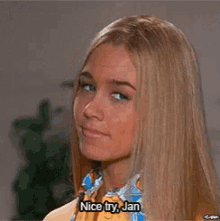 Guys omg this might be my new favourite gif, after the grandma one of course.

14: Zodiac sign?
Geminiii ♊️ (fun fact: I used to pronounce Gemini, Je-me-nee, but turns out it's Je-me-ni.)

15: Quality you look for in a partner?
Humour, kindness, loyalty, pious, and at least a bit intelligent. Wow, I have high standards.😂

16: Favorite Quote?
"Everything happens for a reason."
"The Best Things Happen Unexpectedly
"Everything will be okay in the end. If everything is not okay, it is not the end." – creds to Elm again.

17: Favorite actor?
Jennifer Lawrence, Emma Roberts, Liam Neeson, Emilia Clarke, Bennedict Cumberbatch and Maite Perroni.
18: Favorite Colour?
Lavender. I love the flower as well and ugh the colour is just so pretty.

19: Loud music or soft?
Definitely soft.

20: Where do you go when you're sad?
To my room where I might either pray, write it all in my journal or sleep it off.

21: How long does it take you to shower?
Remember when I said in my Weird Habits post that I do the In-Head Scenario thing? Well, I do that in the shower as well and let's just say I'm probably in there recreating a movie for a full two hours. 😂 I don't know, I hate leaving the shower. It's like leaving my bed in the morning. But probably around twenty-five minutes.

22: How long does it take you to get ready in the morning?
30 – 45 minutes for a school morning. But only 20 minutes if I'm in a hurry.

23: Ever been in a physical fight?
Nooo. 😂😂

24: Turn on?
Okay no we're not thinking of this in a sexual way but hmm probably someone's smile or laugh. I think that's probably the first thing I notice about people. Confidence (but not arrogance) and humour are a bonus too. 😂

25: Turn off?
Someone that is conceited, full of himself and just generally cocky. Foul language or dirty talk is a turn off as well. I mean I'm fine with a bit of swearing but if you're using the f-word in every sentence then bye felicia. I look at the way someone treats others no matter how well they treat me.
26: The reason I joined WordPress?
I wanted a place to share my rants, opinions and tutorials. Kind of like a YouTube channel but blogs are anonymous and probably much safer because there aren't a lot of viewers and most people are open minded and kind. – Haha yes, I totally stole this from my interview with Beafree : click here if you want to read it. Oh and I also got a bunch of inspiration from the Girl Online books. ~ Liebster Award #3. 😂

27: Fears?
Sleep paralysis. The idea of seeing shadows while not being able to do anything about it terrifies me. Hell and the afterlife is a huge one as well but I'll probably expand on that in another post.

28: Last thing that made you cry?
I got hit in the nose with a basketball really hard and it never hurt this bad before. It bled for a while and ended up bruising. (tmi but this is the tmi tag so…) I didn't cry emotionally but it was more of reflex tears.

29: Last time you said you loved someone?
To my little brother lol. 😂

30: Meaning behind your WordPress name?
I explained it here.

31: Last book you read?
Lucky In Love by Kasie West.

32: The book you're currently reading?
None ugh.

33: Last show you watched?
Tatli Intikam.

34: Last person you talked to?
CityOfQuiet.

35: The relationship between you and the person you last texted?
Best franddd. Okay the last 7 questions were one-word answers, I apologize. 😂

36: Favorite food?
Did you just ask me this question? I know I said this post was going to be long but like listing my favourite food is a whole other story. Here's a few though.
Takis (duh)
Samboosa
Tiramisu
Mansaf (although I haven't ate it in so long)
Ice cream
many more.

37: Place you want to visit?
PARIS PARIS PARIS! I'm sure everyone is tired of my obsession by now but the food, the shopping, the Eiffel tower, the EVERYTHING. Raff recently went to Paris (WITHOUTME) but her travel series confirmed to me that Paris isn't one of those places that look aesthetic online but not worth the hype in real life.

38: Last place you were?
My room. 😂

39: Do you have a crush?
Duh – food.

40: Last time you kissed someone?
Never. 😂 Single potato until marriage thank you very much.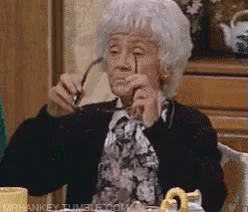 41: Last time you were insulted?
Wow thankfully I don't get insulted much. I literally can't remember – people are so nice to me. 😂😂 Guys I actually can't remember! Well last July I legit got attacked (online) by a bunch of memers (another post on that soon 😂) but it was more ridiculous than offensive. I don't know guys – my brain decided to shut off on this question so if I remember anything, I'll come back to edit. 😂

42: Favourite flavour of sweet?
Wait like candy brand? This is a very broad question. I'm going to have to say Nescafe because I legit love all the sweets in that flavour.
Does anyone remember Kopikos??

43: What instruments do you play??
Clarinet and update update: I got switched to my old clarinet so I'm not that bad anymore. 😂

44: Favourite piece of jewellery?
Ringsss! I mean look how pretty! I especially love the stacked ones.

45: Last sport you played?
Badminton. We're currently doing tournaments in gym class and my partner and I failed miserably in our last game. 😂 The opponent would literally spike it so that was annoying.

46: Last song you sang?
Stay by Rihannah but I had a whole series of humming clarinet songs today. 😂

47: Favourite chat up line?
Ugh this is hard. I read a bunch on this website and some were hilarious but dirty and we're trying to keep this PG. No but seriously all of these are the type to make you cringe so much that you'll laugh. 😂😂
"Is your nickname Chapstick? Because you're da balm!"

"Have you been to the doctor lately? Cause I think you're lacking some Vitamin Me."

"Are you a magician??? Because Abraca-DAYUM!" (probably my fav lol)

"Do you work at Starbucks? Because I like you a latte."

"If you were a vegetable you'd be a cute-cumber."
Okay what in the world? Pickup lines are the cringiest. 😂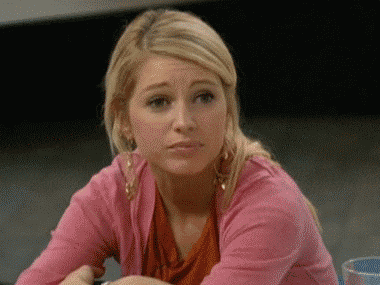 48: Have you ever used it?
Ew no. The only time I'd use it is to the mirror or when opening a packet of Takis. 😂

49: Last time you hung out with anyone?
Yesterday I went over to my old neighbour's house and we caught up.

50: Who should answer these questions next? 
I know I usually don't do this but I want anyone that's reading this to be nominated. You don't necessarily have to do it but if you do, make sure to pingback here because I want to read them! Yes, I'm a stalker, sue me. 😂 This is a tag after all and I'd love for anyone to do this if they found it interesting. Copy and paste the questions from here.
Anddd that's all for today. I'll see you in my next post.
P.S. Sorry Alexa, I couldn't write an essay for every question- forgive me. 😂
Bayyy 💞