Hey girl hey. And boy.
I never. ever. ever. use public washrooms. The only reason I'd enter washrooms in school is to wash my hands and hang around like a loner because I have no friends (jkjk) or change at that time of the month. But I'm literally prepared to hold my pee until the day I die (which would probably shortly after whoops 😂) rather than using a public washroom. Okay, that was an exaggeration but you get the idea. So as you can see, this post is going to be pretty lengthy. Anyways, let's get started.
---
First of all, can we just talk about the sanitation? Like I'm not even a germaphobe but do people not know how to flush here? Are people really comfortable with others seeing their waste? I know I can flush it instead but yuck – whenever I see an un-flushed toilet, I gag and check the next stall. Sometimes there'd even be pee around the rim…in a girl's washroom!! Since when did girls start to pee like guys? Ugh, it's pretty self-explanatory, just flush.👏 the.👏toilet.
Most washrooms aren't too nasty but can we take a moment and take a look at the doors?! I don't know if it's just Canada's washrooms but the doors are literally 2 mm in length and you can literally see everything. I don't know why but this makes me super uncomfortable because I'm really paranoid that someone would just look under or over. Seriously, if you go on your tippy toes, you can see everyone. Thankfully everyone's mature and knows their boundaries but I've heard pretty traumatizing stories from other people. This one time, I really needed to go to the washroom in this park and my sister literally pops her head underneath and goes, "so are you done?" like ?????! I know this is my sister and she was only like five at the time but stillll – that made me so paranoid to this day. 😂😂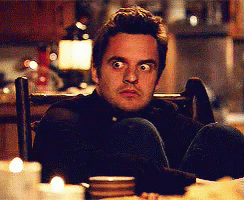 Fine, maybe doors aren't a huge problem for some people but you can't deny how awkward it is to pee with other people in the stalls. I'm pretty sure washrooms have like a 500x echo and sound system hidden somewhere. I'm not even joking when I say it feels like peeing into a microphone like ugh does it have to be so loud?? Some people always ask their friends to go to the washroom with them and it's not even an excuse to miss class – people genuinely need a bathroom buddy so they don't feel alone. With the 500x echo system and your friend awkwardly waiting outside, you really can't blame me for avoiding this situation at all times. 😂 I should make another edition of 5 Things That Need To Be Invented with a better renovated public washroom. 😂
Can someone explain to me why some public washrooms don't come with trash cans? Like I get flushing toilet paper but what if you're changing pads or something? (tmi but oh well 😂) There's a compartment for it outside the stall but like how awkward is that? I know it's a girl thing and we shouldn't be ashamed of it but you have to give me some credit here. Back to my second point about doors, this one time a girl's pad wrapper slipped underneath to my stall and it was really awkward. I'm all for girl power and relatable problems but things would be pretty awkward if I knew who the person was. (how many times did I say awkward in this post? 😂) Is it really that hard for builders to expand the door's area just a tiny bit? I live in Canada here, I can pull up the charter of rights and freedoms and file a lawsuit for lack of privacy. 😂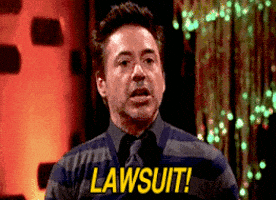 And then there's the little things that bother me: air-dryers that have the lowest air pressure, when the locks don't work, when the line is super long at an event and don't get me started on porta potties and airplane washrooms! In all seriousness though, I'm thankful that we even have washrooms to begin with. Some countries aren't as fortunate. ☹️
But on a lighter note, what even is this post without some embarrassing moments? Bayance the potato never fails to be awkward wherever she goes. Why am I talking in third person? 😂 Okay here we go.
So this one time I went to a restaurant with my family and I had to use the washroom to wash my hands (duh). I guess I wasn't paying attention to the signs but I just figured the entrance doors would tell me so I entered from the right side. And guess what? There was literally no entrance doors and I entered the male's washroom. 😂 There was a guy washing his hands right there but good thing he didn't notice because I rushed out and used the other exit. Oh and I finally noticed the male and female signs in the smallest font ever. 😂 Like ugh please be more clear.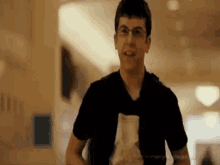 Before we pray, we have to cleanse ourselves – aka Wudu. You basically just wash your hands, face, arms (hand to elbow), lightly wipe hair, ears and then feet. So since the timing backs up an hour in the winter and I had basketball after school, I had to do Wudu at school. I usually avoid doing it in front of people since the majority of our school are Non-Muslim and the sign says 'Hand Washing Only' – whoops. 😂 I was almost done when two girls from the other class walk in and go like, "umm why are you wet?" All I had to say was, "it's a cleansing routine you do before praying." but I apparently wasn't in the mood to deal with questions and didn't have much time to explain it properly so I just didn't say anything and tried to walk past them. Then they literally followed me and went, "UM I'm confused." and then for some reason I said, "because…", nervous laughed and left. Like ughhh can I please be more awkward? I never act like this but I literally had no idea what to say especially because these girls aren't the most open-minded. This goes to show how great I am at first impressions. 😂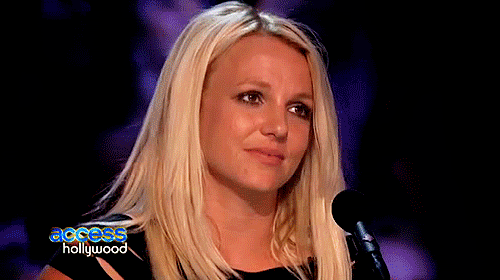 I believe this was sixth grade but I was going to the park washroom at my birthday party because I really needed to go. I was just walking as usual when I thought I saw slenderman (I had a phobia at the time, stop judging me 😂) and rushed back. I asked my best friend to come with me which is against my nature because hello? Awkward 500x echo system. And the worst thing with this park washroom is that it has an upgraded 5000x echo system which was just great. It was the most awkward 15 seconds ever but whatever. 😂 Oh and there was a pee container by the sinks like who even does that? I should seriously redesign all the public restrooms. 😂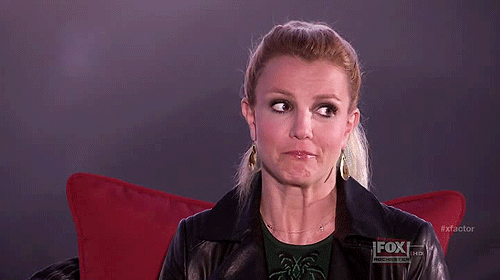 Since air-dryers hardly ever dry your hands properly, I always use paper towel. But at my school, there are no paper towel dispensers but instead a tampon dispenser for emergencies. So since I was new to the school, I had no idea and mistook it for the paper towel. I kept pulling the lever over and over again but no paper towel came out. (the tampons would come out with money so thankfully, they didn't come out instead😂) I was literally standing there like an idiot until one girl was like "um…you realize that's a tampon dispenser, right?" Tampon dispenser?!! 😂😂 Ugh I must've looked so awkward! 😂
---
---
Anddd that's all for today.
Do you hate public washrooms?
Any public washroom embarrassing stories?
I'll see you guys in my next post.
Bayyy 💞