Hey girl hey. And boy.
There are two types of people in this world. People who clean their rooms every day and people who clean their rooms once in a blue moon. You can probably guess which one I fall into. 😂 Well, Spring calls for Spring cleaning so today Mia and I are sharing the best cleaning tips to rock this season. Her blog is actually amazing like girlll you need to check her blog right now if you haven't already. Make sure to check out her Spring Cleaning Tips post for part 2!  If you're a lazy potato like me but still want to keep your room clean for the season, this is for you.
Also, before we begin, make sure to check out Busy Bee Cleaning Service's spring cleaning tips for you! They have super helpful advice that I'll mention at the end but check out this link for more tips. Now let's get starteddd.
---
Fold and stack vertically, not horizontally. 
I don't know about you but I've always been taught to fold things horizontally. Now that I think of this hack, not only does it save space but it makes it easier to detect which clothes are which rather than scrummaging and basically turning your horizontal stack into a huge mess. And ain't nobody got time to fix that mess so…😂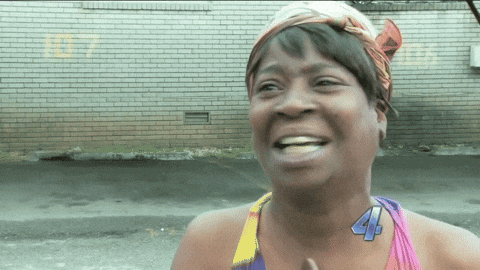 Use Coke to clean your toilet.
This sounds super gross but toilet water needs to be clean at some point. Usually we just use Lysol but apparently, you can use Coke too. They're much cheaper and hey, we've all been Mr.Krabs at some point so this can be pretty handy if you run out or if you just want to save some cash. 😂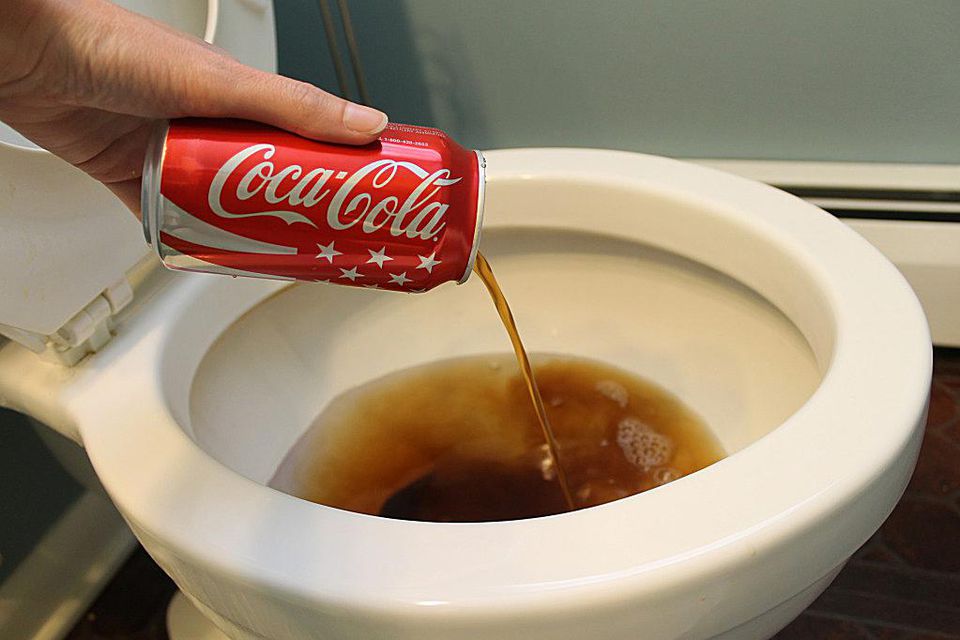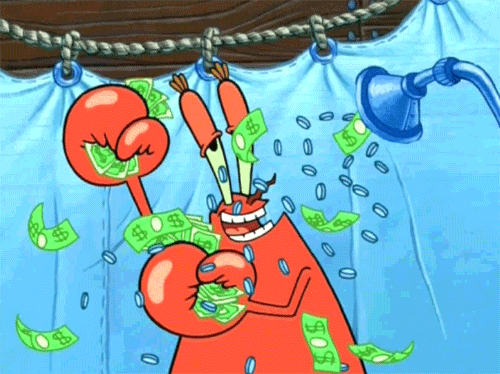 Clean Blinds Using A Sock & Vinegar
Mix equal measurements of vinegar and water in a bowl and dip a sock into it. Then, just wipe your dusty blinds and they'll be good as new.
Clean Hairbrushes With Your Finger
I've seen a bunch of hairbrush cleaning hacks out there using vinegar and scissors and all that jazz but then I realized that maybe people haven't heard of the one that I use. I have really thick hair so I continuously need to clean my comb and the way I do it is pinching from the centre of my hairbrush and twirling my finger. The hair surrounding just catches on and you end up with a ball of hair that you just throw out.
Okay, maybe I'm just being really weird but setting a timer and those circus songs actually speed your cleaning a ton. 😂 Whenever I put regular music, I end up cleaning at that specific pace and trust me, Celine Dion takes quite a while.😂 This hack may seem ridiculous but it works.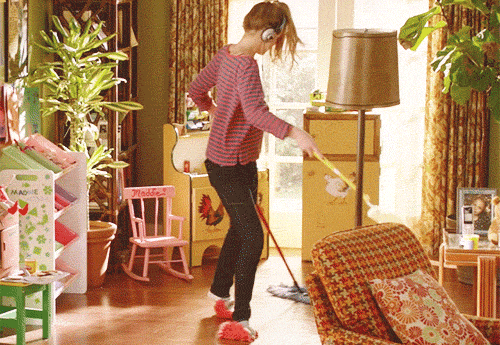 Spice Rack for Stationary
Now I don't know about you but I always have the randomest things lying around in my room. From rainbow loom bands from 4th grade to beads to kinder egg toys (I have siblings, okay? Kinder eggs are totally for kids. 🙄😂), you can probably tell I need this hack. And you probably do too. Just purchase a spice rack and get sorting.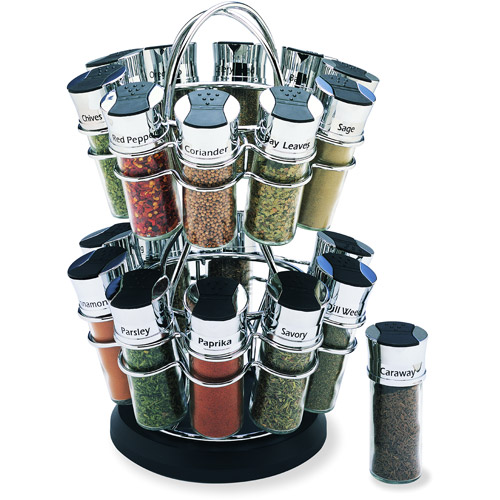 I'm definitely one to lose chargers constantly so having them all in one place is super handy. All you need to do is use an old shoe box, cut a few slits on the front side and one on the side for the outlet strip, place an outlet strip in the shoe box and ta-da. 😂😂 Okay maybe this is a multi-step process but it only takes a few minutes plus you can paint it a Spring colour and it can work as decor as well. I'll update you on how it works out with me in my upcoming Monthly Wrapper.
You've probably heard of this hack before but colour coding your closet helps a ton when choosing out your outfit and returning it to the rack. We're all guilty of shoving all our clothes in the closet but with this trick, it'll make your closet look appealing and you'll just have to save your laziness for another day because of the OCD. 😂 It'll also help with shopping when you realize that you have too much black in your closet and you need to start trying out different colours. #guilty. 😂 BBC Cleaning Tip: Motivate and Delegate
"Sitting down with each family member and discussing a reward for completing spring cleaning tasks is your first step. The best way to motivate your family is to find out something each person really wants and then agree to it as a reward for completing spring cleaning. Does your son want the latest kill-'em-all video game? OK, he can have it when he finishes his chores. Does your daughter want a shopping spree at her favorite clothing store? Same thing. And your hubby can have his shopping spree at the hardware store or tickets to the ballgame once he finishes his list, too." Read More
Aah I completely agree with this and am currently making a point system for my siblings too! They literally cleaned their rooms and the living room in an instant to get that toy they wanted. Plus, if this is for you, you can make your room organized AND get a prize for it. Subway for me please. 😂
---
Anddd there you have it. Don't forget to check out Mia's post to this collab. (I'm watching you 😂) I mentioned a few more tips in my How To Clean Your Room ASAP back in November AND the extra help from BBCleaningService so you have no excuses to procrastinate on Spring cleaning. If a potato can do it, then so can you. Chop chop! 👏👏 I'll see you all in my next post (which *spoiler* may or may not be another collab with Mia) Happy torture cleaning! 😂
Have you tried any of these?
Any cleaning hacks to add to the list?
Have you checked out Mia's post? (girl go check it out rnnn)
Have you checked out BBC's tips?! (GIRL LET'S GO)
Bayyy 💞