Hey girl hey. And boy.
Each month sounds stranger than the last. Four more first wrapper posts and we're back to the beginning (omg it's been 8 months alreadyyy) Guys, this month was actually amazing!! I felt so much more confident and independent this month like yas. We have a lot to go through so usual, if you haven't seen my last monthly wrapper, click here. Skim through to what interests you and let's get started.
---
School
 Basketball volunteering had its good days and boring days. May and I had to demonstrate passing to the younger grade but we were literally the worst role models. 😂 I mentioned this in the TMI tag but I also bruised my nose. Basically one of the other volunteers were shooting and my ball rolled under the net so I went to get it. The girl goes HEADS and ugh I hate when people say heads because I legit have no idea what to do. My brother said it's to cover your head but instead, I decided to FACE the ball like wow. 😂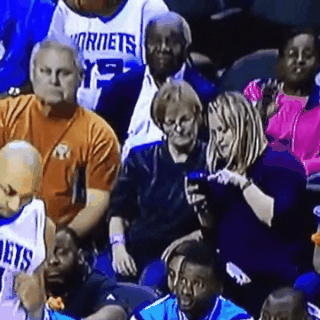 The basketball hit me right in the nose and my glasses flew off. It felt like a nose job but a really bad one and the pain took forever to go away. I didn't even realize I was crying. And guys, I know this is weird but whenever I cry, I laugh and then I end up in a very weird laughing crying breakdown. I went to the washroom and I legit looked like a vampire. My nose was bleeding and my eyes looked like they were full clouds ready to precipitate at any second.  I know, I'm great at being descriptive. 😂😂
I sat on the stage for the rest of it and there were two other girls from the younger grades who got hit with the ball too. So we basically shared our "injury" stories and talked about how we suck at basketball. 😂 I actually ended up being really good friends with one of the girls, Grace, and I even made up a handshake with her crush to annoy her mwahahha. 😂😂 The volunteering ended a week and a bit ago and I had a lot more fun than I expected. But now I'm paranoid from basketballs so if you ever throw something for me to catch, don't be surprised if I kitty fight it away. 😂😂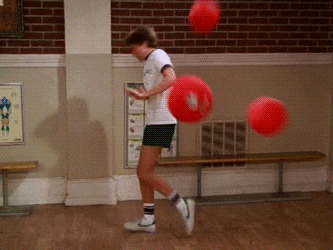 Anyways, we had a music playing quiz and I thought I did somewhat okay this time but no. I got a 75! I know that may not seem bad but I started off at 88 in January and then 78 and now 75 like ughhh I hate the clarinet!
I got a bunch of books from the school library because they finally got some good books after the book fair. I went to buy something from the book fair and the librarian which literally hates me for trying to stay in the library at recess, talked to me about this reading contest. I did it back in 6th grade so we literally fangirled for 15 minutes over how amazing it is. She gave me another book and usually everyone gets 3 weeks to read the book before they get a late notice but for me, she deleted all of them and said return it whenever you finish like yas the pressure is not real anymore. 😂😂 And now she lets me stay in the library to finish school work like can this get any better? 😂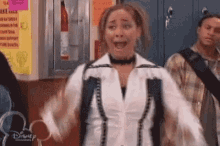 I got an A + on my communication piece in science. But since my mousetrap car failed to move, my mark went down to B+ but that's pretty good since I expected to get a C or something. We had a water filtration project next and I actually succeeded this time. The water wasn't crystal clear but it was still clear if that makes sense. We're getting our grades in May so wish me luck guys (again). 😂
And finally, we started a speech unit. We're presenting them next Tuesday and I'm not even done yet ugh. The problem is the teacher gave us a free choice. F-r-e-e-c-h-o-i-c-e – I HATE FREE CHOICES! There's so many optionsss. We did a practise one minute speech which the speech generator picked for us. I got diaries and my speech ended up being 4 minutes- oops.😂 But this other guy in my class had it just as long so oh well. That went pretty well and I even read a passage from the first day of school. YES GUYS I read the school section of How To Make Friends At A New School to my class. But not the whole thing. I just mentioned that no one had a sense of humour and how I'm "so" gonna transfer. 😂😂 I got a positive reaction though. Ugh but guys for my speech, I'm debating on whether to address something or to make it comedy. My class is already used to comedy so I don't know. I was essentially going to do Self Love but I have no idea how to write a speech on that without making it sound corny. Then I was going to do 'Be Yourself' but I have so many mixed messages like 'Be Yourself' but then also 'There's space for improvement'. 'Do what makes you comfortable' but also 'take risks' like that's going to be confusing. 😂 So then in the end, I decided maybe I can do judging others. I'll finish writing that and my 'Why Advertisements Should Be Banned' comedy speech and pick one. What do you guys think? Should it be funny or meaningful?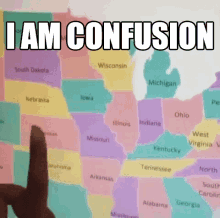 ---
Life 
Life is always amazing but it was even better this month. In March, my teacher gave me an envelope that congratulated me for an award. One boy and one girl from our grade was to be chosen to recieve it. Guys, out of all the girls, she chose me!! Like what planet am I on right now? I fangirled for like the full month until it was award day. I came on time but was the latest one so the "welcomer" was like "oh, you must be Bayance". I was almost going to ask how he knew but then I realized I was the only badge left. 😂 We took a seat with our school's registered table and began breakfast. (breakfast was free btw like this can't get any better 😂) After that, I was the first to get called up. Each table got a member of this whole organisation and our member read the passage my teacher said about me. It was so nice like where are the tissues? 😂 I was handed the plague and a laminated version of what the teacher wrote. Then, we took group photos and headed home. It was such an honourable experience.
I read two novels this month. I have like 3 more books waiting to be read but I'm waiting for my speech to get out of the way before I begin my binge.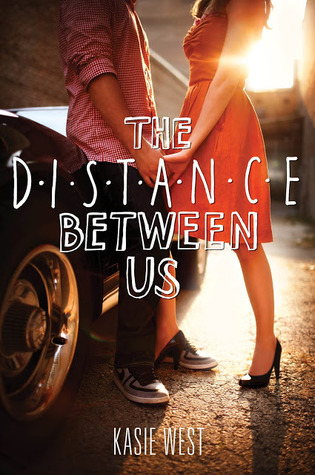 I caught up with my old neighbour and we talked about school and life in general. I also met a new neighbour while on my way home. I don't know about you but talking to adults is much easier than talking to people my age. I can talk to both though. My new neighbour has 4 young children and omg her baby is SO cute like guys I can't even. We went to the park outside our apartment last week and I got to carry the baby. Babies are so tiny and cute and aw their little fingers and the way they talk and aah I love babies! But once they turn 4, they get really naughty and ugh the toddler phase. 😂  Get to know your neighbours if you haven't already – it's nice to have company.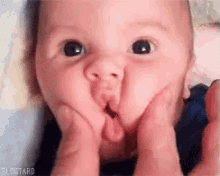 Omg guys last weekend I went to watch Blockers with Meera and whattt I did not expect it to be this graphic. I knew there were going to be some dirty conversations from the trailer. But the trailer made it look like a comedy which it was except for Austin's fricking parents. Those scenes were so unnecessary like ew. And when I went home, I realized the movie was rated R so no wonder. But other than that, the movie was really funny and aaah I love Hunter!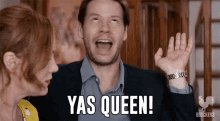 I'm not sure if you've heard of Punish A Muslim Day but what has our world come to? I was originally going to make a post when I first heard of the news but then I realized that we shouldn't give these acts of hatred attention. That'll just drive them more. It's this disgusting point system passed around in the UK and I heard it even got to France. It's super ironic and whoever made this seriously has no life. But I'm glad people have altered this to spreading kindness instead and Love A Muslim Day was planned in Bradford, Wakefield, Sheffield, Leeds and Nottingham.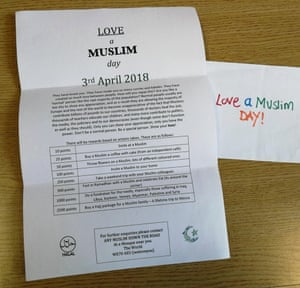 I'm sure you've heard of the Humboldt bus crash. I'm not really a fan of hockey so I'm not up to date on all the teams and games but this incident spread pretty quick. One guy in the elevator talked to me about it and our teacher was on the verge of tears talking about them. Prayers go out to the victims and their families.
So I promised myself I won't ever binge a Turkish Drama ever again but hmm that kinda failed. Farah once again told me about one she was watching and I decided why not watch one episode? There was a cliff hanger on the first one so I went to only see a bit of the second one but even more events happened and this cycle went on for.ev.er. I'm now on episode 25 ughhh (each episode is 2 hrs like WHAT)
You guysss I had a bunch of dreams this month but can't remember any very well except this one:
I was leaving my room when I noticed something weird. There were 9 barbies with their plastic hands to the cieling. I moved one of their hands and they scream. A fricking demonic scream. It's the same scream I hear in all my bad dreams which happen occasionally thank God. But what is up with this specific scream? I was so scared and woke up my little brother (in the dream) and said "it's all because of this youtube channel" *points at a science channel* (like what) And he yells, "YOU LIAR YOU LIAR" like what is going on?? I woke up at 6 am and just didn't sleep afterwards because the voices were stuck in my head ugh.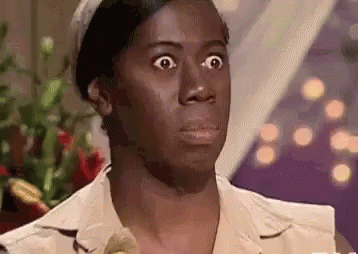 (OMG GUYS IT WAS EXACTLY LIKE THE HARRY POTTER GIF BUT WITHOUT FIRE 😂)
---
Blogging
I DID 11 POSTS THIS MONTH WOOHOO! 😂 Without UnknownWiki, it would've been 8 so thank you! 😂
Blog Post Of The Month
April's Most Popular Post
Blogger Of The Month
Melanie and Lizzy. I've been loving Melanie's posts this month. I love how she connects modern society back to her faith and her posts are so beautifully written. Although I'm a Muslim and not a Christian, we share a lot of similar morals. My favourite posts from her are Don't Skip Dinner In The Name Of Beauty and Is Taylor Swift's 'Reputation' Good For Christian Girls?. Lizzy is super active in the blogging community and she is so sweet. I love her Unknown Monday and survey posts this month!
I also want to give a shoutout to LonelyMeme's 'let's talk about consent, among other things' post. She tackled such a heavy subject in a very well written post. So go have a read if you haven't already.
Most Active Followers
Thank you to every single person who commented this month! You're the best. 💞
---
 April Favourites
Fav Song: Nothing in particular this month.
Fav Movie: Blockers (only one I watched though 😂)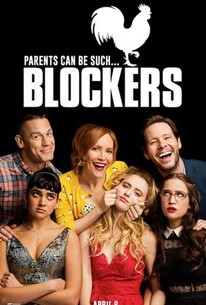 Fav Show: Meryem (turkish drama I'm binging)
Fav Book: The Distance Between Us
Cravings: Mangoes and Tim's cookies (so fricking good btw)
Fav Hobby: Uno & procrastinating
Go-to Outfit: Adidas sweater and jeans
Fav Day Of The Week: Thursday and Saturday
Fav Youtuber: Lugine Aldimasi 😂 (gurl, I'm waiting for the Q&A)
Fav Quote: "People are quick to judge others faults, but never quick to point their own."
---
May Goals
For the first time in forever, I'm actually confident about goals this month.
Organise your day girl! (Quran, blog and water tracking) ✔️
Post 10+ posts ✔️✔️✔️
Do Blogilates exercises three times a week. ❌
Post at least one collab. ✔️
Bake a cake. ❌
Try to actually talk to people you awkward potato (wow I'm literally attacking myself- someone get the therapist) ✔️
Take a walk outside at least twice a week. ✔️
5/7 YASSSSS!
Now for May goals:
Somehow present your speech without dying
Finish Surat Al Ankaboot (quran)
Dance twice a week 
Post at least one collab
Post 8+ posts 
Read 3 books
Catch up with a different friend in UAE once a week
Make Mom a mother's day gift
Guys, I'm actually really excited for May. Ramadan, speeches, my birthday and much more – I can't wait to see what's in store for me. What do you have coming up?
---
Anddd that's a wrap.
How's life?
How's school? 
How's blogging?
March favs?
April goals?
Tell me everythingggg.  I'll see you guys soon.
Bayyy 💞