Hey girl hey. And boy.
If you've been here a while, you probably know I don't run. If you haven't, well hi there, I'm a potato and I hate running. I'm not sure about you but schools in Canada require to have a track and field day in all schools. Basically another version of the real track and field but not as intense. In other words, still torture. 😂 In my new school, you NEED to attend track and field unless you're sick or you have a health condition. And ugh I wish I can just send in a letter saying I have potato disorder but they'd just think I'm an overdramatic grandma (which I'm totally not). So yeah, I was practically forced to go plus I didn't want to make my teacher disappointed because in case you haven't read my latest wrapper post *cough*, my teacher gave me an award invitation and one of the descriptions was active in sport activities so I didn't just want to take that title and flee, you know? 😂 Plus plus, if you read my February wrappers *cough*, you'd know that I got a 78 in Gym class so I was trying to prove that I'm a potato who's tRyInG. The self-promos never stop. 😂 Little did I know, it would be the most torturous days of my LIFE. (jk jk I know there's worse things in the world but let's just roll with it for the sake of the rant 😂)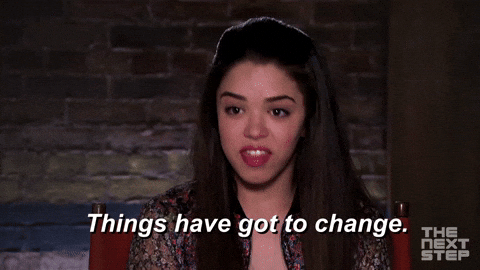 And so there I was in ready position ready to bolt… okay no, they called our group up and I was like ugh. Our first event was 400m which may not seem a lot when you watch other people do it, but when you're the one hyperventilating then… 😂 These 3 other girls told me we were going to do a jogging pact but they either betrayed me or their jogging was my sprinting because I was a thousand miles behind. And you know that piece of advice where they say jog at first and save your sprinting for last? Well that's a bunch of bs because when you jog, you get so behind and everyone can maintain their sprint the whole way so by the time you want to sprint, they already passed the finish line hours ago. Plus, when I jog, I create a breathing pattern and I'm already at a comfortable pace so when I go to sprint, that lasts like 2 seconds before I'm out of breath and pass out. (not even exaggerating – okay maybe I am 😂) But you get the point, I had to sprint at the start to get ahead and relax but THAT'S NOT WHAT HAPPENED! 😂 I sprinted, yes, but everyone was STILL ahead of me. Do you know how bad I felt? There was NO hope. 😂😂 I was the last one (obviously) and everyone was like cheering like can you be more embarrassing? 😂
One of the worst things about track and field is the fact that everyone is watching you. Aka watching you be THE SLOWEST TURTLE EVER. 😂 The fast people get praised and us potatoes get humiliated like we didn't even sign up for this. Track and field should be optional in all schools because you're literally trying out for the team. And I know they want people to step out of their comfort zones and discover their athletic abilities but in my case, there is nothing so don't even bother. 😂😂 I have such a great support system at school (I don't even know how it happened but I'm thankful) so they legit cheer for me before I begin anything. Which by the way, makes me insanely miserable in this case because I know I'll disappoint them. 😂 People always go like YEAH last place great jobbb (haha) but I know you're internally judging me so please.
And it's not like I'm obese, I just DON'T run. Eating, yes. Sleeping, yes. Reading, yes. But running? Ain't nobody got time for that. 😂 But thankfully, running isn't the only sport in track and field. There's also long jump. Which I'm not too bad at but I'm not Mike Powell either, you know? Problem is, I already had a massive headache and my legs were just done with life after 400. And we had to wait in a huge line which I already have claustrophobia so I actually felt like puking. It was such a bad feeling and by this point, three people had to go home. I wanted to back out as well but that 78 gym mark was drilled in my head the whole time and I rested for a while before my turn came.
Long jump wasn't too bad but after that, we had 800m. 800 👏 fricking 👏 metres. Which may not seem bad again but that's DOUBLE the torture I went through in the morning. The good news was the 800m was divided into 4 rounds of 200m so it wasn't that bad but still. I decided to jog a round, walk a round and so on but surprisingly, I didn't get too tired on the first round so I kept jogging. Eventually, I got used to it and jogged most of the time until I got to my last round where I had enough energy to sprint. WHERE WAS THIS ENERGY IN 400? 😂😂 I got 8th which is pretty good for me seeing how bad I did last time. But ugh, I got a headache again and my legs needed a funeral. The worst thing with running is my breathing. I try to maintain a breathing pattern of inhale *nose* inhale *nose* exhale *mouth*, but the air is so sharp and hot and ughhhgsvgujlhdegysi!! I have pretty long legs but have no idea how to go long strides without eventually skipping so the fact that I'm practically jogging on the spot doesn't help either. 🤦‍♀️
I don't have anything against ball throw, so let's skip to 100m. The thing with 100m is it's done pretty quickly and EVERYONE pays attention since it's practically a race (which I did NOT sign up for). I was expecting to like get 3rd or something but nope, I'm behind by a thousand miles again. Just kidding, it was a metre but that still made a difference. I didn't get too tired but like I said, I'm slow af so I couldn't go any faster than jogging on the spot.  Thankfully, that was the last event!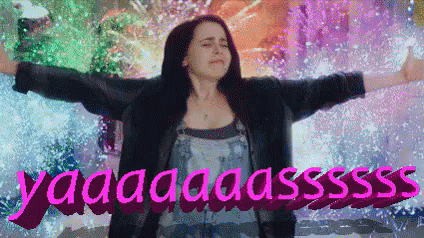 The only good thing that came out of this whole experience was meeting potatoes like ME from other classes. Guys, it was literally a miracle, and the whole time we kept talking about how much we hate track and field and running. One of the girls made it to regionals for 100m sprints like yasss gurl proud grandma over here. Meanwhile, the rest of us just accepted the fact that running and us are like mixing oil and vinegar. Ikr, I'm so great with similes. 😂😂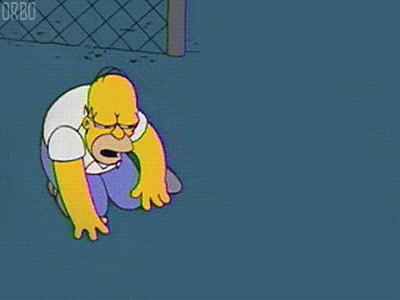 Although track and field is a pretty sucky day, I got to meet some new people and I'm pretty sure my gym mark is going to skyrocket (probably not but so many teachers noticed my eFfOrTs in 800m so…). One thing my Geography teacher told me today was, "running is not about how fast you go, it's about not stopping". Which was pretty motivational like I actually started tearing up a bit. Haha just kidding. 😂😂 But this doesn't mean that I don't want Track & Field to end. It's public humiliation for potatoes, it's measuring popularity by how good you are at sports and for some people, it can be dangerous. Not to mention, I got leg cramps for like 3 days afterwards. It's a huge pain in the axx (pg guys😂) and it would be better off not existing in the first place.
Do you have track and field?
Do you like running?
I'll see you all in my next post.
Bayyy. 💞