Hey girl hey. And boy.
I'm sure you all know about my Turkish drama addiction (it's pretty bad) but most of you haven't watched any (what are you doing?). So for today's post, I decided to give you an overview on all the different cliche scenes you find in every Turkish drama. And for those of you who decide to start one, this will be a guide for what to expect. 😂 I've been watching Turkish dramas since I was like 5 but NEVER AGAIN. 😂 It's a horrible addiction and it's SO time consuming and then the director does something stupid like kill your favourite character or separates your favourite ship from each other like UGH! I'm serious. 😂 I'm just going to finish Riverdale and 13 Reasons Why and we're done with tv shows forever (just watch me start a new one in 2 days). Who said that? 😂 Just before we start, this is a collab with the amazing CityOfQuiet who's doing Every Desi Drama Ever – it's so funny so make sure to check it out. 😂😂Anyways, let's get started.
---
I'm not even kidding when I tell you this happens in every. single. Turkish. drama. It's always the same scenario too. Whoops, dropped my books and now my crush is going to help me in slow motion. Whoops, accidentally bumped into Zac Efron at a Paris cafe. Whoops, fell over a guy while falling from the balcony. To top that, everything's in slow motion with the cheesiest music ever so you're just there waiting for about 5 hours. 😂 I'm not even exaggerating.
Kind of relating back to the last one, the two main characters have to fall into the most unlikely coincidences ever.
"The guy I saw the other day turned out to be the man who received my real daughter when they switched at birth."
"The attractive guy I tripped over the other day turned out to be the same guy I rejected back in University."
'The guy who caused me to get fired the other day turns out to be the boss of my new job AND my host family's son."
You guys, these are actual examples of recent tv shows I've seen!😂 I see how the director is trying to seal fate and all that but I mean, these are way too unrealistic. 😂😂 Oh well, they're interesting to watch.
Oh my – where do I even begin with these? Literally every second, the director decides, hey let's slow this part down. Like come on, a random person would just be walking down the street and bam slow motion. The worst situation with these is when someone wants to shoot someone else and they literally just stand there with the gun for six hours saying their last words. And all this time, the victim doesn't move an inch like bruh this is your chance. 😂 To top everything off, something ALWAYS has to happen to prevent the person from shooting like we've been waiting this whole time for nothing to happen. Wow, it looks like I'm promoting violence. 😂 It doesn't stop there. Slow motion happens whenever someone walks away, walks in, looks into each other's eyes, LIGHTLY touches hands with another person (not even exaggerating), and ugh the whole show is in slow motion.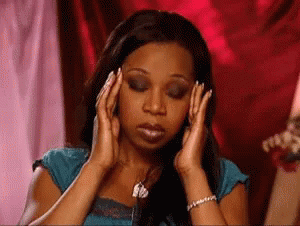 The hospital scene is usually the one to either deliver bad news or bring people together. It's usually the classic this person is mad at this person but this person gets in an accident and they forgive them and realize how much they love them and so on.
Ughhhh I literally HATE this one. It's always the guy protecting the girl. It's always the guy who goes into the fire and carries the girl out. It's always the guy that saves the princess from the kidnapper. I'm going to admit that yes, men are stronger that women physically, but we're not THAT delicate. It's super cliche and ugh turkish dramas should start adding strong women roles in their shows.
Wedding ALWAYS gets ruined
The wedding always has to last minute be ruined. It's like oh happily every afte- syke, never mind. The wedding always gets ruined by an angry ex with a gun. There always has to be other people that love each of the main characters and will do anything to separate them. It's insane. 😂
Lovers in Turkish dramas are super sensitive to lies. It can be the smallest lie and they get triggered and decide to break up with their significant other. And then they hit you up with a, "if you told me this earlier, there would've been a chance of me forgiving you but now…*WALKS AWAY DRAMATICALLY*" Like girl, who are you lying to? If he told you the lie earlier, you still wouldn't forgive him. It's like telling your siblings, "well I was GOING to drive you to this arcade but you misbehaved today so too late". We all know you just didn't want to drive them to the arcade so you used it as an excuse. 😂 This is kind of not related but last year, our drama teacher kept making us fricking LIE down whenever the boys were being loud. Like perv much? But he also kept saying "well we WERE going to do some skits today but too bad you were loud". Like UGH it's literally drama class and we all knew the teacher just didn't feel like teaching and took the easy way out. But anyways, back to dramas, lies cause the main problems especially when they hear it from someone else.
This is a CLASSIC! Whenever characters receive bad news, they drop their cellphone in slow motion and sometimes faint afterwards. The worst part is, we have no idea what the news are until later which SUCKS. All we hear is a "NE?! (what) and bam cliffhanger. But we find out soon after so it's not too bad. 😂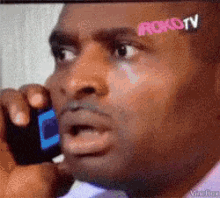 Throwing Phone In The Ocean
This is really specific but it gets on my nerves when people throw valuable things in the ocean. They hear bad news and oh let's throw my Iphone X in the water now. Like ugh give it to meee. And whenever depressed girls are heartbroken, they throw their rings in the sea like BRUH you can sell thattt. Logic where you at? Plus, the couple always makes up later on so it's like "uhh yeah I was mad at you so I threw the ring in the ocean". What a waste guys. 😂
Almost all main characters HATE each other at first. They're also opposite too. One is snobby, other is open-minded. One is rich and one is poor. And then later on they fall for each other and the snobby one becomes open-minded etc. And of course both their parents disagree. It's ridiculous. Turkish dramas are basically the same storyline but different characters and I always end up addicted. 😂
This is one of the cringiest of them all. The guy knocks on the door. The girl is on the other side of the door CRYING. Then they both sit on opposite sides of the door so depressed without each other. The worst thing is the girls always say "don't ever come back, I've moved on" when clearly they're checking their windows every single day and thinking about the guy every night. I don't know if they're trying to play hard to get or what. Just be honest oml. And it's not that the guy cheated on her or did anything wrong. They just love each other but don't want to be together?? It kind of reminds me of that "get out" scene with Hannah and Clay. She told him to go but expected him to stay and comfort her?? What the frick, Hannah? Clay had no clue what to do and not all guys understand mixed signals. Tape 11 kind of got me mad because she's blaming him because he didn't stay and now he feels horrible. Zach's tape also pissed me off but we'll leave that for another post. 😂
---
---
Anddd that's all for today.
What cliches do you find in your tv shows?
Have you ever watched Turkish dramas?
I'll see you all in my next post.
Bayyy 💞