Hey girl hey. And boy.
I haven't posted in literally for.ev.er. but I've been super busy with assignments, procrastinating and aah Eid Mubarak to whoever celebrates! I won't be at school for the next 5 days so I hope to schedule as many posts in. Anyways, today's post is a collab with UnknownWiki who is an amazing blogger so you need to check her out. She forgot to do half of her award post and that recently happened to me too so we decided to rant about the rest of blogging struggles and make today's post. 😂 Make sure to check out her post here because it's a 100 times better than mine. Let's get starteddd. 😂
---
Forgetting Half of Award Posts
This never happened to me until I did my Awesome Blogger Award. I was typing up my post and adding gifs as usual and thought "wow this post didn't take too long to do", so I hit publish. 😂 I get a comment from Queenteen saying I forgot nominations in brackets and yghjvedfjdvsmwhjsjhdm. I don't think this is even relatable because it's probably just my potato subconscious being lazy but let me know if it ever happened to you.
Using Slang On Older Bloggers
I don't know if this happens to anyone else but I always find myself using 'yasss' and 'gurllll' in like every comment I type without realizing that I follow different age ranges. And I know some older bloggers are like "we're not that old" and "we're teens at heart" but it's kind of awkward using weird teen slang on a 45-year-old's book review post. The worst part is you type up a comment thinking it's your average 15-year-old Joe only to find out the blogger has like 5 grandchildren.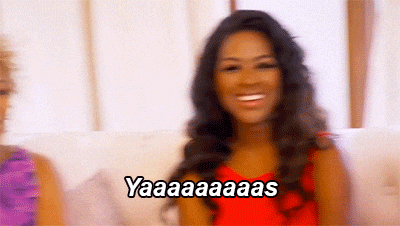 Even worst – you can't delete the comment like ugh WordPress, what's that about? Please let me redo or at least edit my comments. It may not seem like a big deal but I feel like I'm being pretty disrespectful or annoying. This one time a woman kindly commented, "Thanks for the tips. I'll attempt to decorate my room today" or something like that and I literally reply with "chop👏chop 👏" like whyyy? 😂😂
Making A Typo In a Comment
Connecting back to the editing comments feature, this is so necessary when it comes to making typos. Some typos are easy to slide away with but when autocorrects decides to be annoying, then bye Felicia. 😂 One of my most recent typos was on OmgRyry's Ask Me Anything post where I said 'doors' instead of 'dares'. 🤦‍♀️ Typos are such a hassle to correct without the option of editing on other people's comment section but they make funny traditions. This one time Natalie commented "great posy" at the end of her comment and we commented it back and forth from that point on. 😂
When You Type Up a Long Post but Forget to Save
UGH I FLIPPING HATE THIS ONE! I really wish blog posts worked like Google Docs where everything is saved automatically without pressing save before leaving. For the longest time, it saved the majority of my writing without me having to save so the one time I trusted it with my long progress, IT FAILED ME. 😭😭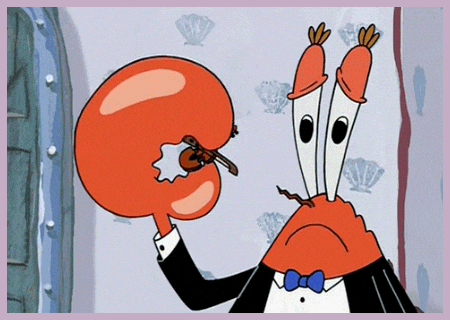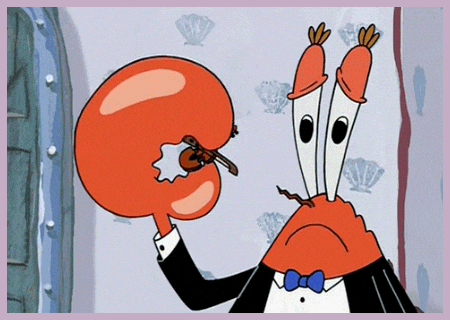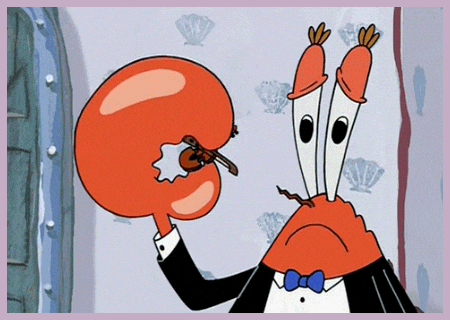 Actually though, I worked so hard on that post and had to redo everything I wrote AGAIN like no thanks. 😭 Wordpress should consider a restore button before I throw a mental tantrum. 😂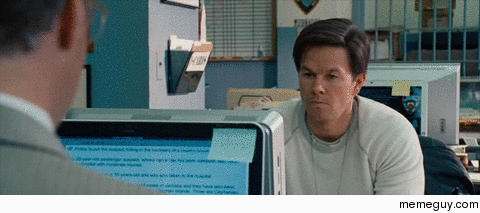 When You Accidentally Press Enter in the Middle of a Comment 
This one is SO annoying I can't even. I know you can just continue your comment but it's much better when it's all in one comment rather than reading two separate confusing comments. Me and CityofQuiet used to have this issue on Instagram so we called it the Ms.M keyboard whenever this moment happened. Ms.M was our Islamic teacher last year and she was great and all but every time we presented, she'd interrupt us every two seconds and explain our presentation topics further. 😂😂
When You Find the Perfect Wallpaper but it's Watermarked
This struggle goes out to all those Feature Image perfectionists who make sure their headers look aesthetic. I'm Mr.Krabs when it comes to blogging so I don't spend any money when designing my website and posts. Most of the time, I find good wallpapers but sometimes all the good ones are owned by Shutterstock. 😂
Well at least there's Tumblr. 😂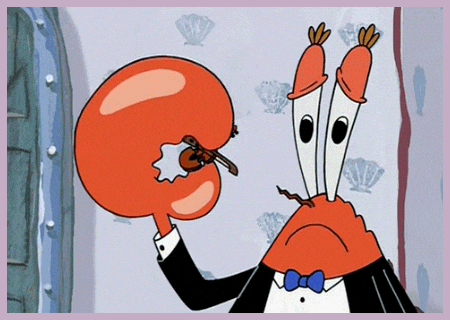 (it's official – this is my new favourite gif)
---
---
Anddd that's all for today.
Do you relate to any of these?
What are your blogging struggles?
Make sure to check out UnknownWiki's post if you haven't already and I'll see you in my next post!
Bayyy 💞