Hey girl hey. And boy.
I have thick hair. And by thick hair, I don't mean those fake Pantene commercials or google images. Seriously though, when I search up 'thick hair', I get like the tamest hair ever.
My hair on the other side is the type of hair no one can brush through. The type that makes elastics tremble. The type that tangles up no matter what I do. This is starting to sound like a novel but you get the idea.
I'm really hoping I'm not alone because everywhere I go, everyone's hair looks like a Pantene commercial like how?? Please teach me rn. Leave your hair routine in the comments and let's get started. 😂
---
Swim Caps
I got inspired to write this post from my Why I Hate Swimming post so we'll start off with this one. If you have thick hair, it's literally guaranteed that swimming caps won't fit your hair. They'll always end up sliding off and that's IF they come on in the first place. If you haven't seen my last post (*cough*clickhere*cough*), I mentioned that hair gets really tangled and smelly without swimming caps so they're pretty essential. They should totally start selling jumbo swim caps for thick haired girls.
2. Hair Claws
Speaking of things that don't fit in my hair, a hair claw is another one. Hair claws look so good on other people but when it comes to me, it just won't budge. And it doesn't help that they come with every Ardene surprise pack.
3. Impossible To Comb
Everyone has it easy with their thin barbie hair while the rest of us have to suffer with tangles that stay stuck forever. It's the worst and I just end up not bothering which results in even MORE tangles. Why is thick hair so hard to tame?!!
4. Forever Frizzy
Every time it does get straightened (once in a blue moon), it's STILL frizzy and gets tangled really easily after that. So I'm basically stuck being Mufasa, but just with a smoother mane. 😂 Plus, like I said before, thick hair gets tangled really easily so anything like a shower or a swim can ruin your hard work. And did I mention how hard it is to straighten thick hair? There's like a billion layers that need to be combed, sprayed and straightened and even then, I still don't look like Selena Gomez. 😂
5. Hair All Over The Shower
This probably applies to thin hair too but you get like double the amount of hair in the shower. It's really annoying and my mom gets mad because she likes the house clean so I'll try to clean more often. 😂 But hey, at least we're not balding anytime soon (hopefully).

6. Blow-drying 
Blow-drying takes for-ev-er!! I just let it air dry now which is probably why it's so frizzy. But seriously, my hair would take hours under a blow-dryer and STILL be wet. There's just way too much water soaked in. We're literally spongeheads! 😂
7. No Tumblr Hairstyles Ever Work
I've talked about this in my Gorgeous Hairstyles That Never Work On My Hair post last year but thick hair is way too tangled and thick to do anything. And some people think the more hair, the more space for hairstyles which is totally wrong because ain't nobody got time to french braid all those layers. A bun will do. 😂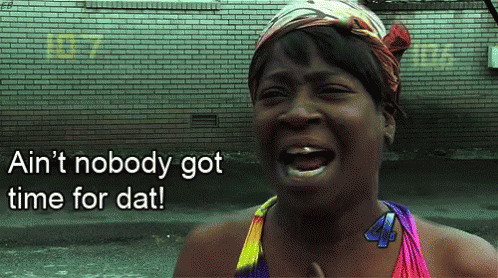 8. Salon Appointments Take Ages
Last year I tried to get my hair cut and straightened at the salon and I kid you not, they had to get THREE workers to finish my hair. 😂 Thankfully, they didn't charge per hour but it was such a pain and they were probably shaking their heads the whole time.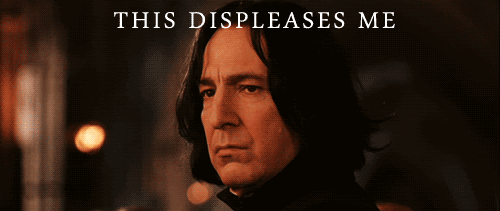 9. Hair Brushes And Accessories Break Trying To Style It
Honestly guys, I can't even begin to count the number of times a hair tie failed me. Too many times. Too many times.
10. Dora Haircuts
And when you finally do end up cutting it to lessen the struggles, you end up with a Dora head. #Grade4Throwback
And finally, here are a few struggles Google has to share.
Preach.
---
---
Anddd that's all for today. Even though thick hair is a struggle to tame, I'm still thankful that my hair is healthy and will still be able to spare if I lose any in the future. #thecupishalffull 😂
Do you have thick hair?
Do you relate to any of these?
And if your hair is thin, any thin hair struggles?
What was your worst haircut? 😂
I'll see you guys in my next post.
Bayyy. 💞