Hey girl hey. And boy.
Can you believe how fast time is flying? Soon I'll be writing an August Wrappers and then I'll be off to school for another 10 months. Why is school so longjdhujgsdhndjn?! 😭  Anyways, I didn't do too much this month but we still have a bit to go through. As usual, if you haven't seen my last wrapper post, click here. Skim through to what interests you and let's get started.
---
Life
It's so weird skipping to Life right away but I'm glad we get a break from School for a while. My cousins came over for 10 days and we haven't seen them for 3 years. They have a new baby brother and he's the CUTEST. I think I have a baby obsession disorder.😂 It took him a while to get used to me but for some reason he always sleeps when I sing to him. My aunt says I have magic powers mwahahhaha. Or maybe he just finds me lame.😂 It was so fun hanging out with my two younger cousins. They grew up so fast.
Since I was the +1 to welcome them at the airport, my sister wanted to be the +1 when they left. Once they were at the airport, me and my dad went to the phone shop and I GOT A PHONE! Your grandma finally got a phone. I'm not trying to sound spoiled but I actually need a phone from now on. I need the alarm, communication and don't forget the camera. 😂 My dad was not too convinced at first but we made a deal about time management so we're cool now. 😂 So far, I've been using it for useful stuff so let's hope I don't get obsessed. 😂
We went to Niagara Falls for the billionth time (well third) but it never gets old. The first day was kind of a fail because the Botanical Gardens closed and Clifton Hills was CROWDED as fudge. We couldn't even do anything there like why is there so many people?! 😭 I love people, don't get me wrong, but sometimes I just want them all to disappear for two seconds so I can go on the Ferris wheel (sue me, I'm still 5). 😂 The next day my brother had a triathlon and we cheered him on. I have no idea how people participate in those kind of stuff like I'd definitely be sent to the hospital by the first two metres. I was lowkey jealous when I saw seniors crossing the finish line though like wow why do I have to be such a potato? 😭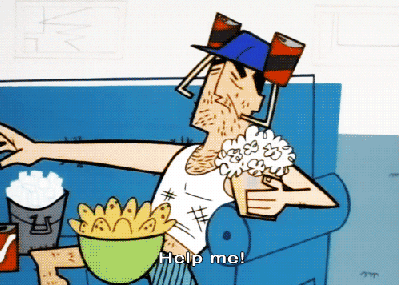 Farah, Myrah, Anna and I went to the mall to hang out with Myrah before she left to Iran for the rest of the summer. We ate and picked out outfits for each other (literally all I do when I hang out in Forever21). Then we went to Nyx and just tried on makeup. I felt awful because I literally left every store without getting anything. And I'm pretty sure the salesperson gave us dirty looks the whole time.
But yeah, it was kind of a waste of 4 hours so I'm going to start limiting my time at the mall. 😂
Since it's summer and I want to gain volunteer experience in general, I applied to my local library because they have some really cool events and tutoring opportunities there. I was invited for an interview (it was that serious) and I was so nervous because in the email, she said it was going to take about an hour so I thought it was literally going to be a 100 Get To Know Me questions. 😂  But thankfully, she only asked 5, made me fill out a questionnaire and then just talked about what the program's about and next steps. I asked a few questions and alhamdulillah, an hour later she emailed that I got the position and told me where to find training sessions on their website! I'll keep you guys updated on how everything goes in the following months. If you have free time and there are volunteering opportunities near you, give it a shot – you never know what might happen.
Well that was corny, but here are the books I read this month.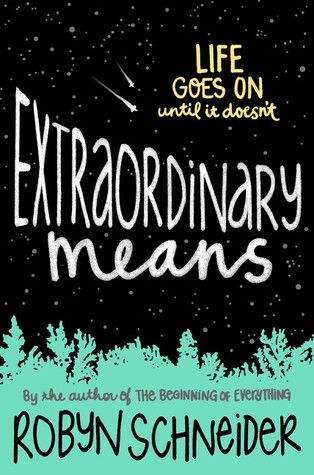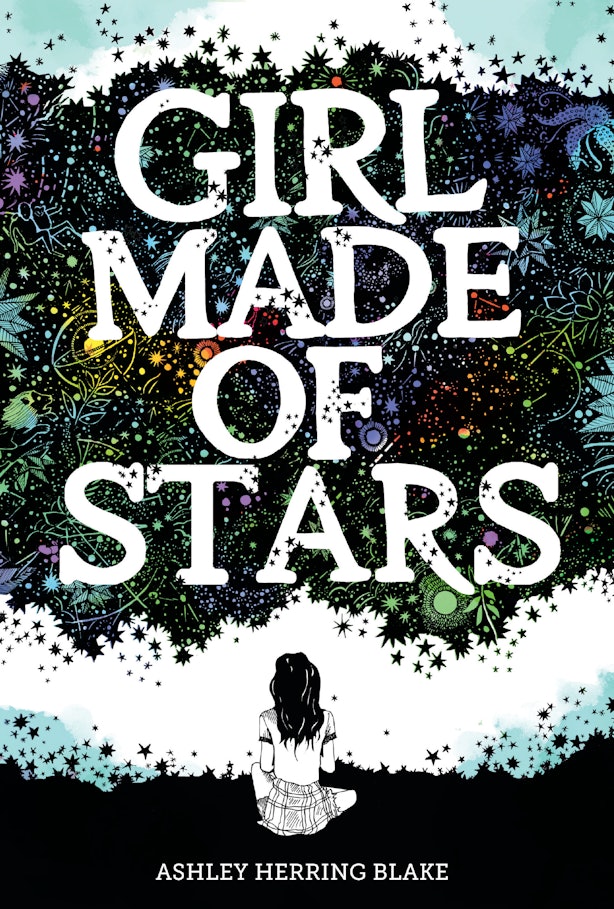 ---
Lying Out Loud was alright but I feel like everything was kind of rushed and predictable. I got the feels when she was having a breakdown about her mom though.
Extraordinary Means was so adventurous but sad omg. It was so well written and there was so much character development. It made me realize how lucky we are to be in good health.
Girl Made Of Stars is definitely a book I won't forget. It was so well written, emotional and real. It also had women empowerment which I loved. The only thing that I didn't really like was the amount of swear words. I'm usually fine with a couple but when it comes to 7 in one page, it's kind of too much. Plus, I had it bookmarked on that graphic page with Mara and Alex and it just happened to be the one my little cousin opened and started reading. 🤦‍♀️
When My Heart Joins The Thousand was also a book I loved. It was a mystery to find out what happened with her mom (aka the Vault) since she mentions snippets a couple times throughout the book like Girl Made of Stars. It was kind of….weird at first but it regained the plot throughout the book. 😂 A must read for sure.
Wow I never really do these mini book reviews in Wrapper posts but oh well.
---
Dreams
So apparently my science teacher from elementary school was my homeroom teacher in high school and it was the first day and the class was literally all boys. There was a jewelry shop attached to the class and then this cruise ship came through the wall and took everyone except me like ?? Believe me, I'm just as confused 😂
So apparently this guy I liked from elementary school worked at Zara and I had a fashion show there? I asked what grade he was and what school he went to to make sure it was him. He changed so much like bruh. I remember texting this grandpa who was also him (??) and we asked how rich he was. He said he was a businessman with a mansion but we totally exposed him since we knew he worked at Zara. And then apparently he and my 6 year old cousin fell in love and ew this dream is so messed up. 😂😂
This dream started out with this guest who put the toaster on ELEVEN which started a fire. It was so realistic and I actually panicked. The fire blocked the exit and apparently it spreads by the scratches on the floor? Anyways there was a window at the end of the hall and I unlocked it but we'd die if we jumped. We saw people go down a staircase and apparently it was illegal but hey, safety over law, right? 😂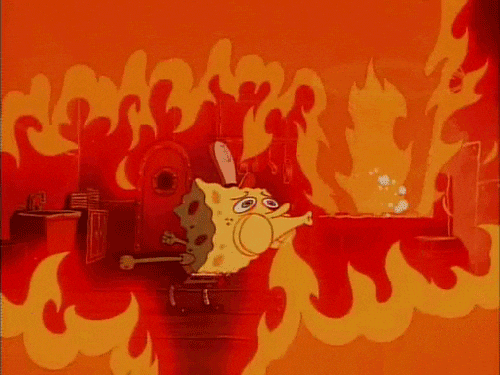 My uncle had this hideout caved into a playground and some children caught me with this other guy going inside. They threatened to call the police and stupid me ran so we got chased by a swarm of kids plus police cars. 😂 The hideout was so narrow and then the guy beside me found my uncle in a super hero costume and all of a sudden they started doing tricks? I have no idea why all my dreams this month make no sense.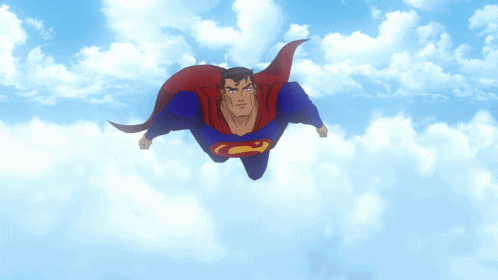 ---
Blogging
Aaah Bayance turned 1 this month. AND WE HIT 600! 🎉🎉🎉🎉🎉🎉🎉🎉 I literally cannot believe how far we've come in just one year. At first, I wanted to do a giveaway but I need your opinion on this. Should I make a giveaway this month to celebrate 500+ and my first year? Or should I wait until a thousand (never mwahah) to make a larger one and make a 1 year special blog post now? I'm stumped because on one hand if I make a giveaway now, then I'll have to do something bigger for a thousand (plus I think it's a bit more suitable to do a big giveaway for 1K instead of a smaller one now) and on the other hand, it's summer so people will be less busy and I have two milestones to celebrate. Leave your opinion down below and I'll probably go with the majority. But yeah, thank you all so much duevjbdkshqbkedhgvfvdbhksn – Kleenex is seriously running out. 😭😭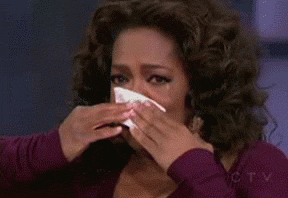 Blog Post Of The Month
Struggles Only Girls With Thick Hair Will Understand
June's Most Popular Post
Blogger Of The Month
I haven't checked out Ana Regina until this month so I've been seriously missing out. She has like the most original posts and tags and she's super active on her blog. All her titles sound interesting so I definitely need to go on a binge soon.
Most Active Followers
Thank you to everyone who commented this month – your comments make my week!
---
July Favourites
Favourite Song: Rahman Ya Rahman (I always sang it to my baby cousin and I'm going to try to memorize the Russian verses 😂)
Favourite Book: Aaah this is so hard. Probably Girl Made Of Stars but I loved the other ones too.
Favourite Movie: I actually watched 3 this month! But the Greatest Showman was the greatest of them all (see what I did there? moving on)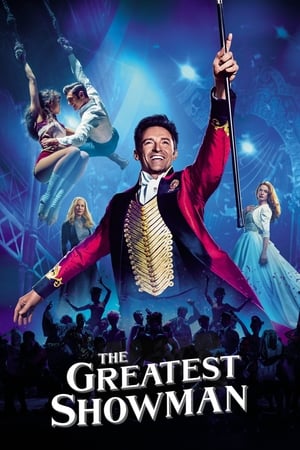 Favourite Show: I watched my first ever Kuwaiti tv show called اقبال يوم اقبلت (Iqbal yawma Aqbalat). My parents are obsessed with TV shows from Arab countries whereas I'm a Turkish addict (even tho I need subtitles 😂) so this show expanded my preference. It's also very realistic and one of the biggest themes highlighted was honoring and respecting your parents which is one of the most important deeds in life.
Cravings: Lupin is literally my bae. I ate way too much this month. 😂 I also ate a lot of ice cream and I'm totally obsessed with Tim Horton's hot chocolate.
Favourite Hobby: Chess and photography
Go-To Outfit: You already know wide pants are my summer obsession but another outfit I've been wearing is my cream top with jeans topped with a navy and cream hijab. ✨ I sound like a Burger King commercial.
Fav Day Of The Week: Friday & Tuesday
Favourite Quote: 
---
 August Goals 
I have a bad feeling about this. 😂
Go farm-picking. ❌
 Plan a giveaway ✔️
 Revise all of Chapter 30 (Quran) ❌ (almost…)
 Make a summer recipe (do pretzels count?) ✔️
 Make at least 8 posts ✔️
 Read and comment on 15+ posts in Readers (weekly) ❌ – okay but I wasn't counting 😂
 Make a daily schedule ❌
 Just enjoy summer and try not to think that prison is awaiting in 2 months!! 😂 ✔️
4/8 – I'm giving myself a point five for 3 and 6. 😂
Now for August goals
Go back to school shopping (*shivers* but I like the shopping)
Go to a buffet (I like food, okay?)
Finish revising all that you've memorized (Quran)
Make a cheesecake
Read at least 3 books
Binge-read three new blogs
Fast on Dhul Hijjah 
Enjoy Eid Al Adha!
---
Anddd that's a wrap.
How's life?
How's blogging?
Opinion on giveaway timing? (scroll up to 'Blogging' if you missed it)
July favs?
August goals?
Tell me everythingggg.  I'll see you guys soon.
Bayyy 💞