Hey girl hey. And boy.
Eid Mubarak!! I'm a bit late but that's because I was almost finished writing this post and then it deleted out of nowhere. 😭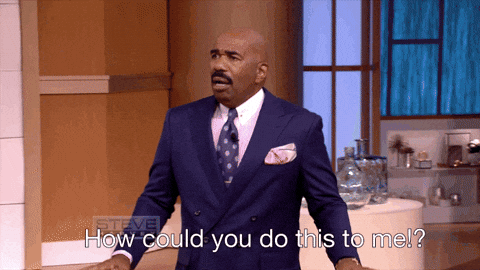 This post is more of an Eid OOTD but I didn't want to make it look like I'm leaving the potato industry so here we are. 😂 It's also pretty hard to find clothing that actually covers you in stores nowadays. In my last intro version, I made a full-on rant about how ridiculous trends are but we'll just jump right into the post because
a). I don't want to make it look like I'm bashing western culture especially at a holiday like this one and
b). Ain't nobody got time to rewrite everything. 😂
We'll save those struggles for another Shopping Struggles post but for now, let's get started.
---
Eid Day 1 – Jumpsuits & Cardigans
I can't explain to you my love for jumpsuits like thank you, Florentine Thayat! 😂 You can pull off a full outfit with one piece which just amazes me. Other than the hassle at washrooms, you can never go wrong with jumpsuits at any occasion. 😂 I found this really pretty striped and floral jumpsuit from Urban Planet along with a long cardigan from the same store as well. The jumpsuit wasn't the cheapest compared to their usual prices but it was definitely worth the price.
Eid Day 2 – Long Sleeves & Wide Pants
You totally saw this coming – I can't help my wide pants obsession, okay? 😂 My graphics are all over the place but I had two new outfits that fit into this category. The pants had a Buy One, Get One 50% Off sale so that was a bonus. I already had a black shirt to go with the black and grey one but believe it or not, I had to get a crop top for a good quality red top. 😂  The wide pants were high waisted so it worked out in the end but I'd probably wear a cardigan over it if I were to visit relatives. Overall, I love these two outfits and they're suitable for both casual and professional settings.
Eid Day 3 – Blouse and Pants
Blouses (is that even a word? 😂 ) are one of the most popular pieces to wear for Eid other than traditional clothing. I got this one from Urban Planet (I'm kinda obsessed with that store 😂 ) for $10 in the sales section.
You can wear blouses with any pants you prefer. Jeans and formal pants work great too. Here is some inspo from Google. 😂
---
And of course, you can just go with fancy dresses.
How pretty are these though? 😍 😍
Anddd that's all for today.
What is your favourite outfit out of the three?
What did you wear for Eid? And if you don't celebrate, what do you like to wear for holidays?
Is blouses even a word though? 😂 
Eid Mubarak once again and I'll see you in my next post.
Bayyy 💞