Hey girl hey. And boy.
This is my final post in my Back To School Marathon and it is a collab with the awesome blogger, Aya over at Hergothdreamer. So not only will you get VIP tickets to look inside my backpack (I know, what an honour 😂) but hers too so make sure to check her post out. I just want to thank everyone who has collabed with me or/and read my blog posts for the past week. It TrUlY mEaNs a LoT (no but really). I loved writing all the posts and it helped me kind of get into the habit of chop chop get this done instead of procrastinating like always. And I LOVED all the posts you guys made. I hope I do this some time again this year.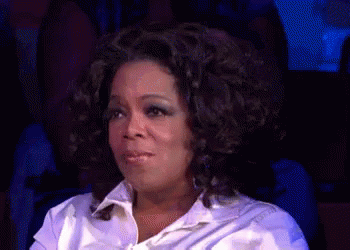 Before we get into the actual post, I know you all want me to spill the tea on the first day of school (no one cares) so here it is. I have to keep a lot of things anonymous but I'll try my best. So in the morning, it was pretty stressful and I legit forgot my glasses like ugh. I had Business class first period and there's only like 6 other girls in my class. I tried to talk to the two girls at my table but I feel like they just don't want to talk so I met another person and we'll call her Silv. After that, I had drama class which was fun. We played this game to memorize each other's names and now I know everyone haha. 😂  Drama's just very stress-free and I'm looking forward to all the projects we create this year. At lunch, I caught up with my old friend, we'll call her Raisin. And we used to be friends in elementary school so we've got each other's back for the whole year. 😂 I had science and ugh I got lost because this school is literally a maze I'm telling you.
The whole day just consisted of course outlines and all that boring jazz so there's not much tea to spill. Today I just hung out with old friends because I was too busy figuring everything else out. BUT you guys, basketball tryouts were TODAY! Like what?! I tried out but I left early because it was SO hard. The transition between lazy potato and professional basketball player is IMPOSSIBLE. Literally everyone was so fast and big and so good whereas I literally lost all memory on how to shoot and was the only one hyperventilating in the corner. I was done with it. Don't get me wrong, I'm not giving up – I just had no fricking time to practise and I know some of you are like "yOu nEvEr kNoW, yOu MiGhT mAkE iT" but even if I DID make it, I'd die playing so… let's wait for next year. 😂
I just don't get why it was on the first day of school and why it's SO INTENSE like please, I'm just trying to play, not run a marathon. :'((( Overall, school is not bad and actually went by pretty quick (except for tryouts after school) so maybe I'm off to a good start. Plus, I was myself from the very beginning which is something I learned is very important last year. So yeah, that's all for my first day. Leave your first day stories in the comments! (I know some of you start on Thursday but you better come to this post on Thursday and update me – wow I sound like a mom 😂)
---
The Backpack
I got this backpack for Marshalls for $40 but it's totally worth the price because it looks like it'll last me a long time and it's very spacious as well. It's also lavenderrr which is my fav colour and has a lot of pockets which is very convenient.
Inside
Yayy snooping inside my backpack! You may recognize my binder from last year's post because it actually lasted me a long time so why get a new one? I got newer dividers though and legit everyone in my class has them but whatever. 😂
Next up, we have my pencil case which for the first time in forever is actually NOT a makeup bag!! I got it from Staples after I almost gave up on finding a decent pencilcase (I kid you not, all of them were either so small or those binder ones.
And here's the stationary haul.
I actually don't need any pencil crayons because I don't even have art so I gave it to my little brother but anyways, I got scissors, highlighters, an eraser, pencils (a girl legit asked to take my pencil for the rest of the day and didn't give it back so you gotta get extra in case), glue, pens (I'm extra, okay? 😂), a geography set and a sharpener that I forgot to add in for the picture.
I also have my DIY notebook for Science.
I quickly put together an emergency bag inspired by Aqsa's Back To School Supplies Haul.  I got deodorant, bandages, hand sanitizer, lip balm, contact lenses, $10 and pads (tmi but whatever)
And finally, my lunch bag and wallet (same one from last year).
---
---
That's all for my backpack! Over the year, it'll be filled with textbooks and homework (ugh) but for now, we can enjoy the organization while it lasts.
How was your first day of school?
What's inside your backpack? (hey, I'm curious too 😂)
Make sure to check out Aya's post before you leave and I'll see you guys in my next post.
Bayyy 💞