Hey girl hey. And boy.
October already?! I can't believe it's been a month of school but I'm low-key loving it so far! I thought I'd be that lonely potato like last year but I'm actually liking the atmosphere and people there. I'm not exactly friends with everyone but it's so much easier to be myself than it was at my previous school. (click here for memories 😂) We have so much to go through this month so as usual, check out my last wrapper post here if you missed it.  Skim through to what interests you and let's get started.
---
School
 It's been a while since this section appeared. 😂 I wrote about my first day here so make sure to check it out if you haven't already. All my teachers are really great but omg it took me a while to find my classes because there's some upstairs and downstairs and the school is literally 4 squares.
Not even joking, I joined like 8 clubs even though I'm pretty sure I might drop some of them if assignments get hectic. Everything's great so far to be honest (alhamdulillah). My friends, the extracurriculars, the teachers and even the people. I made a couple new friends and aah it's much better than last year's start.  None of my old close friends are in any of my classes like great but it pushed me to meet new people so it turned out fine. That's basically school in a nutshell but here are a few events.
One thing that bothers me is how EVERYONE is on their phone nowadays. I sound like a hypocrite because yes, I use my phone but I'm really trying to get out of the trap of obsession. I wrote a whole rant in my journal about it and I might make a short film for this film festival next year. There's this quote in my business class that's in the bulletin in front of my computer and it says "Be The Change You Want To See" and that really just hit me. I have business first period as well so it's a great way to motivate me every morning lol. 😂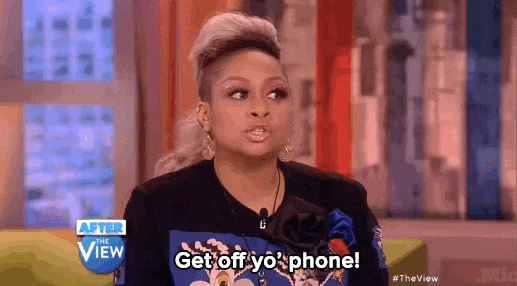 We had picture day on the first week of school like great. I literally forgot how to smile and my picture is just fjbkdhhfjigkl. We also went to watch a football game (I know, how cliche) but it was actually pretty fun. I got to know my new friends a bit better because my old ones didn't come like thanksss. I saw my teacher from last year there because she came to see her son and aah I miss her so much.
We had this event where we went to a camp for a day and played games which was surprisingly really fun. Except that I stubbed my toe 500 times from the tarazan activity. 😂 On that same day, we had a muslim club event at Skyzone which is basically a huge trampoline indoor park in USA and Canada. Kind of like Bounce in Dubai. It was so fun but literally no one from the club came so it was just me and my friend Raisin. I kept falling and the employees kept having to talk to us for violating rules like we were giving them more trouble than the 7 year olds.
I ALMOST FORGOT THIS but me and my science teacher literally had 10 minute back and forth's this month. I'm the type of person to ask questions when I'm confused but I ask them specifically and I feel like I'm being really annoying but I'm trying to learn, okayyy? 😂 I'd ask something and he'd be like yeah but why is that? and I'd clear up the question and it's just this whole thing back and forth. And omg if you don't pay attention in Science, he just stares at you and smiles like thankfully it didn't happen to me but that's so awkward. 😂
AND speaking of awkward and science, my mom called like two times in the middle of two classes. The first time, we were doing an experiment so it wasn't too disruptive but the second time, it was a quiet working period and aaah. I love when my mom calls, don't get me wrong, but this is the first time it happens in class. And I was whispering the whole time like mamaa I'm in the middle of classss. 😂
And finally, we had tableaux presentations from drama and it was so fun to make. This one was a practice but the assessments are this week (update: THE REAL ONE WENT TERRIBLE – to be continues in October Wrappers mwahaha). The lights and sound went smoothly too and ugh I wish it was assessed instead of the real one. 😭 Okay maybe school wasn't that interesting when I read over this section but I'm pretty happy with it so far. Classes go by pretty fast and my academic and social life are great so far too. Inshallah it stays that way for the rest of the year. 😂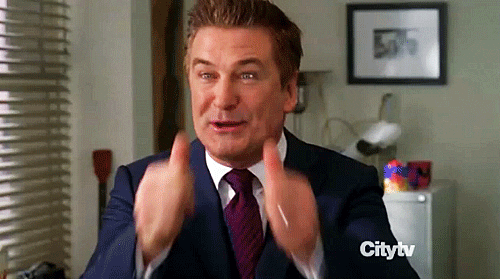 ---
Life
 My old neighbours moved away like whaaaat? We've known them for like 4 years now and literally everyone left our old neighbourhood. It was so surprising because one day there was just like we're moving tomorrow and it was so unexpected. I really hope they find it easy because moving gets hard sometimes.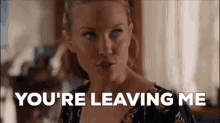 There was a brunch fundraiser at our local mosque and it was pretty good. They had really good fries but where my samboosas at? Jk it was fun. There was also a run of palestine being held and that was actually so fun. Apparently the walk was supposed to be 1 km but EVERYONE went 5 km and they didn't say otherwise so I was stuck being a turtle. I walked most of the way so I didn't die…yet. 😂 We got free shawarma after and it felt really good to participate for a cause.
I got my hair done with proteinnn! It's basically a protein treatment to make your hair soft (even after showers..it's a miracle guys) for 8 months. I got it done at a home business and my hair legit took 4 hoursss. The woman was so nice and her daughter's almost my age and she likes turkish dramas too so I think I have a new bestie. 😂 Jk probably not but the family is so nice. I'm going to make a hair post soon (which is weird because there won't be actual hair pictures 😂 I'd send you pictures if you're a girl but I don't trust the internet so…😂 But anyways, I'm really happy with how my hair is now like wow this is how everyone else feels like. 😂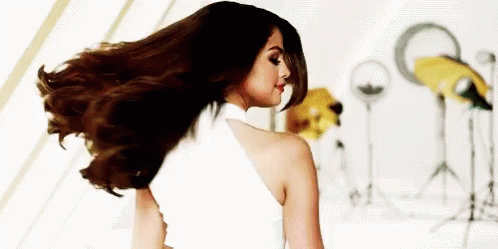 And finally, my neighbour drops off her baby sometimes after school to pick up her kids at the bus stop and since I arrive earlier than them, I get to take the babyyy. She's so cute mashallah but it's so funny because she automatically acts like an angel when I walk in.
That's about it for life. Here are the books I read this month.
The Boy at the Top of the Mountain – I never read third person and historical books. I usually just stick to the same genre but I thought I should branch out a bit. And oh my – this book was SO good. It was a bit boring at times but I practised reading aloud the whole thing and the ending thoughhh. It was so heartbreaking to see Pierrot go from this sweet little boy to a heartless soldier. I was so happy when they were about to poison Hitler but Pierrot just HAD to ruin it. Pierrot got so played at the end and it just shows that you'll never get satisfaction from doing bad in the world. It was so cool to see the progress of the character and John Boyne did a really great job with this book.
But Then I Came Back – This book had a really cool storyline but aw I thought Jaz was going to wake up in the end. I loved the part when she told her to let go and how the reason she died was cleared up at the end. So much family theme was shown in this book too. This book does have a lot of fantasy with the element of the afterlife because we can't describe what we haven't seen yet but other than that, it was actually pretty good.
What To Say Next – Oh. my. God. I have a lot to say about this book. So the beginning was kind of boring but the events started to pick up a bit after that. I looved the family themes on both sides but wow Kit's side definitely surprised me. I also liked seeing the different personalities since this was from both characters' point of view and so was the previous book. But I was seriously not expecting that plot twist towards the end. It would've been much better to have that plot twist in the middle because no one did anything about it at the end. And why did Kit get mad at her mom for cheating when she was the one who – okay I won't spoil it but that part was just very rushed. I liked the characters but dang, Kit and David think a lot about kissing throughout normal situations like okay? 😂 Overall, it was a pretty good book but that plot twist was just a little less effective in my opinion.
My Sister's Keeper – Okay…I lied. I didn't finish the book – I'm not even half-way there but I need your opinion. Is this book worth the read? Because with me, if a book has a movie and it's a pretty big book, I'd choose the movie because it's the same storyline so I probably don't want to waste my time twice, you know? But if any of you read the book, let me know what you think.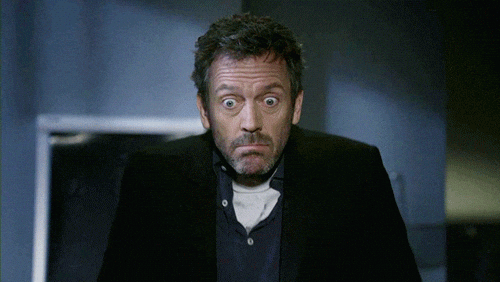 ---
Dreams
I did not get many dreams this month. Like August was a really hype dream month but I don't know – September just wasn't feeling it. 😂
I had a dream that my dad wanted to visit my aunts at like 12 pm so I went with him. We stopped at a gas station and it was huge and had a bunch of people older than me from my old school. I was talking to this girl and then turns out she was Alexa from Awkward World! Apparently she was my friend's friend or something like whaaat?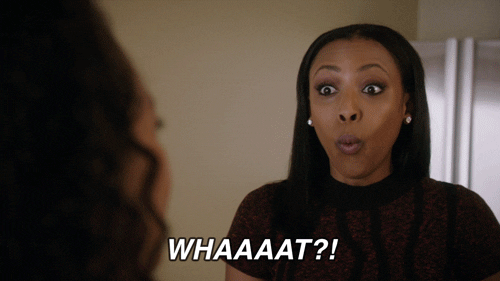 This girl from my 3rd grade class who I don't really talk to threw a huge party for me. I was so confused like bruh, what? We took so much pictures and I was so "popular". But suddenly, this dream took a sudden shift and it turned paranormal? Like I don't know – everything was so eery and dark and I remember trying to escape the dream but I couldn't? This dream was so weird.
So there was a twin pair in my class apparently and they look like clones of this guy in my class from 7th grade except they had green eyes. I liked the one with the darker green eyes but the one with brighter green eyes liked me so it was this whole chain. The darker green eyed one didn't like me back (LE CRI) and was talking to this other girl. We made eye contact and omgg I literally felt something right there. It full on felt like a breakup in a turkish drama. And it's so weird because I don't even know the guy loool.
---
Blogging 
 September wasn't a really fun blogging month but the back to school marathon was really fun (even tho I mentioned it in my August Wrappers- whoops). You'd think after a year of blogging, my stats would be much higher than last year but last year was actually the higher one. Not that I really care about stats but wow I was really consistent in August & September 2017. I hope I gather up the motivation and time management for it this month again. 😂
Blog Post Of The Month
6 More Things That Need To Be Invented
September's Most Popular Post
First Day Of School Outfit Ideas ft. Ella
Blogger Of The Month
Josh from the Boring Life Of Josh (who's not even boring 😂) has so many cool beneficial posts from tips and advice to his journey and struggles with learning french. He's so so active around the blogosphere and on his blog as well so you should def give him a follow. I especially love his Why I Love Canada post like SO TRUE!
Most Active Followers
Aah thank you guys so much! I'll probably narrow this down to 3 for the next wrappers but I appreciate every single one of you who comments or even just reads my posts (don't be shy if you want to drop a comment thoo 😂)!
---
September Favourites
Favourite Song: Ya Ghayeb – Fadel Shaker
Judge me all you wanttt but my parents always have this on repeat, okay?? 😂
Favourite Book: The Boy at the Top of the Mountain
Favourite Movie: To All The Boys I Loved Before (the only movie I watched and I'm making a post on it soon!)
Favourite Youtuber: Alex Meyersss.
Cravings: Cheddar and Sourcream chips (they have them at my school and you bet I bought lots of those 😂)
Favourite Hobby: Reading and eating. 😂
Go-To Outfit: BLACK CARDIGAN – I kid you not, I wear it with everythinggg!
please send me links to turtlenecks – I want oneee.
Fav Day Of The Week: Tuesdays and Thursdays (I don't know why these days are always so good 😂)
Favorite Quote/Quran Verse: "Every human being is bound to taste death, [and] in the end unto Us shall all be brought back" – Al Ankabut/The Spider 29:57
I memorized this chapter (it's the one I had to recite for the Quran contest back in June) but this verse didn't hit me until now. Sometimes we get so caught up with the distractions and worries around us that we don't even see death and accountability coming. This is a constant reminder I have to remind myself and I wish you guys knew Arabic too because the language the Quran was sent in is truly powerful and it can't be translated to English with that same effect (especially since no one speaks like thus, thou, ye anymore but I hope you understood the verse above). I usually don't write a follow-up on favourite quotes but in this case of a Quran verse, I just wanted to share with you the impact on me that I'll try to incorporate into every thought.
---
October Goals
But first…let's see how I did.
Join At Least 3 Clubs ✔️ (your girl has joined 8 😂)
Do the Run For Palestine ✔️
Start Volunteering ✔️ (I got approved in September but my first volunteer trip was today but it still counts..right?)
Read 3 Books ✔️
Revise At LEAST 5 Chapters (Quran) ❌ (why am I so unproductive :))
Make 2 New Friends ✔️ (4 good ones actually)
Learn Exaggerated Arabic Compliments 😂 ❌ (nope I'm still awkward af 😭)
5/7 – okay that's actually pretty good. I need to seriously up my game on Quran though.
Now for October goals:
Gain More Volunteer Experience (I have a lot in store this month)
Memorize Two New Chapters (Quran)
Try My Best In School
Be More Consistent In Reader
Set Up A To-Do List and STICK TO IT!
Start A New Blog Series (I have 3 ideas!)
Try My Best In School Projects & Tests
Listen To More Podcasts!
---
Anddd that's a wrap.
How's school?
How's life?
How's blogging?
September favs?
October goals?
Have you read My Sister's Keeper
Tell me everythingggg. Like seriously, please do. And if you already made a wrap up that I didn't comment on, you better leave self-promo in the comments rnnn. 😂 (along with a comment about this post please 😂) I'll see you guys soon.
Bayyy 💞