Hey girl hey. And boy.
*don't come at me for the title, it's a cute film just not worth the hype in my opinion*
I've been wanting to make this post for a while now but as soon as I mentioned it briefly in my last post (two posts ago actually), everyone went crazy. Jk jk but still, you guys were so excited.  So I've decided to finally stop procrastinating and give you all the tea on the movie, To All The Boys I Loved Before. For those of you who don't know, this movie is about a sixteen-year-old girl called Lara Jean who keeps love letters to all the boys she's ever loved and keeps them in a box. But then they get exposed to all her crushes and the film begins. If you haven't watched the movie, you should probably watch it now because there will be spoilers. But without further ado, let's get started.
Now let's just say I didn't exactly HATE the movie but I didn't really like it either. And honestly, with everyone talking about how good it was, I was pretty disappointed once I got around to watching it. Before we get into my rant, I'd like to point out that I really loved how they had an Asian as the lead role. In Hollywood and film production, you almost never see people of a different race as lead roles even though North America is a pretty diverse country. So I really liked that aspect of the movie. I mean, the idea of the plot is great – it's just not as dramatic as I expected.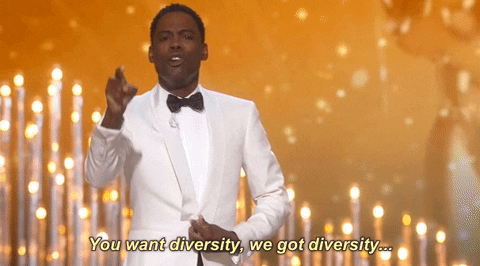 First thing's first, one thing I really hated was the involvement of Josh in the movie. I mean the whole thing kind of began with him and Lara's biggest crush was Josh in the first place. There was no confrontation whatsoever. Just Josh always trying to talk but Lara shutting him out throughout the. entire. movie. 😫 He's barely in any of the scenes and it would've been really nice if we had some kind of closure with the whole scenario. I mean yeah I think the whole Peter role in this is great but Josh was so confused throughout the whole thing and there could've been much more drama on his side. 😂  I get the whole Lara and Peter want to be together but they both have someone from their side (believe me, this is every turkish drama ever 😂) but I just feel like Josh was just a shadow the whole time and tried to understand why he was losing everyone.
There was one exception to my problem with Josh confrontations which is when Peter, Josh and Lara all have that argument with Margo involved at the end. And can I just say…that was the least dramatic thing I've seen ever? Yes, I get that it's not a TV show and that it's supposed to be realistic but really? There was no music at all, no tears and just lines being said. It was mainly a conflict between Lara and Peter but Josh just comes out of nowhere after like years of no interaction. 😂 And okay fine, I don't expect high quality dramatic conversations in a teenage movie but when Margo said "you're in love with Josh?" I literally lost ittt. 😂
I mean come on, that HAD to be a bit emphasized since it's like one of the main themes of the movie?! Even having Margo just stand there and everyone looking at her would have been better than "you'reinlovewithjosh?" and turning around.😂  And plus, Margo's the one that broke up with him so I don't really get the whole betrayal. Plus plus, how is someone Lara's age dating her older sister? Plus plus plus, WHY IS NO ONE TALKING TO JOSH ANYMORE? Okay I'm done with this but that scene literally triggered a bunch of rants. 😂
The character I mainly had a problem with was Lara Jean. I loved Chris' role and the two sisters but I felt no connection to Lara at all throughout the movie. It was really great at the beginning but sort of started to fall off towards the actual conflict. I loved the narrations in between but once it stopped, it was pretty hard to see how she was actually feeling. I mean some facial expressions were nailed but I feel like this movie needed a lot more confrontation and better communication with other characters. I get that it was part of her character to shy out but I don't remember connecting with like any of the scenes. You know that feeling when you finish a movie and you just feel great for like 2 seconds? I didn't feel it at all through this. I feel like maybe it should've been a 5 part tv show with all 5 guys because again, the plot was great, I just didn't see any character development clearly.
I know I sound like a huge film critique and that I'm just here for the tea 😂 but although, it was a cute awkward film, I feel like it was missing a few things. That's why I think it should've been a tv show. It doesn't leave you with that feeling in your chest, does that make sense? 😂  I don't know – maybe it's me. Maybe I'm the one with high standards or judgement but when you come from watching very dramatic turkish dramas and watch a movie like this, it almost seems like a short film made by grade 7 students. 😂  A pretty good one though.
All in all, To All The Boys I Loved Before did have its positives like the diversity, genuineness of guys even though that aspect is not so realistic *cough*where'smypeterkavinsky?*cough* 😂 . I may not have connected so well with the main character and the plot but it was still a cute film – just not one I'd remember in a few years. 😂
---
---
I hope you all enjoyed this post – I can sense your fume from miles away but feel free to comment below what YOU think of this movie. 😂
Did you watch it?
Did you like it?
Favourite part?
Worst part?
Hate me now? (oh no 😂)
I really don't know why I was slacking this past week but I hope I get it together for the last week of October. I'll see you soon.
Bayyy 💞