Hey girl hey. And boy.
Can I just say… I am NOT slaying the consistency game this month! #Dissapointment but I thought I should at least accomplish a blogging goal before I leave the hall of shame. 😂 My new series is called Blank Answer. For this topic, I decided to ask a few seniors in my elevator this month to answer the question, "how old do you think I am?". This idea and series sparked from an incident I had with a senior in my building.
So me and my dad ended up driving a senior home with us that was on our way to our building to begin with. He fell and we helped him get back to his home. Anyways, when we were in the lobby, he said "your husband is such a kind man. Bless you two." And I was like uhhh that's my dad. 😂 I also got a few incidents before where people would think I'm my sibling's mom or that me and my brother were married like what is going on?? 😂 I can't look that old. So I decided to put this question to the test and ask more seniors: How Old Do You Think I Am.
By the way this series of Blank Answers will include Family, Teenagers, Teachers, Kids…etc. It's basically a buzzfeed inspired series where I ask different categories of people one question and yeah, I really hope you guys enjoy reading these as I enjoy recording/hearing these. Since this one WAS in the elevator, these answers are from what I can remember and I only rewrote the conversational crazy ones haha. So yeah, let's get starteddd.
---
1). "Oh For Crying Out Loud"
Me: Hey, can I ask you a question.
Man: Let's hear it.
Me: How old do you think I look?
Man: Hm…..28?
Other man: …..
Me: Umm I'm actually *beep* (hahaha I shall remain anonymous)
Man: OH FOR CRYING OUT LOUD! HAHAHAHHA
Other man: HAHAHAHHA
Me: Heheheheh :'D
Other Man: Oh my, God bless you dear.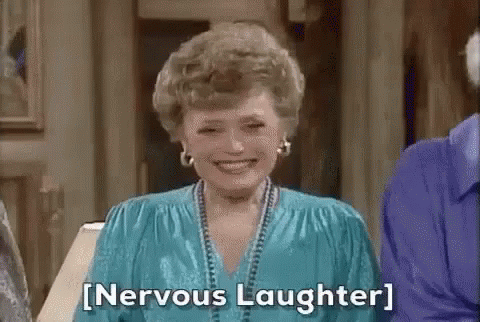 These two men were so nice but DANG. I know I'm anonymous but I'm not twenty-eight omlll. 😂
---
2). "Wait For Your Mom!"
Siblings: *running in hallway*
Me: Ughh come back.
Man: Hey kids, wait for your mother!
Me: Uhh those are my siblings.
Man: Ohh hahah.
Me: So how old do you think I look like?
Man: I'm GREAT at guessing. I got this!! …. hmm…. I'll go with 22.
Me: UMMM no actually I'm *beep*.
Man: *legit turns red* HAHHAHAHAHAHHA OH MY GOODNESS
Me: Hahaha woww! *our floor* Have a great day.
Man: *still laughing* You too.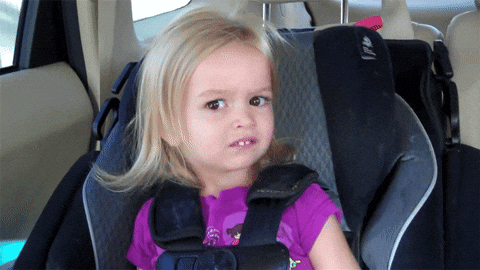 I usually don't like reading dialogue but because this was a conversation, I had to use it for just this topic. 😂
---
3). "So which University do you go to?"
Man: So which high school do you go to?
Volunteer buddy: Actually I'm first year University.
Man: Ohh haha. And how's University going with you?
Me: Uhh I'm grade *beep*
Man: OH WOW it's like I got you two mixed up ha.
This wasn't a senior asking but I thought I should include it because this kind of stuff happens all the time. I mean I'm not that young but the 20s are a bit of a stretch. 😂 But there are some reasonable people in my building when it comes to age. I was holding my neighbour's stroller and was like "Just to be clear, this is not my baby" and they were like oh my of course not!! so yay 😂 Here are the results on a graph though since most convos afterwards went "how old blabla" "blank" "oh actually I'm blank" "ohh wow" or "well that was close" so here ya go:
Hmm the real age shall remain a mystery mwahahahhahahahha – yeah I'll stop. We all know my real age is 74 so… 🤷‍♀️
---
Now it's YOUR turn.
How old do you think I sound like?
(well technically write like but I really want to see what you think)
I'll see you guys in my next post and Happy Halloween – we had a little neighbour candy party and let's just say I'm ATTEMPTING to resist all the candy. 😂
Bayyy 💞