Hey girl hey. And boy.
If you're new to my blog (hello welcome follow me 😂), then you should know that I have the thickest hair on this planet. Okay maybe not this planet but seriously, I'm talking twice the size of Merida's. I've made a whole post called Struggles Only Girls With Thick Hair Will Understand so this post is more of what I do to tackle this mess and some tips if any of you still struggle with Dora 3.0 hair.
I kind of mentioned this in the struggle post, but a lot of people are like "I want thick hair" which first off, no. No you don't. But here's my mom's secret in case you want your future kids to have thick hair. No one's born with an afro. My mom just cut our hair over and over again each time it grew for like 8 years. So when it grows to shoulder length, off to the salon again. I guess it allows for more hair to grow from the scalp since your hair is still growing when you're a child. That's the secret – repeat the dora phase 6 times and you're good. 😂
Anyways, I talked about this in my September Wrappers post but I got my hair done with protein and here's how it went. Let's get starteddd.
---
Experience
 So my mom heard about this woman in our city that owns a salon at home. And she's like the only one who does protein treatment that I know of since I don't think they sell it in Canada yet. It kind of works like Keratin but is so much healthier for your hair. It's fairly expensive ($200-$350) but my hair has been a pain for so long and my mom wanted me to go too. We arrived and this woman is so nice. She's my mom's age and they both bonded really quickly. She literally made us tea with cake like wow arabs I tell you. Anyways, she has this room in her house where the salon is and she does face stuff too. My hair took 4 hours because it is CRAZY thick and each section had to be done separately.
Here's how the process went:
Detangling by comb
Wash
Blowdry
Protein Treatment (looks like hair dye)
1 hour break (treatment takes time)
Wash
Straighten
Blowdry
It was a long process but she talked to my mom and her daughter was close to my age so we talked and guys she likes turkish dramas!! I mean, yes? Future bestie? So yeah, that's the treatment in a nutshell and it lasts 8 months. Once the 8 months are over, you can just go back for retouches which are way cheaper. No hair loss whatsoever and it actually makes your hair stronger and WAY easier to comb.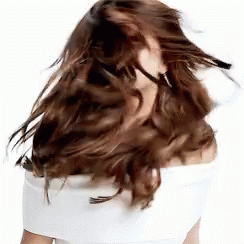 The first few days were AMAZING! This is how everyone feels because somehow everyone magically has straight hair and I'm here stuck with a jungle. But throughout the two months, I started getting so lazy and letting my hair air dry which doesn't give it the best texture. But that's on me. Everytime I comb my hair after the shower, it's so easy like ??! you don't know how much I struggled before this. Does it eliminate every single frizz? Nope. Does it make my hair completely straight? Nope. Is it a hundred times easier to comb? Yup. And that's all that matters because genes will be genes and my hair will always find a way to curl up again. So yeah, it's definitely a time saver and it's important to take care of your hair and keep it healthy because personally, taking care of myself makes me feel much more accomplished.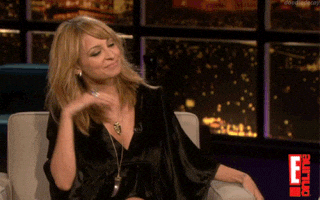 ANYWAYS, here are the products I use and all that jazz.
---
Routineee
Shampoo & Conditioner
This is the only shampoo and conditioner I can use and one pack of shampoo & conditioner ($12) lasts about 4 months depending on how often you shower. I clean my hair two-three times a week and I know a lot of people do it EVERY DAY but I saw a bunch of articles that said it wasn't good for your hair. So yeah, if you do wash your hair every day, it'll probably last 2-3 months.
Hair Dryer
This process is such a pain but I do it once in a while instead of air drying. Trying to dry my hair is like trying to drain out niagra falls…it's not going to work with a hairdryer. Orrr it might be because I have 0 patience. Anyways, I use INFINITI PRO by Conair and I'm not sure how many watts and I'm too lazy to check. I'm a great hair guru (yes, hair guru is a thing).
Hair Brush Straightener
I personally find these way easier than normal straighteners. They're not AS effective and don't make your hair straight straight but they work really well for detangling.
Hair Cream
Now personally coconut doesn't work well on my hair but I know it works really well for my sister's hair which is super thick too. I guess mine is a different type or maybe coconut works better on kids? I thought I'd share it in case it works with anyone. This one is the coconut hair mask. Funny story- my sister always needs me to time ten minutes (it's a hair mask after all) and once I completely forgot and like 15 minutes passed. I asked her what she does while waiting and she's like I just sit down and stare at the wall like AW rip that's so boring. Idk about you but I either sing in the shower or have deep thoughts. There's no in between.
Hair Spray
Now this is another one that works on my sister. It makes my hair oily and more tangled but I don't know – it works on some people!
Other products I used before Protein:
If you find anything from Vatika, GRAB IT! It's so good. But I can't use creams and sprays anymore because they might clash with the protein and make it less effective.
I'm not sure if I used this exact one but tresemme is such a great hair company!
I haven't tried this but Kityp0p mentioned it in her latest post and it looks pretty good. I mean treats hair and there's heat protection? Yes please.
---
Anddd that's all for today.
Have you heard about the protein treatment?
What do you do in the shower? (ew that sounds creepy but I mean singing or staring at a wall like my sister?😂)
What are your favourite hair products?
This is probably the last hair post I'm going to do so make sure to comment away and share your hair routines with me rnnn! I'll see you in my next post.
Bayyy 💞