Hey girl hey. And boy.
Disclaimer: Please read the full post so you don't fail like me.
If you can't already tell by my previous recipes (that I did without the help of my mom), I'm a terrible cook. So far I've been doing only desserts on my blog so I thought I'd change it up and post something salty. Today I'll be using Laura In The Kitchen's recipe (she's amazing) to recreate her Cheesy Garlic Bread. Keep reading to find how mine failed turned out and let's get started.
---
What You Need
1 loaf of Ciabatta Bread or any kind of Italian bread (I just used a baugette)
6 cloves of garlic (alert – huge mistake)
1/3 cup of extra virgin olive oil
2 tbsp of fresh parsley
1 cup of shredded mozzarella
Shredded Parmigiano Reggiano *optional*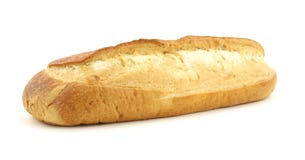 Funny story: When I was halfway through making this, I realized we ran out of cheese. I told my brother we should walk to the grocery store even though he said we should go by car but I was trying to be eco-friendly and it was right around the corner, right? WRONG. It took us a full hour and a half to get there and back and to top it all off, I was wearing a long sleeve thick plaid shirt like what was I thinking? 😂(edit: this was back in August and it was HOT) Plus, my brother was fasting and I didn't even know. So yeah, always make sure things are within 2 meters reach or else take the car. 😂
---
Step 1
In a blender or food processor, mix your 6 cloves of garlic, parsley and oil.
My tip: Do not put 6 cloves of garlic in a blender without shredding or mashing it, it will never blend and it's super loud and stinky. Blending this all makes a sauce consistency but I recommend you do not blend it at all and just cut up your parsley to spread on the mozzarella cheese with garlic powder to top it off. If you do want to make this sauce, just use garlic powder or use 2-3 cloves, not SIX, it tasted bad with too much garlic. 😂
Step 2
Smear the above mixture onto both sides of the bread, wrap it up with aluminum foil, place it on a baking sheet and bake for 10 minutes at 400 degrees F.
Tip: Although it doesn't smell as bad when it's out of the oven, do not put so much sauce if you follow the 6 clove recipe. Smearing a bit will do the trick. If you try 2-3 cloves, you can spread more on the bread. This is just my opinion because mine came out with way too much garlic flavour.
Step 3
Once the ten minutes are over, open up the bread and sprinkle two cups of mozzarella with a bit of Parmeganno Regianno for taste.
Tip: Honestly I wish I avoided the whole sauce thing and sprinkled mozzarella with a bit of parsley, olive oil and garlic powder. I feel like that would taste better but you can try the sauce one instead.
Step 4
You can add black pepper and oregano for taste. Then, close and cut slices or open and cut squares to serve.
Step 5 *most important step*
Enjoyyy!
---
I guess I'm starting a 5 step streak but I hope you all enjoyed. Mine turned out with way too much sauce so like I said, decrease the amount to avoid the bleh taste. But hey, at least the cheese made up for it. Laura if you ever read this, it's not you, it's my horrible cooking skills that will never improve. 😂 I hope enjoyed this post and I'll see you in my next post.
Bayyy 💞