Hey girl hey. And boy.
Here's the thing – I am crazy for new hijab designs. When I started wearing the hijab in 7th grade, I remember I had like 3 that I always wore but when I moved along to 8th, I kept stealing them from my mom. 😂 Over the years, I received gifts, bought a few and stole received some of my mom's. I think I've finally stopped the hijaboholic ways and this is probably the amount I'll stick with for a long time. 😂  Oh and disclaimer: I'm not trying to make hijab look like a fashion item but it's just nice to change it up to match your outfits. Not gonna lie though, the hijab makes my outfits look way better than they would be without. Wearing navy bottoms? Pull out the navy and cream hijab. I suck at all the pairing shoes and bags with my outfit because ain't nobody got time so there's a perk. 😂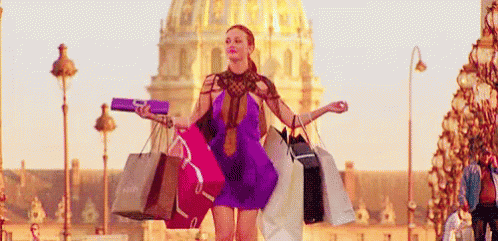 Why I Wear Hijab
I wear hijab because it's simply one of the mandatory duties as a woman. To me, it's a reminder of who I am and what I stand for whether people judge me or not. I know a lot of people say "times have changed" and "you can have hijab on the inside" but no matter what, God's words in the Quran will stay God's words even if millions of generations passed. They still apply to our generation today and it's truly for the best. Not to mention, generations repeat themselves if patterns aren't identified and broken. And especially in a world today, where so many sins are normalized and observing the hijab is so hard in the Western community sometimes, it's important that we stick to Allah's words.
I totally agree with modesty on the inside but hijab isn't just a scarf on your head. It's a source of liberation and freedom. It is not oppression nor a prison – it's a symbol of faith and protection and it should be treated like a crown on your head. But that's not to ignore inner modesty too. Any woman can wear a headscarf but can lie, steal and disrespect others. You can't have modesty on the outside and not have it on the inside. But same applies for vise versa. If you have modesty on the inside, what's stopping you from showing it on the outside? If it's because of what others think, then you may need to be re-evaluating your intentions (same goes to hijabis). Everyone has their own struggles and some women struggle with hijab more than others and therefore, we shouldn't judge each other or bash each other because of one portion of our faith. Hijab should not divide us but instead, empower us.
Unfortunately, there's been a lot of stigma around the hijab lately with influencers taking them off and such terrible comments from the Muslim community. That's not the way we should represent ourselves and it surely isn't the kindness to each other that our faith teaches. Anyways, that's the tea on the hijab and why I and millions of other women around the world wear it. 😂
Highlights in Case You Were Too Lazy To Read (I see you 😂)
Modesty is mandatory to be observed inside out (literally)
It is not imprisonment nor oppression but a symbol of faith and liberty
Some women struggle with hijab more than others and we shouldn't judge or bash each other no matter what.
Hijab is a not a tradition or culture thing – it's a religion thing observed by many around the world today and from thousands of years ago.
Fun Fact: Mary (mother of Jesus) wore the hijab and she was a righteous woman that we Muslims look up to too.
Well that was a ton to write and read. Time to be materialistic and buy lots of patterns, am I right? 😂 Jk no these are just the ones I have and I think I'm done buying more…for now mwahahha. OKAY let's get started.
---
Okay I'm sorry I'm not a great photographer but there's no need to criticize my Galaxy Grabber that I used to hold these up. 😂  Anyways, I got these crinkled hijabs back in April and can I just say? They match everything! I got them in caramel, mustard and maroon and I usually wear them Turkish style. *still looking for Turkish actors to marry so might as well blend in*😂
I bought these in UAE a while back and stopped wearing them for a while. But then I discovered turbans and turtlenecks and this material is perfect for styling it.
Okay I love these but they also make my head look way too small so I usually wear a hijab under too. 😂  I have these in off-white and navy.
I'm not an expert on material but these ones are light and not too slippery. My dad got these for me and they look so good with blacks, navies and dark greens.
This is my only square hijab and personally, I find these hard to style. They work well as turbans though and you may have seen them in my Fall Haul.
I also used to have a black and pink version of this but I gave it to my mom. I don't wear these often because they are super short in length and width but I think they might work as a turban.
Whenever I wear anything denim, this is the go-to for it.
This is a thick but light material that I also wear often. They each have floral embroidery and they were gifted to me by my aunt.
I got these in an Islamic library and the colour decisions I made that day were questionable. Let's just say cotton and pinks aren't for my face but I still like how these look on certain outfits. Anddd now I sound like a fashion guru. 😂
And last but not least, my cotton faveees. I wear these so often and they're both my mom's – oops. But in my defense, she's into Chiffon hijabs which I HATE because of some embarrassing stories I'll share in a series coming soon (in a nutshell, chiffon slips A LOT). So she's fine with it..totally.😂
---
Anddd that's all for my hijab collection.
Which one's your favourite?
Did you learn anything from my explanation/ what misconceptions did you have?
CAN SOMEONE HIT ME UP WITH A TURKISH ACTOR? (jk jk my mom would kill me and reject him just like she did in my short dream here 😂)
And hijabis, leave your first-time hijab stories and what scarf you like to wear most? I'm curious.😂 I'll see you in my next post.
Bayyy 💞