Hey girl hey. And boy.
On December 31st 2017, I wrote a letter to my end of year 2018 self basically to reflect and ask questions. It feels not too long ago but at the same time, pretty long ago. If that makes any sense.😂 I wrote it like a paragraph in my journal but I'll divide it like a Q and A. I know it doesn't seem long but a lot of things can happen in a year so I decided why not? I present to you…Responding To 'Dear 2018 Me' – basically me talking to myself. Enjoy! 😂
---
Normal font is letter. Bold is response.
---
"Dear 2018 Me,
Wow. 2019 sounds really weird. Like 2018 is an even year so it sounds okay but 2019 is so advanced.
Ikrrr! It really is.
By the time I read this I'll be in _'th grade. Yay new school. Or maybe not yay.  I might not have friends and there might be lots of exams, homework and stress but let's hope for the better.
Eh. It's not too bad and tbh my grades are higher than last year so woohoo – but then again, it's only the first four months.
Did you change your mind about Cheetos (I changed my old school's name to Cheetos wow)? It's not so bad at the moment. How did the end-of-year-celebration party go? Did you take the #lonerlife selfie or did you take group pictures? With who? I currently don't have solid friends my age here and the ones a year younger are so much more chill.
It actually gets better! Especially towards April, May and June. You also meet a new girl who becomes part of your trio and then it turns to a full on club with all the international geeks you meet. End-of-year was really good. I left early but I went solo on pictures haha. There were two group pictures though and you look great in them! One was a bunch of girls you kind of knew but you weren't really close with and one was with the whole class. The lower grades are still chill but you meet solid friends towards June. 
Did you buy new glasses? Did you enter the summer Quran contest? Did you finish a month of Blogilates? Uhmm I see you lazy potato. Did you fail the beep test again? Ugh I hate the beep test.
Nope, the glasses I have now are fine. Yup I did and it went pretty bad in terms of recitation because you forgot EVERYTHING but alhamdulillah you won second place…and at the same time last place. Read here for the story. NOPE I'm lazy af but hey, I made it to the basketball team and that was enough exercise for the year, okay? And we never did an updated beep test – yasss!
What happened to your chromebook? At the moment it's R.I.P. Are you still alive? Say Alhamdulillah. If not, RIP again. Why does this letter sound so sad lmao?
Still R.I.P and sitting in the storage. I should get it fixed or recycled. And I'm not sure since I'm scheduling this so God knows what will happen until then. 😂 
How's your blog?
Blogging is really great. My stats were steady and didn't really increase but somehow my following did and I made a bunch of new friends from around the world.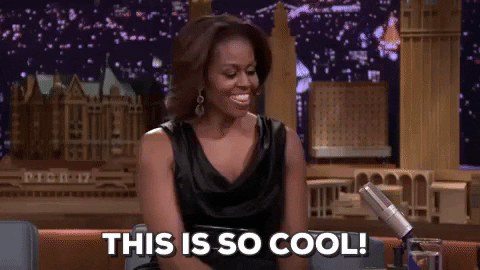 Did you ace the history presentation?
Yas I diddd. I'm surprised I didn't die while presenting because it felt like an out-of-body experience.
Did you get injured?
Um no I didn't (thank God) but it felt like I broke my nose in basketball. 
Ooh how's basketball? Did you try out again in __th grade?
Basketball was pretty good! I strained my neck so I couldn't make to semi-finals (pretty sure that's why we lost – jk jk I'm bad at basketball). And yes I did try out this year but it was TERRIBLE – it made me realize how unathletic I am. Read about it here.
Did you find a way to pray at school?
Yup! In the ESL room with my friend. It got awkward at times when people walked in but you gotta do what you gotta do. 
20 more minutes until 2018! Best field trip? Best seating plan? There are so many questions to ask but I'm not sure where to start.
20 more minutes until 2019! 😂 The field trips last school year kinda sucked but we had 2 this school year from my clubs and hmm I'd say the one to the native home was probably my favourite! I'll tell you all about it in December Wrappers. And I'm pretty sure you asked enough questions. 😂
OH did you visit your friend's end-of-year party?
Yup and my old teacher was passing out letters we wrote to our future selfs 4 years ago. It was great!
How's report card? Did you get honours? Did you meet new people?
My report card was really good alhamdulillah! And yes, I did. I met a bunch of new people but friends my age – I made around 10!
Everything's blank for me right now but when I read this, it'll be filled. I hope you're happy with 2018. Don't forget to stay on your faith gurl. Stay positive. Stay strong. Happy New Year.
YES GURL!!! Happy New Yearrr. 
Sincerely, Yourself."
Yours truly, Yourself
(get it? yes, I'm funny)
---
Anddd that's all for today. This was so fun to respond to and ah time goes by so fast.
Did you write a letter to your 2018 self?
If not, you should write one to 2019 rnn!
How was YOUR 2018? 
Happy new year everyone! Hope your year is filled with blessings and new opportunities – and like 2017 Bayance said, stay positive and stay strong!
Bayyy 💞