Hey girl hey. And boy.
I didn't think I'll be making a Let's Get Real post for a while but something came up today in my personal life that I feel the need to get out of my system on here. Backbiting, slander, gossip and verbal harassment behind someone's back is a normal part of life nowadays. It's so easy to pick people apart and talk about them and it's not like I haven't done it either. The thing is, when people are behind screens or in the safety of the person they are attacking not being there, it becomes so easy to run our mouths. So easy to make judgements based off one action we see from someone. But let me just say this, this is wrong and it shouldn't be taken lightly.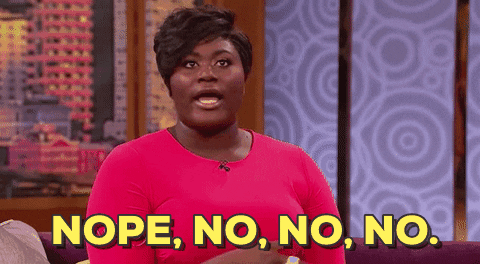 When I used to gossip about other people when I was younger, I used the excuse, "well everything I said is true, I'm just re-telling it." but now looking back at myself, I'd ask:
Would you retell that story if the person you're talking about was present?
The answer from most of us would be no because it's embarrassing to be confronted about something wrong that we did and facing it would make us guilty. But no one likes to be guilty so we just ignore it. And then it becomes a habit. Because our excuses are, "well there's nothing else to talk about." and "everyone does it." But if everyone is heading towards a cliff, would you follow? Because it seems like we're blindly doing that today.
There is a girl that my friend group and I don't know well and she's been with multiple guys lately. Some of my friends sent her insta story to the group chat and said things that I'm not going to mention on here because I'm not trying to call them out. My point is, maybe someone's actions are wrong or "dumb", but we are not entitled to judge others based off one side that we see. Heck, we are never entitled to judge others to begin with. You never ever know someone's full story. You are not them. You haven't seen their circumstances. You don't have their mentality. And you didn't go through what they went through. Sometimes we look at other people's problems and laugh like it's such a dumb reason or we could easily handle it just because it seems like we have it worst on the surface but you don't know if that person can handle it. You don't know the mental limits that person has. The person my friends called out was an only child with divorced parents ever since she was young. We had family support, we had people who showed us affection. But some people don't so they take all the affection they can get. I point this out because there are a lot of girls we may know that seem like "thots" or "sluts" just because they made a few dumb decisions. Everyone has free will to do whatever they want and will be accountable for their own actions so there is absolutely no need to waste your time trying to look down on them to make your sins and mistakes look smaller. They aren't. If you dislike someone for no good reason or just get bad vibes around them, remove them from your life. Unfollow them if you need to. Go try to fix your own issues before judging other people.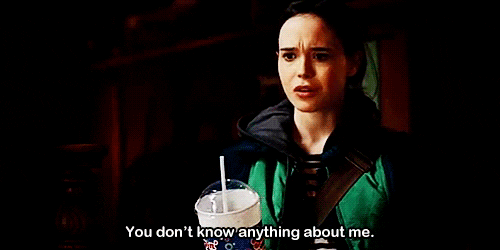 I also want to let the Muslims reading this know that slander and backbiting is not taken lightly in our religion. Only God can judge people and He's the only one who knows all sides of them. We have no entitlement towards people whatsoever. You can advise someone in a polite way but completely bashing them without them present to defend themselves (or even bashing them in general) has great consequences and we should know better. I've seen lately that some Muslim girls have decided to take off their hijab and they've received sooo much hate for it. Like it's disgusting how disrespectful we've become to our own brothers and sisters in Islam. If someone commits a sin, you have no right to call them out for it or judge their whole life story or label them. This is not what prophet Muhammad (AS) taught us nor what the Quran taught us and it's such a shame that some of us have become horrific examples opposing what our religion originally teaches. I believe this goes out to Christianity as well – Jesus (AS) taught us to love one another and to respect one another. No one should see themselves higher or more worthy than another. Muslim and non-muslim. We have no right to say "oh he/she'll burn in hell after doing this" because you don't know. They didn't die yet. You aren't God. You shouldn't be concerned with anyone else's deeds except yourself.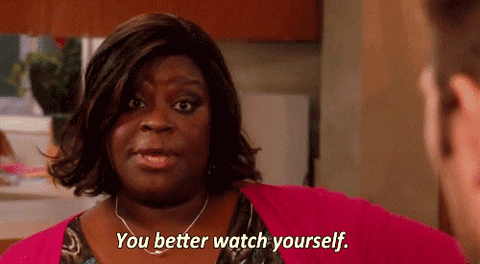 Ughhh this post is all over the place I apologize!! I just needed to let it out. Talking trash about anyone is wrong because you don't know how much you trying to force your opinions on someone to your friends can affect that person's reputation. Rude judgements which happen to everyone should be kept in your head. If you are guilty of backbiting, ask the victim you talked about for their forgiveness and make sure there's no cold blood and grudges between the two of you. Don't beat yourself if you've done it because we all make mistakes but just make sure you learn and try your best to stop it in the future. Do the right thing – no matter how "uncool" it is because at the end of the day, all we can control is ourselves.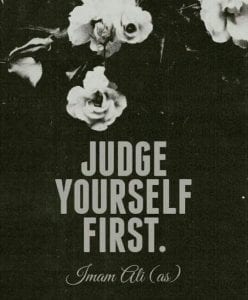 Anddd that's all for today. I bet no one read that and you can take the advice or leave it, it's your decision but there's my messy vent of the day.
How common is backbiting in your life?
Your thoughts on backbiting – is it just being "honest" or hiding from your own issues?
I'll see you all in my next post.
Bayyy 💞