Hey girl hey. And boy.
Exams start in two days and I thought what better way to share a post of my favourite TV shows so everyone can procrastinate even more? Just kidding – please study. 😂 But I got tagged for a tag recently and one of the questions was "what's your favourite tv show?" which inspired me to make this post because how can you ask that questions without a full on blog post response? 😂 I've watched many tv shows in my life (mostly turkish dramas) and I think I'm done with them for now so this list won't change for a while (I hope).  If you haven't checked out my last two posts like this, read:
The format starts with turkish dramas, spanish dramas, cartoons, sitcoms and finally teen dramas. Make sure to leave your favourite tv shows in the comments and let's get starteddd.
---
Turkish Dramas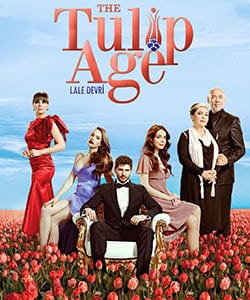 Tek Türkiye
This is this first tv show I ever watched when I was 5 with our housemaid and literally all I ever remember is this guy called Tariq and then this scene where this woman has to hide her baby so they don't kill it. It's so violent and sad like where are my tissues? And I watched like 2 seconds of season 3 and the arabic dub though!! Like I grew up with that but only now I realize how off it sounds. 😂
Ömre Bedel
Omg guys I never knew how graphic this was until I grew up. Basically this girl called Omur's sister gets married to this guy Cesur (not Ceasar salad 😂) and she tells him on the wedding night that she has someone else in her heart. I think she ends up shooting herself? And to take revenge, Cesur ends up threatening Omur for what her sister did and says if she doesn't have sex with him, he'll kill her husband. He harrasses her multiple times but their families know each other so no one would believe her if she told? And then she gets pregnant from him and her husband finds out from a DNA test and omg it's a very messed up and sad show. It actually came out in 2009 but I watched it in 2012 and back in the day I was like "oh no he's cuddling with her that's not nice." – innocent days, guys. Don't watch sad turkish dramas. 😂
Cilek Kokusu
Aah this is such a light-hearted comedy I love it! The summary of this is basically opposites attract. Your usual rich man poor girl duo who annoy each other at first but begin to fall in love. Definitely recommend it!! Click here to watch it on Youtube.
Tatli Intikam
The show is basically about this girl who gets left alone at her wedding (her husband ran away) and believes she's getting karma for hurting a guy's feelings (rejects him in front of the whole school) back in university. Turns out he's the guy she fell on at her wedding while chasing the flower deliveryman (a typical cliche way to meet the love of your life) and begs him for forgiveness so she can move on with her life. He says he will on the condition of her helping him with his new restaurant for two months and then they fall in love again yada yada yada. It's cliche at times but SO good! There's a plot twist at the final episodes but it has a happy ending. Plus, the girl's best friends are so funny!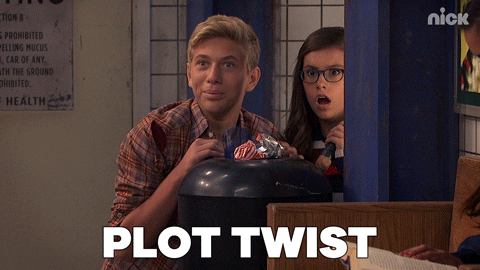 The Tulip Age (Leyla)
Aaah I loved this show so freaking much!! I began watching it in season 2 with my mom and basically there's this whole love triangle where these two families cross and these two love each other but the girl's sister loves him too. After the girl gets in a car accident and dies, the guy meets a new girl who is very kind hearted and comes from a poor family. The dead girl's sister tries to win him over and tries to split between the two. Cinar is so good looking I can't but he also got three girls pregnant like okay? Player, much? It's this whole drama and aah they get into this big fight and split again and then this whole thing happens where she loses her memory and then this whole bankruptcy happens and this fight again and I don't know – it's a great show though.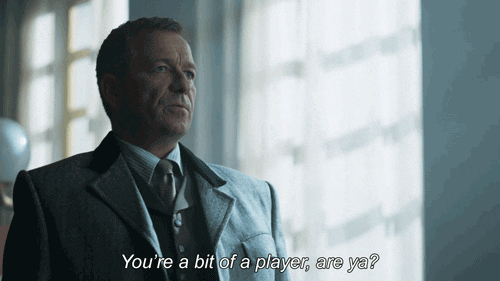 ---
More Turkish Dramas
Paramparca (Broken Pieces)
Poor family, rich family, two girls switched at birth. Woman from poor family got abandoned by her husband who fled to Germany and raised the girl thinking its her own. And the rich family raises their child thinking it's theirs. The husband in the rich family was on the verge of divorce from his wife and never liked her but had to stay with her for the kids. The rich man and poor woman cross paths and there's this whole family conflict because the poor girl is so bratty and hates her mom and feels like she got her rich life stolen whereas the rich girl has such a kind heart and oml this show is great and so many conflicts come up it's crazy.
Umutsuz Ev Kadinlari (Depressed Housewives)
This show is a comedy and tells the story of a bunch of women in the same neighbourhood amd I hardly remember anything! I just remember one girl had a blind husband and he started seeing again and I remember at one point this other girl had to hide a dead body. It's crazy! Kucuk Gelin (Child Bride)
Omg you guys this show is so sad!! Basically this woman gives birth to her child and her parents tell her it's dead and send the baby off to a family on a farm. I forgot why but like who does that?! This girl grows up and I'm too lazy to explain the rest so here: Zehra (Cagla Simsek) is a 14-year old promising girl who is very successful at her school. However, her life turns upside down when she is forced to get married to a young guy from a rich family. Zehra wants to continue her education and does not want to leave her little sister and her parents. Zehra has nothing to do but to get married to the guy whom she has never seen before. After marriage, Zehra starts to live with her new family in the big mansion. She lives with her husband, mother-in-law, aunt-in-law, brother-in-law, and their children altogether in that big mansion. Since Zehra is a young bride in that family, she suffers from the emotional pain. Zehra does not want to continue this pain anymore. For this reason, she decides to leave everything behind. With the help of her school teacher Melek (Gozde Mukavelat), Zehra tries to run away. It's me now – her teacher turns out to be her mom! They both suffer so much and the guy from the family turns out to be the maid's son and he's wealthy and it's so complex and sad! I got to the end of season 4 I believe but I might watch the last one later.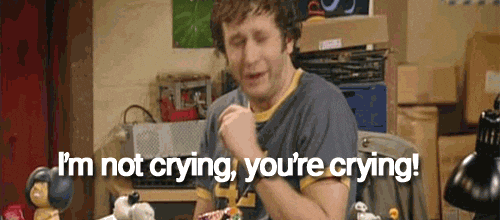 Meryem
This show is so sad too and I mentioned it in my wrappers but it's basically about a woman who is falsely accused of murder and it's actually her future husband who hits the girl in the car and tells Meryem nothing happened that night. The girl who got killed's fiance is so mad at Meryem and basically wants her dead so he lights her store on fire and kidnaps her and is so violent towards her but because this is a turkish drama, it has to end up romantic. After he lights the place on fire, she goes in to save the little bird and that's when he knows she didn't kill his fiance and goes to save her. And when he kidnaps her, he faints because his burns are too bad and instead of escaping she turns around to help him and aww I literally can't. Like it's romantic but in a love-hate way? So many things happen and it gradually gets cheesier but the beginning is SO good.
20 Minutes
20 Minutes is the story of a girl who is accused of murdering this politician's son and is sentenced to jail for 20 years. Her husband is basically finding a way to plan her escape and is convinced she didn't kill the man. Or did she? Ugh I really want to spoil. Can I? Okay if you want to know how this ends, I'll tell you in the comments.
---
Spanish Dramas
Okay at one point, I watched a bunch of spanish dramas because it was on TV and oml they had formal arabic voiceovers so idk how I didn't notice how messed up it sounded.
Cuidado Con El Angel
Oml you guys – this tv show is LONG and there's SO much that happens. Lemme pull up a quick summary off wikipedia.
"María de Jesus, better known as Marichuy, is humble young girl living with Candelaria, a laundress who gave her a home when she was wandering on the streets. Candelaria is like a mother to Marichuy because she never met her biological mother as she was left in an orphanage when she was a baby. The abandonment has led her to believe her mother never loved her. Marichuy's biological mother, Cecilia Velarde, entrusted her baby to a priest, named Father Anselmo, who took the baby to an orphanage, after she thought she was dying. Now, she regrets making that decision and has spent most of her life searching for her lost child.
Marichuy also hides a horrible secret. At the age of 14, Marichuy ran away from the orphanage, and began to live on the streets, doing her best to survive. One night, she was attacked by a drunk man. She cannot seek justice for what happened to her because she did not see the man's face very well since she was attacked late at night. This experience, as well as having terrible recurrent nightmares, leaves her with a deep resentment towards men.
Juan Miguel San Roman is a prestigious psychiatrist who has dedicated his time to the rehabilitation of young rebels and criminals. This serves as a distraction from his failing marriage to his wife Viviana and a horrible crime he committed during his youth while he was drunk. Once again, destiny brings Juan Miguel and Marichuy together when she is arrested with a group of friends."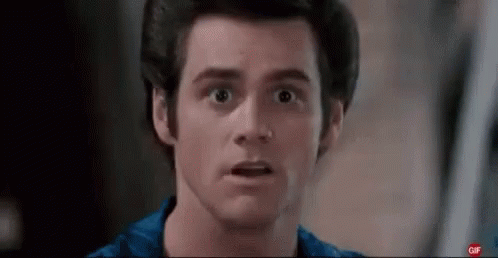 Okay I won't reveal more but I never understood her nightmares when I was younger but oml this is sad. It's such a dramatic love story and so much happens and aah William Levy is so handsome.
 Triunfo Del Amor
Okay the only reason I watched this is because it had the same lead actors as the previous show! I'll only explain a bit because it's all over the place but this woman called Victoria is pregnant with her lover's daughter but because of that, she gets kicked out and lives on the streets. Then this woman plots against her and attempts to kill her and her daughter but instead separates them. Victoria pursued a fashion company and when her daughter (they don't know each other yet) came to model, Victoria kept giving her a hard time. Victoria's step son falls in love with Victoria's daughter and then they find out later and honestly I don't even know anymore but oh well.
Teresa
I remember nothing from this show. Like absolutely nothing.
So if you want to learn spanish, watch the first one.
---
Cartoons
I was a Nickelodeon girllll! And I watched all these in arabic – memoriessss. I won't talk about all these but oml Les Miserables turned out to be a play and I watched it in Dubai Opera and omll the animation was my childhood. Btw I watched a bit again but I don't remember the characters looking like that! A lot of these had different names in arabic like One Piece was just Luffy. And OMG in the night garden, I loved thatttt. Now I watched a clip and it's really creepy but it's soothing for kids. I also watched more like Powerpuff Girls, Fairly Odd Parents, Dragon Ball Z but these ones were the basis of my childhood haha.
---
Sitcoms
Again, self-explanatory but NOSTALGIA! 😂
---
Teen Dramas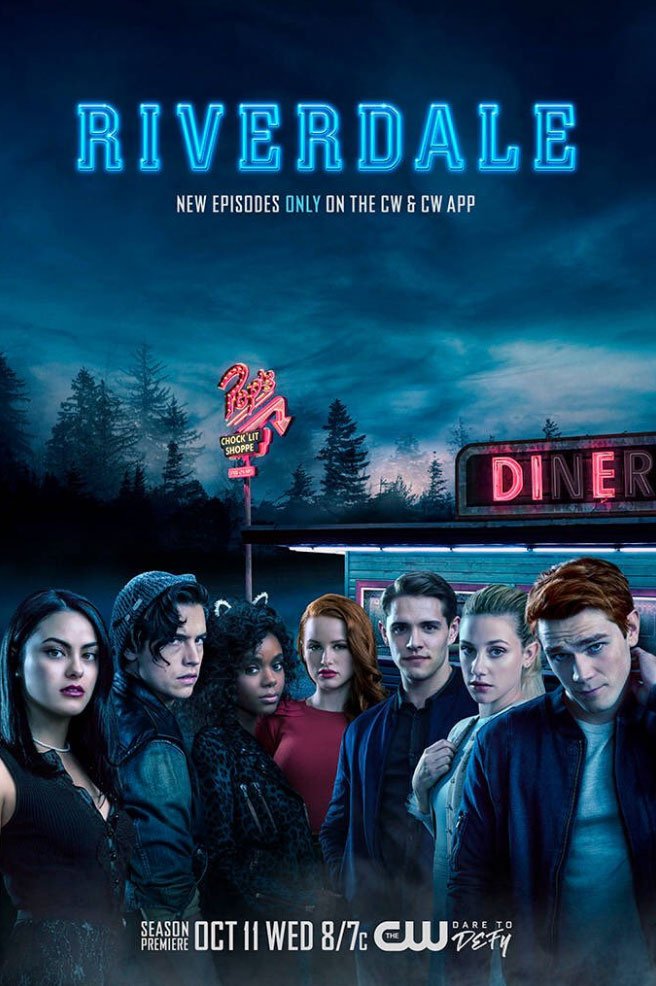 I'm sure you guys heard of these. I loved Riverdale season 1. Season 2 kept leaving me hanging and I heard season 3 was just terrible and I watched this video where they moved on to a game now? 13 reasons why season 1 was good and got me kinda pissed sometimes but it started conversations and I binged it all but season 2 is so graphic?! And Red Band Society was so good I loved it!!
---
Wow that was a ton to write! Well does that answer your question on what my favourite tv show is? 😂 The time it took to make this made me realize how much time I wasted on tv shows but hey, memories. 😂
Do you watch turkish dramas?
Do you watch spanish dramas?
Fav cartoons?
Fav sitcoms? 
Nickelodeon or Disney?
Fav teen dramas?
Your favourite tv shows?! 
Lots of questions to answer so make sure you fangirl/leave a comment. 😂 By the time, I schedule this – I'll be finishing my second exam? And I just finished my first so yay! I'll update you guys in a couple days.
Bayyy 💞