Hey girl hey. And boy.
It's been way too long since I last made a blog post but march break just started so definitely be on the look out for many posts to come. Today I'm going to be reviewing a PDF editor software called PDFelement. Now before you hit 'x' because of how boring that sounds, think again because it actually turned out to be useful. 😂 I don't know about you but a lot of forms for contests and field trips nowadays are online and that requires me to print out the form, fill it out manually, scan it and then email it back – and honestly, thinking about all that hand movement makes me shiver. Potatoes can't move, okay? 😂 PDFelement solves that and I'll get into it in detail if you stick around. So without further ado, if you want to discover a little more about this software and get a 50% off coupon code (who doesn't like a bargain?!), keep on reading.
*this software was sent for me to try by PDFelement (your girl got a post sponsored, clap for me 😂) but all opinions are my own*
---
PDFelement is a PDF editor created by Wondershare available for Windows and Mac where you can basically create PDF's, convert files into PDF's and combine PDF's. Now this may sound boring but the number of times my document would show up completely messed up on Google Docs because I converted it from Word are countless. Like excuse me, where did my beautiful fonts go? 😂 But when you save it into a PDF file, it'll stay just the way it is and be easily accessible for when you're doing presentations or sending documents.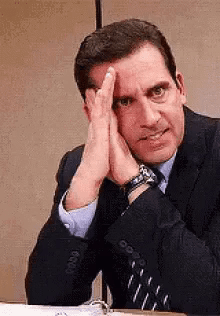 You can use PDFelement in so many scenarios. Some include:
filling out an online form
business pdf's
handing in presentations from Microsoft to google softwares
combining high school or university presentations/lectures and adding onto them
One of my favourite features of this application is the fact that I can edit PDF's. Remember that poetry contest that the teacher never showed up to host the contest for? 😂 I'm using it as an example to show you that you don't need to print out, scan and all that jazz. PDFelement lets you fill out the pdf on the spot and email it right back. Whenever I tried to fill it out in a word document, the whole thing would get messed up because there were lines and boxes that I had to delete, but PDFelement actually lets you fill out the interactive boxes.
On the note of editing, you can even do digital signatures. It lets you check off the boxes you want to include (date, reason..etc) but I just stuck with the name only. I also love that it's password protected so no one can sign on behalf of your name. After that, you're all set and can export it through google drive, email and more.
Whenever I get introduced to a new software, I love to test out everything. So here are a few functions the PDF editor can do.
You can highlight important details (study life hack 😂).
You can add notes that can stick out and hide depending on your preference.
You can stamp a document and even add your custom stamp. I loved this 'approved' stamp and would totally use it if I was a boss or something.
You can add text anywhere!
Here is the same thing but with a presentation. I definitely recommend it later on in university when your professor mentions a few key notes for each slide. So if the presentation is given to you in advance, you can even try note taking using this app.
PDFelement also works for excel, powerpoint and even JPG images. Seriously, I tried it for a featured image and used the OCR function to edit it, highlight it..etc. You can also change the background colour. It's literally Photoshop and Microsoft in one.
One thing I didn't like though was that the OCR function took a long time to load. And by the time it finally loaded, I was a great great grandma but I think it's maybe because that was the first time.
Finally, you can even start PDF's from their templates. So whether you want to make wedding invitations, certificates or budget plans, PDFelement has got you covered. Ew, I sound like a cringy commercial but you get the idea. 😂
Overall, PDFelement is probably the best PDF editor software out there in my opinion and I'll definitely use it further down the road. Personally, it's not super important to me to have a PDF editor accessible but literally a few months ago, I had to forward an insurance contract for my business program and the whole process of printing and writing when you can do it through an editor really made me want to share this with you. So if you want to buy it for yourself, or recommend it to someone else, I strongly urge you to do so and all the links will be listed right here.
Buy the program HERE
Install the app HERE
Get 50% off HERE 
---
Anddd that's all for today.
Even if this isn't for you, I'm glad you stuck around to watch me test out the program with a 4-year-old's attitude. I like highlighting, okay?
Have you ever heard of PDFelement?
Do you have PDFelement?
Do you have a PDF Editor? 
Did you like the review?
Let me know in the comments below. Wow, I'm a poet. I hope you guys have an amazing march break! (unless it's just me and you currently have exams mwahaha) I'll see you in my next post.
Bayyy. 💞