Hey girl hey. And boy.
April was a great month! So much happened in life whereas school was a little boring overall but it was alright. Oh and surprise – I read two books whoop whoop! It's currently the first day of Ramadan so as you can see, I'm a bit late. I felt a little drained today but nevertheless, more productive so we'll see how I do this month. Let's keep this intro short and get right into it. Check out my last wrapper here, skim through to what interests you and let's get starteddd.
---
School
I legitimately only have a couple things to say here. One, we had a field trip for a club so I got to dip the whole day woohoo. We attended a seminar and looked at the process of film and acting. It was really interesting and I hope I can pull together a short film by the deadline.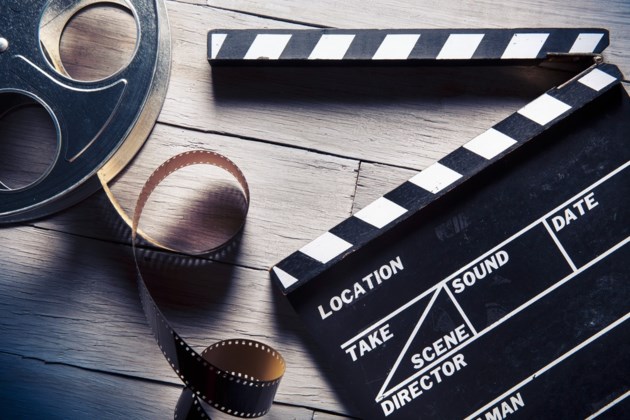 We had this English report that was worth 10% of our final mark. I was legit panicking because I understood my material really well but guess when I decide to start the project? That's right – the. night. before. I wrote some on the highway, some on the way back and most of it staying up until 1 a.m. I even finished some at lunch. Thankfully, I submitted it in on time and got a really good mark (alhamdulillah) but seriously, I hope this never happens again because this was procrastinating on a whole new level.
Finally, there was this super awkward moment when our group was presenting in English. One guy in our group is kind of an odd guy. He doesn't really talk and when he does, it's kind of random? I don't dislike him but the class does for some reason and ugh I hate when people pick on other people just for the sake of doing the same thing as everyone else. -_- But anyways, he was in our group and he did no. work. at. all. I left his slide empty as is and just worked on mine. I thought he'd finish in time but when we came to present, his slide was still empty. The conversation went exactly like this.
Him: Uh I wasn't supposed to do that section.
Me: Um we made them clear from the beginning and I even gave you some prompts to begin, remember?
Him: No…I was supposed to do something else.
Me: Okay…then where is it?
Him: I don't know. Um…I was helping with research.
Me: None of that research came to help us with our slides…
Him: Yeah my computer wasn't working.
Me: *explodes*
And mind you, I gave him my laptop to work on it in class but n-o. I'm not one to judge people's slack but maybe better communicate with your group? I felt bad because everyone was laughing at him and I know I'd feel super embarrassed in that situation but ugh we should've talked it out if he had issues, right? What do you guys think? How did you handle a group project imbalance?
---
Life
My friends and I were talking on Instagram and my friend found these guys' instagrams from years ago. These boys are like the last people you expect to get instagram and our friend group actually talked to them a lot in class when we were younger. (also mind you these friends are living outside of Canada) Like 'the person who takes initiative' I am, I made a group chat with all of us as a reunion and didn't expect a response at all. But they started replying and soon all of us were online at the same time and you guys, my lungs probably collapsed from laughing at some point.
The group chat is still active and we have the weirdest conversations but I'm feeling a little guilty. Now I don't know about my Muslim sisters but I just personally think texting guys is a waste of time and might spark feelings. Wow that sentence was so blunt but I experienced it before and guys will act one way online and another way in real life. And like how I wouldn't meet up with a guy one-on-one (at the moment), I don't want to text guys one-on-one unless it's something necessary. But since it's a group setting with close girl friends, would it be okay? I'm starting to reduce my time on Instagram because boy, if I spent the time reading texts from that group chat on reading Quran, then your girl would be done cover to cover. Just kidding – probabaly not that much. Or is it? Anyways, leave some advice in the comments or any stories you'd like to share.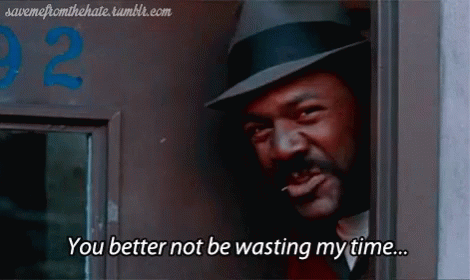 There was this career convention that I was invited to go to and we went around to assigned tables to get to know some fields. It was great talking to experienced people within each field and there was a free buffet too! I ate and talked to the lawyer about her experiences and what it's like. I don't know what I want to do but it's hovering over the law, business or politic fields. There was this Q & A with some very successful people within our city and here is some advice they shared.
Work hard in school
You may not end up where you planned but be open to new ideas
Be resilient – don't give up after one problem
Do what your passion calls you to do
Learn to collaborate and communicate with others – it'll set you up well for the future
There was also this Ramadan sales event where vendors came to sell different things like hijabs, jewellery, food and more! I grabbed so many business cards but ended up buying this very handy underscarf that goes over your chest and a necklace that says Allah in Arabic. Definitely recommend going to events like this if you have any in your city!
There was so. much. food. this. month. I volunteered at this breakfast opening and got to know three new people. One of them looks like one of my best friend's doppelganger like sisss. It was a breakfast potluck and a great way to get to know the community. I'm so excited for this new facility they're opening and there's so many programs and gatherings happening like yes! I also went to a family gathering and my uncle's wife made mansaf YESSSSS.
And guys, I actually read this month. I binged these two over 4 days.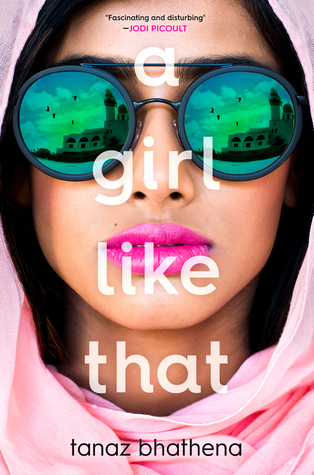 The Agony of Bun O'Keefe: You guysss! This book was so. good. I've never read anything like it before. It's so blunt and told from a child's point of view and oh my God all the violent stuff going on around her I dieddd. Heather Smith did such a good job with characters and character development in this book and it was a very simple but amazing read. Also, if anyone even tries to hurt Busker Boy again, they're going to have to fight me.
A Girl Like That: Ohhhh myyyy goodness. Now when I first saw the cover, I thought, ooh hijab,  Muslim representation right here. But the more I read through the book, the more in shock I was at how terrible everyone in this book is? Like there was not a single practising Muslim and the ones that practised a bit had such a bad attitude. I think it does justice to some of the things that go on in Saudi Arabia and makes everyone familiar with different words and concepts in a new setting but this book did not do typical Muslims justice at. all. I mean from drugging girls to sexually assaulting them to leaving your wife depressed for a second wife, this book really missed what Islam forbids and only made it seem like women were treated unfairly which if you've ever seen a practising Muslim family is not like that at all.
This book made me a little mad but it really connected me with all the characters and omg I actually cried at the end. I never cry over books so that was really weird. It was written really well and was a heavy but effecting read but ugh I just wished Tanaz was surrounded by good people in Saudi. Because although there are people like the ones she mentioned, it isn't that common and if it is, then those people don't actually think about why they follow the religion that they do. Anyways, one girl did a book review on it and it is a little ranty but kind of covers what I'm trying to get at. You can read it here. Overall, amazing amazing amazing writing – I just wish she picked at least one good Muslim to star in the book.
---
April Dreams
My mom had twins. She tried to avoid it by painting her nails but it didn't work out?!
My Christian friend and I went to Popeyes all the time and I had to pray twice on the sidewalk? Apparently a religion's class was going on beside the video department and my old friend was there. K I don't even remember this.
We had groups sorted out by weight which is kind of weird. Ours was in the 'good' section and I was with three pairs of twins and another girl we'll call Sally who's way lighter than I am so I don't get this assortment. Sally didn't eat breakfast because she was insecure about her body and I was like sis what. I remember my close friend getting roasted by this one guy because she wanted to be a lawyer and for some reason he said 'jobs are a character you take on not someone you become' and I have no idea why I remember that.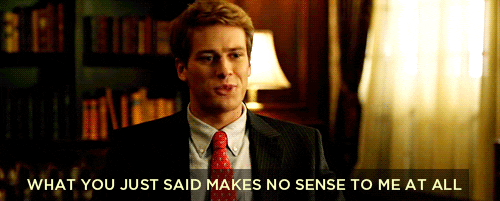 My French teacher pulled out a chocolate basket out of nowhere and I remember I had 54 smarties. My friend got this virtual reality thing where you see celebrities walking by. Adele walked by and then Billie Eilish. And for some reason it didn't really hit me until then that Billie was a singer but in our class. She was also in my gym class like what? I was like hey girl I'm sorry I didn't acknowledge you before I'm just not the type to go crazy over celebrities but I really like your music and she was like aw it's okay thank you so much and then we hugged and talked about her latest album and she wanted to follow me on Instagram (she was following 90 in the dream not 666 haha) but my phone died and the dream ended. 🙂
---
Blogging
Blog Post Of The Month
Optimism Award (created by bayance) I've postponed this for a year but I finally came around to doing it and I can't wait to read everyone's responses.
April's Most Popular Post
Let's Get Real: Homosexuality ft. JadeRainbow was also one of my favs and I'm so happy that everyone who read it was mature and left kind comments.
Blogger Of The Month
Aaah you guys Christina and Camera is such a great blogger I was loving her posts this month! She also has a podcast like yes girl?! Get them achievements!
Most Active Follower
All of you were super active this month and I appreciate every single comment but Tess has been commenting very consistently lately like thank you SO much!! ❤
Mwah to everyone who showed support for April!
---
April Favourites
Favourite Song: Hostage by Billie Eilish is SO GOOD! Like omg so good. I binged a lot of dances to it and the music video is SNFEDBSJI ❤
Favourite Book: The Agony Of Bon O'Keefe
Favourite Youtuber: I'm loving Aaida Azlin this month. I recently discovered her and omg her video called How To Love A Man You Never Met actually killed me. She's amazing – please check her out!
Cravings: This is so hard to explain but there's this certain type of chips that is shaped like a pretzel and it's so light to eat and I think they're corn chips? I'll update you guys next month if I find it. And omg mansaaaaaf.
Hobby: Texting
Omg I am literally done with myself but I recently reunited with old close friends and texting has been taking a lot of my time so I'm definitely going to try reducing it. It was just really fun at first but your sis has to catch herself before she gets addicted.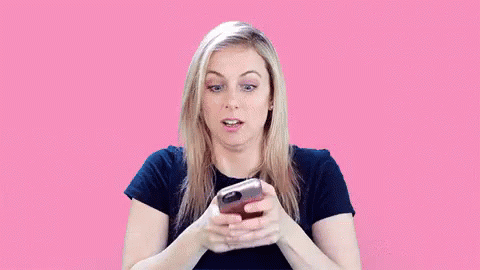 Go-To Outfit: Flannels and blouses!
Fav Day Of The Week: Tuesday & Sunday
Fav Quote:
---
May Goals
But first how did I do in April?
Start New Blogging Series ❌
Get To Know Someone New ✔️
Finish Workout Calendar ✔️
Start Planning A Documentary ✔️
Read At Least ONE Book ✔️
Memorize 5 Pages From Surat Yunus (Jonah) ✔️
Have Fun At Business Ceremony ✔️
Finish English Project Without Dying ✔️
Drink 2 Water Bottles a Day ❌
7/9 let's gooo. I'll start the blogging series for sure this month and water – we'll just go with the river flow. Get it? Yeah let's move onto May Goals.
Actually Start New Blogging Series
Submit A Video to A Video Contest 
Finish One Ramadan 30 Day Challenge
Get To Know Someone New
Get Involved In Community Gatherings
Finish Surat Yunus (chapter Jonah)
Have A Great Birthday
---
Anddd that's all for today.
How's school?
How's life?
April dreams?
How's blogging?
April favs?
May goals?
Ever read 'a girl like that'? What did you think of it?
Your take on texting people from the opposite gender? (is it better to leave it face to face)
How do you handle group projects when someone slacks behind?
Tell me everythingggg. I'll see you all in my next post.
Bayyy  💞