Hey girl hey. And boy.
It has been a quick minute. How is everyone's summer going?? I think I wrote a quick post before heading off to a field trip after exams and that was all you heard from me. But I'm backkk! I have a lot of spare time this summer because I don't have summer school or a summer job so I definitely want to utilize my time with blogging, reading and a lot of knowledge seeking (that rhymed and I request a music award). So I hope I'm much more active on the blogosphere from now on. Anyways, June was definitely a fast month so as usual, if you haven't seen my last wrapper, click here. Skim through to what interests you and let's get starteddd.
---
School
This month definitely improved in terms of not sleeping in but I did end up getting a detention. 🙂 That was super fun because no one was in the detention room and it was locked so I thought I got off the hook but they called me in through the office the next day and I had to run around like a squirrel trying to figure out where to go. By the time I sat down, the bell rang so I got into semi trouble this month.
I started a project at the beginning of this month called Clear Conceptions. I wanted to test it at my school before leaving but the girls that I misjudged or had conceptions about were not vibing with me at all so I was left with a bunch of straight forward answers. The project is basically 12 deep questions that will allow me to get to know someone and clear the air if I misjudged someone without getting to know them first. But it worked out well with new people so that was fun. I'll try to be consistent with it next year and tell you how it goes.
We had our last meeting in this consistent club for immigrants and multiculturalism. We ate and I asked the questions I did above with them. I felt so at ease with everyone and still can't figure out why I'm really confident around some groups and completely shut down by others. I'm blaming it on psychology.
We had two math exams; one from the government and one from the teacher. I kept overthinking things but I think I did okay on the government one and omg I got such good vibes from the actual math exam. I was at so much ease and ate my fruit salad without even noticing the time going by. I was really focused too which was really great and yeah, that was probably my best exam in terms of me not turning insane half way through. But report cards will go up in two days so I'll update you then!
We had a surprise beep test and CPR quiz before our fitness exam. And omg you guys I was so unprepareddd. I managed to get a 5.1 which is 1 fat level above March so I'm glad but for some reason our teacher decided to leave it up to us to count our heart rate which obviously isn't accurate so I ended up getting a low heart rate. Which doesn't make any sense because I was clearly on the verge of death but okay. We also had a CPR quiz and your sis got a very bad mark because I barely revised. I literally put true for ;a heart attack is when blood stops going to your brain'. And the way I was confident with my answer. fdbdhufrfndurhdjiej – ah well.
My other exams went pretty well too EXCEPT English because you know how much I suck at analyzing Romeo and Juliet on spot (we watched the movie only and Romeo was literally eating her wth). Now don't get me wrong, I love writing. But when it's a writing exam and I have two hours to complete it, I completely lose all brain cells. I feel like my essay wasn't good enough and not that detailed so I'm definitely expecting a 10% drop in my mark. 🙂 I'll try to be optimistic but ughhhh English!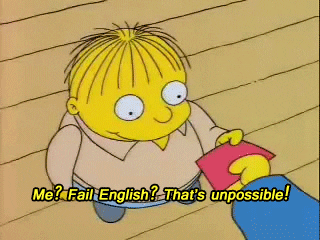 ---
Life
I had face painting volunteering at this summer event and I literally did not have any experience at all. I still managed to paint kid's faces and I sort of ditched the 8 images our instructor gave us. So I literally had kids come up to me persistent on a cow or Pikachu and my face painting partner was shaking her head at me the whole time. Hehehe as long as we make the kids happy, right?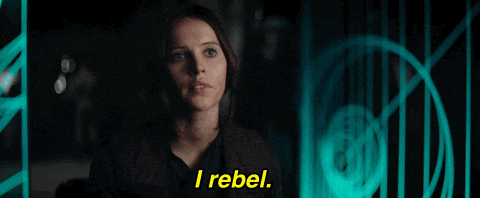 I went to a theme park with our MSA (muslim student assoc.) and boy was it funnn. Now I'm not going to mention exactly where because anonymous locations, remember? But if you know Canada, you might be able to figure it out. Anyways, I came with a friend from my new school next year but I sat with new people there and back. I was also suddenly given bus supervision duty like whaaat literally no one knows me but okay. Everyone respected me when I had to sort things out like and I oop- thanks guys. The people on the bus felt like friends even though I barely knew them. The rides there were so fun aah. I couldn't go on the fastest one because the LIIINE but the underrated ones were super fun too. The second fastest one literally snatched my hijab lool but I was wearing a closed off black piece under it so phew. I made two new friends and it taught me that people aren't as intimating as you think and that behind everyone is a unique story. I got two souvenirs and omg when I came back home, a friend of my parents came over and turns out her daughters were of the people I met coincidentally on the bus like wow small world. I think I should stop rambling but it was a really memorable trip and y'all better like rollercoasters or else (*cough*Raya*cough*)
My sister had a bunch of school events I went to. Of them, was an Eid festival/potluck for Muslims to talk and celebrate. The food there was really good but right before, the woman running the event asked me to help out. And I was like sure I'd love to but omg she placed me to run the kid's room like oh hell nahhh. Me + a group of kids = disaster. I literally lost so many brain cells because the kids were not listening at. all. I tried to gather them in a circle and then one kid would be like booooring and then they'd go back to destruction like SIS. Keep in mind this was a classroom so this one guy was overwatering plants, some other guy grabbed a long piece of tape and spinned it over his head like cowboys and this one guy was trying to rock-climb the cubbies. Aaaaah! Now my siblings look like angels compared to that so I guess I formed a new sense of gratitude but dangggg arabs are so energetic.
I went to help with my sister's field trip and omg the amount of times the adults would mispronounce my nameeee. Now I can't give you examples but I promise my name isn't that hard. The field trip was fun though and it gave me primary school vibes. Miss those days. That day, I also went to a friend's birthday party and let's just say I probably gained 200 kg after that. 🙂
Movies
I actually watched a lot this month.
5th Wave – I rewatched this one with my sister and omg Evan is so much better than Ben but my friends refuse to look past their looks. Definitely a must-watch though!
Mrs. Doubtfire – This is an old one that I watched with my sister but omg it actually turned out to be really good. It was a funny comedy but it was also sad at times and gives you a sense of divorce's impact on families. I loved how they ended it off with a realistic closure and came to terms with their situation instead of creating a sappy ending where they get back together. It's a very cute movie but also touches on important topics.
Breadwinner – I read this in 6th grade and didn't watch the full thing because the CD stopped working but it gave me so much insight on this issue. It got me enraged too because beating women and locking innocent people in jail is not Islam at all. Women are allowed to leave the house and aren't obligated to cover their face so I have no idea why the Taliban's perception is distorted. We must always stand against opression, even if it means standing against your own neighbours or Muslim countries that are enforcing such unneeded violence.
Thinning 2 – Boyyyy was this intense. Especially towards the end. My brother got Youtube Red so I watched it while folding clothes and nearly lost my heart. Too much action and fighting but I'm glad the president got exposed. I would have no idea what to do in the protagonist's position. I'd enter a top secret room and the second I hear footsteps, I'll oop myself out of there. Aint nobody got time for hiding and dealing with that stress but this was a good movie.
Aladdin – Omg I literally forgot I watched it this month! I watched Aladdin in cinemas and it was SO freaking good. I wasn't expecting much (I didn't even watch the cartoon – I'm getting sued) and it definitely went beyond expectation. The music, dancing and the dialogue was so good. Will Smith was goals as a genie and Aladdinnnn. Okay I'll stop fangirling like a 5 year old but go watch it!
Books
Guys clap for me – I readdd.
The Art of Getting Stared At – Okay so this book actually had a nice plot but the style of writing was too 'omg I'm a teenager' for me. I really loved Isaac and Sloane's friend but Sloane herself had no character developement and every time I think she's improving, she goes back to her old self again. I really liked her stepmom and the theme of how our judgements aren't always accurate. I also learned a lot more about alopecia. Overall, it was a good book – just not the best style or voice.
Words We Don't Say – This one was such a weird and unique one like I haven't read anything like this. The chapter names are the first couple of words in the sentence and I found the writing style so unique. It's like I was really in this person's head and it was too uncomfortable at times. It felt like it was written by a second grader but in an effective way, you know? At first, it was all mysterious but things escalated in a pretty boring way that I found myself skimming a lot. This guy's perception of God is also very emphasized and his teacher is like 'some Muslim countries banned peppa pig because pigs are insulting to Allah'. Like pardon me? It's not offensive lool – we just can't eat it. Just like how I can't eat lions or flamingoes you know? Do people even eat flamingoes? Anyways, the thoughts were all over the place and it wasn't really going anywhere but I saw some character development which I loved and the message with veterans in this book was a powerful one!
---
Dreams 
I had to pick a husband (sis I'm too young) and had a huge fight with my mom
This dog kept barking at me and its eyes turned red every time it looks at me. (I promise I'm not the devil)
My phone exploded. Like full on exploded. Like it melted in my hand and when I set it on the table, it exploded like that pie in spongebob.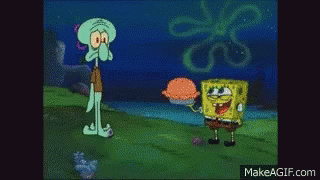 My cousins came to the mosque unexpectedly and they're supposed to be on the other side of the world.
There was a literal bat in my house. And my brother picked it up with a kleenex. A KLEENEX.
There has been debates on whether or not therapists should be robots to remove the distress other people's problems can cause on psychologists. I disagreed with that idea because humans look for connection in other humans and a robot would just make you feel like you're talking to a wall. But no one listened to me and I woke up so I think they went ahead and hired robots to be psychologists. Hello 2019.
---
Blogging
Blog Post Of The Month
A Day in My Life (ramadan edition) ft. hiddenzzz
Most Popular Post
Baby Names I LOVE #1 (arabic edition)
I loved writing this one too!!
Blogger Of The Month
Now I haven't discovered any new blogs this month because of how lazy I am but I wanted to turn the spotlight to a good friend of mine who just started her blog. Her blog name is so confusing but the shortcut is Muz'sBog. Her first blog post is called HTTYD franchise and story arc (1/3) and I'm going to bug her to post more this summer so definitely be on the lookout!
Most Active Follower
Pananaw has been so supportive this month and I still managed to not go on a binge?? Get Bayance a therapist. Big thank you to Jo for always commenting and being incredibly hilarious. Check her renovated blog out!!
I can't thank you all enough for sticking around and reading my posts. Thank you!!!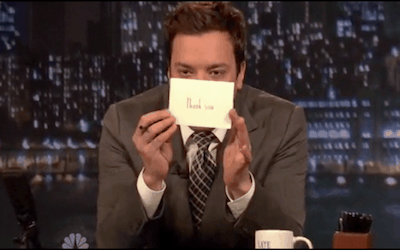 ---
June Favourites
Favourite Song: Silence by Marshmello & You Came To Me by Sami Yusuf
Favourite Movie: ALADDIN
Favourite Book: Both are tied!
Favourite Youtuber: UnjadedJade is literally such a great youtuber and I love her sit down videos. A lot of her videos are about studying, academics and travel but I liked watching some of her videos this month.
Cravings: Feta Cheese Sandwich and Lindor
I've been making lots of feta cheese sandwiches this month for breakfast and had a full on addiction for the first two weeks. And let's not talk about the lindor my parents brought home for Eid.
Hobby: Video editing – I made an exam vlog and that was fun. Okay guys no need to laugh at my hobbies, I'll work on something more interesting in July.
Fav Day of the Week: Thursday
Fav Quote: "Strong people stand up for themselves. Stronger people stand up for others."
---
July Goals
But first, let's see how we did.
Read two books ✔️
Finish 7 workout videos ✔️
Get to know someone new ✔️
Try not to fail face painting (volunteer thing) ✔️
Revise 2 chapters ✔️
Do well in exams (idkkk but most went well) ✔️
Make cards for teachers ✔️
Read 10 posts on the blogosphere (cmon girlll) ✔️
Have a great summerrr! ✔️
9/9 OMG GUYSSSSS WE DID IT!!! OUR FIRST PERFECT!
Read a non-fiction book 
Run twice a week
Get to know two new people
Revise 5 chapters 
Write a breakdown of 5 chapters
Finish level 6 on Duolingo 
Discover 10 new bloggers
Have fun on that business trip!
Can we do ittt?
---
Anddd that's all for today.
How's school?
How's life?
June dreams?
How's blogging?
June favs?
July goals?
Last time you talked to someone new?
Last encounter with a group of kids
How did exams go?
I'll see you in my next post.
Bayyy. 💕