Hey girl hey. And boy.
BROS I DID NOT REALIZE HOW LONG IT'S BEEN SINCE MY LAST SPAM POST! Like it literally feels like I wrote one last month but lo and behold, 5 months seems to be the case. I recently opened my dashboard and there was 172 new spam comments so this should be fun. 😂 Oh and Aditi's revenge comment on my first post was also lost in that mix so I don't know what WordPress had for breakfast. Aah and so was Amber's! And Ryry! YO WordPress is really on something. 😂 But nonetheless, I'm glad that there's a spam filter because some of these are SO repetitive and you'll see one soon that came up AT LEAST 40 times. Now without further ado, let's get starteddd.
---
Kind
Here is me crying over these all being fake but let's get it over with because I know these aren't the most fun to read from your perspective (psst..just imagine they're for you)
*Spot on with this write-up, I truly think this website needs much more consideration. I?ll probably be again to read much more, thanks for that info.
Aww thank you! Also question marks instead of apostrophes seem like a great idea.
Hey! I know this is somewhat off-tоpic but I had to ask. Doеs buildin a well-established website like yours require a massive amount work? I'm complеtely new to wrfiting a bloɡ but I do write in my diiary everyday. I'd like to start a blog sο I cаn share my experience and views online. Please let me кnow if you have any recommendations օr tipps for new aspiring bⅼog owners.
Okay this bot earned my respect because they actually acknowledge that they're off topic so thank you. A WELL ESTABLISHED WEBSITE LIKE MINE? Do you guys see this sophisticated language. He must have a pHD in grammar and-
Wrfiting? Diiary? Tipps?
This grammar isn't shakespeare, this grammar is my english exam essay about shakespeare.
Anyways, I have diaries too and you should definitely start blogging! Like honestly just go for it. Design your blog and start posting things you can talk about. I have a blogging tips post that I wrote one month after blogging but even close to two years later, I still haven't changed my mind about those tips!!
Epic!
Merci!
Good site you've got here.. It's hard to find quality writing like yours these days. I seriously appreciate people like you! Take care!!|
Whaaaa? Thank youuu!
Aw, this was a really good post. Finding the time and actual effort
to produce a good article… but what can I say… I procrastinate a whole lot and never manage to get nearly anything done.
This is me every time I read posts like how do y'all manage your time so well?? I haven't posted in agesss.
An impressive share! I have just forwarded this onto a co-worker who was doing a little research on this. And he actually bought me breakfast due to the fact that I stumbled upon it for him… lol. So let me reword this…. Thank YOU for the meal!! But yeah, thanx for spending time to talk about this subject here on your site.
Research on my awesome blogger award? Why thank you. And EXCUSE ME HE SHOULD'VE SHIPPED ME THE MEALLLL I'M TRIGGERED! 😭 But ugh you're welcome and thank you so much!! ❤
Hi, I'am DJ Vantera and I share everywhere your incredible work! I am N 1 of your fans 
WASSUP DJ!! Thank you soooo much wthhh ❤ I love your DJ works *shh I don't know her but roll with it*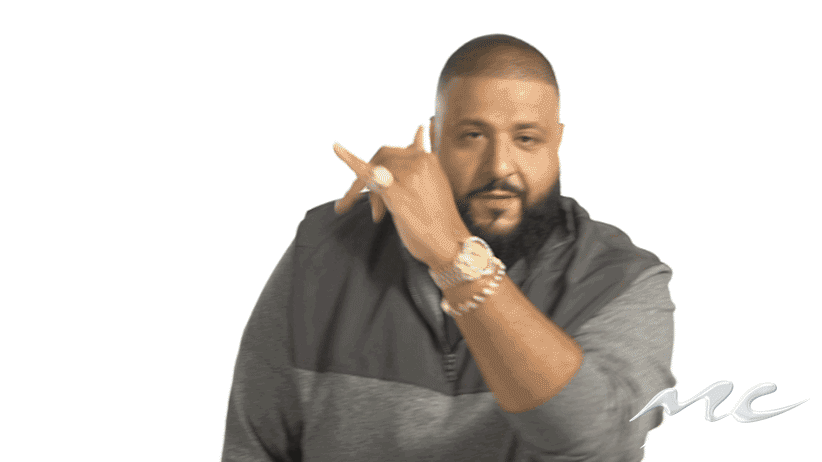 You post very good information thanks! 
The reason I share this plain one is because it comes from this dude called snapchat porn and I do not want to associate with that but thank you!
Howdy! This article couldn't be written much better!
Going through this article reminds me of my previous roommate!
This is a good thing, right? Thank youuu! ❤
---
Christianity
Okay now I wouldn't have really payed much attention to this if it hasn't been commented over 40 times. Like chilllll. It was so long but I'll react to some interesting parts of it.
Hey, how's it going?
I want to pass along some very important news that everyone needs to hear!
Alrightie let's hear it.
In December of 2017, Donald Trump made history by recognizing Jerusalem as the capital of Israel. Why is this big news? Because by this the Jewish people of Israel are now able to press forward in bringing about the Third Temple prophesied in the Bible.
Ouch now I'm actually from Palestine and Jerusalem was a holy site for Muslims, Jews and Christians. But Muslims believe in all the prophets anyways so it's especially holy, you know? Even when the land was taken in such a vulgar manner, Jerusalem was still split in half because they respected that it was the Muslim's third holiest site. But the fact that they handed it to Israel just like that still boils my blood. On a lighter note, I searched up the Third Temple and I ooped because it's one of the signs of the end times in the Bible.
We all know God exists. Why? Because without Him, we couldn't prove anything at all. Do we live our lives as if we cannot know anything? No. So why is God necessary? In order to know anything for certain, you would have to know everything, or have revelation from somebody who does. Who is capable of knowing everything? God. So to know anything, you would have to be God, or know God.
Ooh I'm getting chapter 96 vibes. I mean I already believe in God so this is common knowledge but I don't think that's the best way you could explain it to an atheist. Interesting though.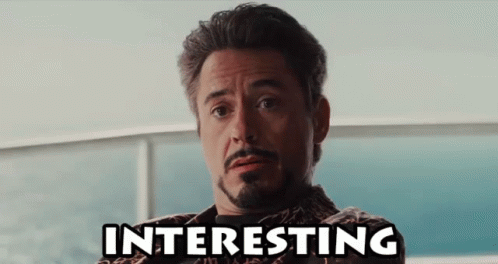 The Bible stood alone by concurring with the big bang saying, "In the beginning God created the heaven and the earth" (Genesis 1:1); and says our universe is expanding, thousands of years before scientists discovered these things.
Ooh okay I see you with the Isaiah 40:22 verse. 51:47 in the Quran mentions the same thing and there are parts of the Bible that are still true so I don't understand this spammm.
Follow and obey Jesus, for He is the way, the truth, and the life!
I would follow Jesus, but I wouldn't obey him. When people used to worship idols, they were generally sculptures made after good people. So I feel like obeying a human is equivalent to idolatry and Jesus has never claimed he was a God in the Bible. I was actually looking through Christian history a few weeks ago and I feel like every Christian should be aware of things like the Nicene Creed, Arianism and Pauline Christianity. The closest thing Muslims compare to are the Jewish Christians which were the first followers of Jesus. Over the years, people split ways and there was different theologies going on. Also for new readers, I wrote a post called The Story of Jesus in Islam last December if you wanted to read it.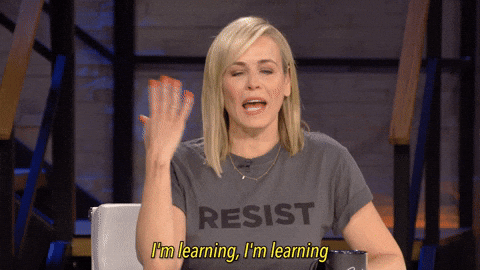 Wow I'm going to get sued at this point because I know a lot of you are Christians but bro we're still besties and although our beliefs are different, I respect you. Someone better make a post called Islam through a Christian's Eyes or something like that because I feel like I'm always shoving content in everyone's face (it was one post but still). ALSO, can someone tell spam to send me paragraphs on all the different religions next time because your sis is not educated on Judaism, Buddism..etc. and I seriously don't want to fall into a Google search spiral. Okay this post is getting too serious too fast, we're going to end this off on a light note featuring some very salty bots.
Roasts
This seems like the other page I was looking at by past life regressionists
Guys I thought I was original but nooo. 😭 Give me this person's link, we can be twins. And the fact that this person is called 'past life' probably means I appeared in his past life. I don't believe in past lives but STILL. Also, what's regressionists? One who advocates a policy of regression or of returning to former conditions. Bruh is that another word for conservative? Does this dude want to return to his past life? Confusionnn.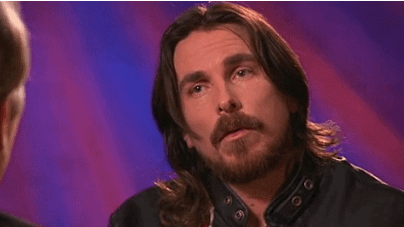 Thanks for your posting. My spouse and i have always seen that almost all people are desperate to lose weight when they wish to appear slim as well as attractive.
ARE YOU TRYING TO HINT SOMETHING?? Desperate to lose weight? Pfft…*puts away diet books*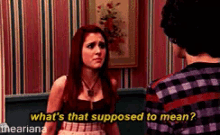 The very next time I read a blog, I hope that it does not fail me as much as this one. After all, I know it was my choice to read through, nonetheless I actually thought you would have something helpful to talk about. All I hear is a bunch of crying about something that you can fix if you weren't too busy seeking attention.
Oh my God you guys I'm genuinely hurt. Okay NATHANAEL I see how it is. Now I'd understand if this was on a rant post but NO it was on welcome to my blog. 😭😭 What do you mean my welcome post wasn't helpfullll? I didn't even put a crying emoji in that post.
Wait.. lemme check.
Bruh that was the phase where I thought using laughing emojis would tell all the adults that I'm an immature teen which is tooootally not the case. Guys I just feel so hurt by this that I need more nice comments. Now I'm actually complaining and seeking validation from bots oops.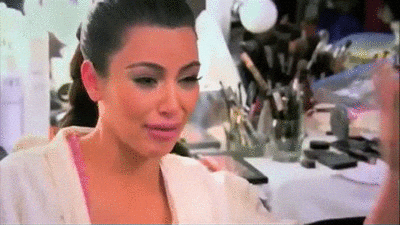 Nice #2
I was pretty pleased to uncover this site. I want to to thank you for ones time just for this wonderful read!! I definitely loved every little bit of it and i also have you saved to fav to see new stuff on your blog.
Did you hear that guys? SAVED TO FAV. I'm a queen, I know. Oh wait…bots don't have a personal preference. 😭😭 Jk jk some of these aren't actually bots but thank you if you aren't!
Great site. Plenty of helpful info here. I'm sending it to a few pals ans also sharing in delicious. And of course, thank you for your effort!
WOOHOO I'M DELICIOUS…wait if you aren't talking about my potato form, I'm going to have to direct you to the police station for pedophilic comments on a minor. Much appreciated.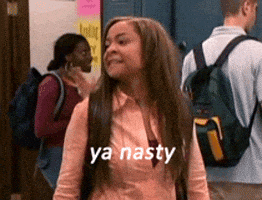 This design is steller! You obviously know how to keep a reader entertained. Between your wit and your videos, I was almost moved to start my own blog (well, almost…HaHa!) Excellent job. I really loved what you had to say, and more than that, how you presented it. Too cool!
Hold up, what does steller mean? Google tells me it's related to stars and means outstanding in an informal manner. WE LOVE AN INFORMAL BOT! ❤ Thank you thank you this is so sweet!
Hold on….
Videos?
I DON'T MAKE VIDEOS 😭
Guys this makes me feel like a boyfriend called me Stacey on my wedding day instead of Bayance. Like really, Pixy bot? Did you really have to mess up the facts? But the rest of this is so nice so you're off the hook.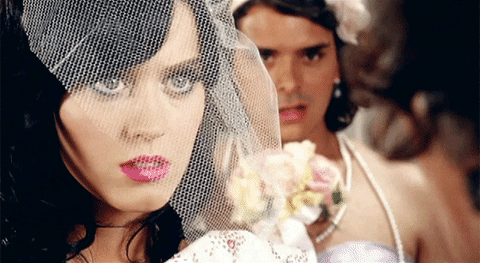 ---
Anddd that's all for today. Overall, I'm surprised. I've been treated like a queen, then like a peasant and then attended a Christian ted talk. It was pretty good this time.
What are your spam comments like?
Which one was your favourite?
I'll see you all in my next post.
Bayyy. 💞