Hey girl hey. And boy.
This is probably the most important and the longest post I'm ever going to make. I've been procrastinating to make this post for a solid 4 months. It took me being a little scared of airplanes and a tornado warning this morning to make me go 'okay I'm going to die or something let's get this baby doneee'. A few months ago, I made a post called Let's Get Real: Islamophobia (+ *Leave Questions For A Future Post*) and this is that future post. I hope that with this post, you get a better understanding of Islam especially because of the bad representation of Islam in the media for the past couple years. This is a really long post. And by long, I'm saying:
8000 words
20 pages on a google doc
40 pages of a book
52 questions and 52 answers
So by long, I'm saying the longest blog post ever made. So to make it easier, I sorted the questions out into categories.
Fundamentals of Islam (12) *
Food Restrictions (3)
Sin (3)
Marriage (2)
Abortion (2)
Women (4)
Arabic (2)
Quran (5)
Tradition (10)
Struggles + Experiences (4)
Christianity (4)
Death (1) *
If you're really in a rush, just read the first two of fundamentals and the last one on death. If you have time, check out fundamentals, women, struggles + experiences and death. And if you're really up for the challenge, do all of itttt. But skim through to the topics that interest you and here goes the longest blog post in the history of Bayance history. Yes, that sentence made sense. AND OH DISCLAIMERS:
This is a serious topic but y'all knew I had to put in a Bayance taste in a couple of them. Because who wants to read 'hello. god is one. he is the one true god. submit to him. this is a sin. do this. do that. thanks. bye.' so if you see me dropping in a few jokes, it's just my personality but there's definitely questions I'm serious about.
I am not a scholar but I answered these to the best of my ability and I don't think Islam is limited for scholars to understand. These questions were great and things I had a some sort of knowledge of but definitely correct me if I'm wrong.
Some of us may not believe the same things but I respect you and I hope you still stick around for other posts and I hope you learn something from this one.
Okay enough rambling and let's get right into it!
---
Fundamentals of Islam
What is being a Muslim in one sentence?
To submit your will to the will of the creator, worship Him alone and do good in the world.
I get this might be quite hard to sum up, but what would you say the main message of Islam is?
I'd say the main message is to turn back to the one who created you and take Him as your only God. And to obey His teachings in the Quran and prophet Muhammad's teachings. It's also doing good in the world and treating everyone with respect and justice including yourself. Worship + seeking help and mercy from God is the essence of that relationship. And worship + doing good in the world are the two reasons we were created.
Do all Muslims pray five times a day?
Not everyone but a healthy amount do. Especially from the older generations because they didn't have as much distractions. I've grown around a family who did and naturally did it as well but I remember when it became mandatory (eg. puberty), I was so aware of the deeds that would be written from that day on and had this whole plan of how I was going to be so perfect and take it so slow in prayer and never sin. That didn't go too well obviously but even at times when I didn't focus while praying or felt lazy, I still did it because it's a pillar and without it, everything falls apart. But that said, praying isn't about just facing a direction and repeating mechanical movements, it's reminding yourself of the final destination and the foundations of Abraham. It's basically fuel for your soul in this life journey and no matter where you are, you'll always have that to hold your ground and stabilize you in life. The reason I'm going on a trance is to let the Muslims who don't pray 5 times a day that it's okay to take baby steps and that you should definitely talk to people about improving and more importantly ask God to give you strength and the will to improve. It didn't take until this Ramadan to actually know what I was saying in each rakat and what exactly prayer meant. Also, some Muslims feel like they have to be perfect to pray five times a day and that is just so far from the truth. Aah I'm talking too much but yeah some from the younger generations struggle with the 5 but just remember that it was initially going to be 50 so remembering that helps me be grateful for the ease of 4 minutes every few hours instead of prayer every 20 minutes haha. Plus, if we can spend so much time on social media talking to friends, can we not take a few minutes to communicate with the one who created us and our friends? Just some thoughts that help motivate me sometimes – sorry guys, I'm sure you didn't want this lecture lol!
It always seems like the only Muslims you hear about are very, VERY observant – are there less-observant Muslims, like there are more "casual" Jews and Christians?
I mean, here's the thing. Islam came with strict guidelines to straighten you in this life. Everything that is impermissible is made that way because it's bad for us humans. And whether that's a physical thing like not eating pork or a moral thing like not stealing or a spiritual thing like not skipping prayers, it's for the best. And there's obviously a difference between extremism and following the religion but everyone tries the best they can because life isn't that long so it's not worth forgetting what you're here for and falling into a spiral of sin. But yeah, there's definitely some who don't care or some who show it on the outside and don't actually believe it on the inside. But nonetheless, everyone's on their own and we should just focus on ourselves and our improvements.
Can you please share a more deeper details about how Muslims worship Allah? I'd like to know more about the Five Pillars!
Ooh okay. So basically there are five pillars to Islam and all Muslims should practise these and they are:
Shahadah (declaration that there is no God but God (Allah) and that Muhammad was his final messenger) – basically the essence of the religion and something that we need to internalize.
Prayers
Zakat (2.5% of your salary goes to charity)
Fasting during Ramadan
Hajj/Pilgrimage to Mecca at least once in a lifetime.
_____________________________________
Shahada
So basically shahadah is a verbal but also inner deceleration not worshipping other Gods besides Allah. Some people get thrown off by the Arabic name for God but this is basically the same God who sent messengers like David, Moses, Jesus..etc. (I know Muslims and Christians have the difference with Jesus but in a nutshell, we don't believe he's God). But a lot of the religions that are present today came from different messengers and Islam is the last of them, confirming but clarifying what came before it.
And it was not [possible] for this Qur'an to be produced by other than Allah, but [it is] a confirmation of what was before it and a detailed explanation of the [former] Scripture, about which there is no doubt, from the Lord of the worlds. – 10:37 Quran 
(verses sound so much better in their original language but this gets the idea across)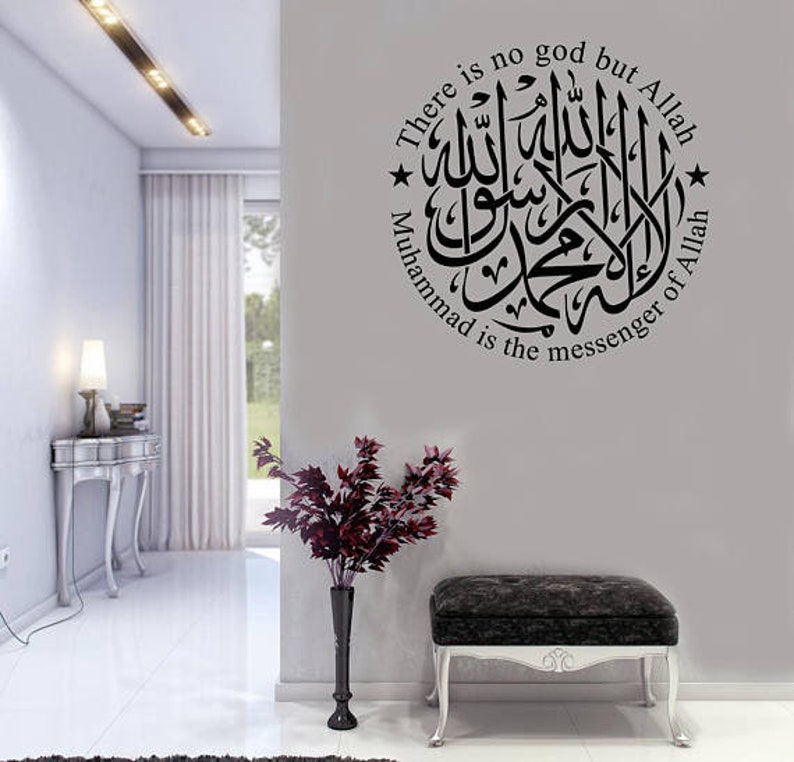 Prayer
Prayers can be confusing to learn at first but it becomes like the back of your hand after a while. I'm not sure how Jews pray but I know Christians sing worship songs and make what we call duaa. I just searched up Jewish prayer and yo it's actually pretty similar I'll link it here. I was thinking of breaking it down myself but I found a much better step by step guide online.
Make sure your body and place of prayer are clean. Perform

ablutions

if necessary to cleanse yourself of dirt and impurities. Form a mental intention to perform your obligatory prayer with sincerity and devotion. 

While standing, raise your hands up in the air and say "Allahu Akbar" (God is Greatest).

While still standing, fold your hands over the chest and recite the first chapter of the Quran in Arabic. Then you can recite any other verses of the Quran that speak to you.

Raise your hands up again and say "Allahu Akbar" once more. Bow, then recite three times, "Subhana rabbiyal adheem" (Glory be to my Lord Almighty).

Rise to a standing position while reciting "Sam'i Allahu liman hamidah, Rabbana wa lakal hamd" (God hears those who call upon Him; Our Lord, praise be to You).

Raise your hands up, saying "Allahu Akbar" once more. Prostrate yourself on the ground, reciting three times "Subhana Rabbiyal A'ala" (Glory be to my Lord, the Most High).

Rise to a sitting position and recite "Allahu Akbar." Prostrate yourself again in the same manner.

Rise to a standing position and say"Allahu Akbar. This concludes one

rak'a

(cycle or unit of prayer). Begin again from Step 3 for the second

rak'a

.

After two complete

rak'as

(steps 1 to 8), remain sitting after the prostration and recite the first part of the Tashahhud in Arabic.

If the prayer is to be longer than these two

rak'as

, you now stand up and begin again to complete the prayer, sitting again after all

rak'as

have been completed.

Recite the second part of the Tashahhud in Arabic.

Turn to the right and say "Assalamu alaikum wa rahmatullah" (Peace be upon you and God's blessings).

Turn to the left and repeat the greeting. This concludes the formal prayer.
Oh and these need to be done at specific time frames.
Dawn Prayer – between dawn and sunrise

Noon prayer – between when the sun is at its highest to when the shadow of a stick is as long as the stick itself (or any object)

Asr prayer – between when noon ends to when the sun sets, although it's prefered to be done before the sun turns orange.

Maghrib prayer – between sunset and complete sunset (it's pretty short – usually an hour or so)

Isha prayer – all night until dawn
And a local mosque will have timings posted because it differs by location.
Zakat
This one is a little straight forward but if you can afford it, 2.5% of your salary is mandatory to go to charity and the needy. It looks small but if everyone did this, imagine how much better the world would be.
Fasting
Abstaining from drinking and eating from dawn to sunset during Ramadan. Exceptions include the sick, disabled who can't, a pregnant woman whose scared for herself or her child, a woman who just delivered and a woman on her period. Days should be made up before the next Ramadan though. I wrote a post about a day in my life here.
Hajj
Pilgrimage once in a lifetime if a Muslim can afford it. This takes place in Mecca around the Kaaba. The people who followed Abraham used to do it as well but over the years, pagans started placing idols next to the Kaaba so Islam came to restore the original purpose. A common misconception is that Allah lives in the Kaaba or something and although all mosques and places of worship are homes of God, He doesn't occupy any of them obviously. We recognize that it's a building made of rocks but we face it when we pray and do pilgrimage around it because it symbolizes the foundations of Islam which is the belief in one God.
___________________________________________
And, do all Muslims still practice the Five Pillars?
Yes, most do. You can't be a Muslim without the first one so that's checked off. Some Muslims don't pray all 5 prayers like I mentioned, some Muslims don't fast out of a will not to but some can't due to physical reasons and the same goes to Zakat and Pilgrimage for those who can't financially afford it.
What does being a Muslim mean in your everyday life? What do you do differently on a day-to-day basis that's different to other people/faiths?
Ooh deep. There's definitely some differences like the way I dress, the way and times I pray (no one else has to leave class to pray Duhr in the winter haha) and obviously abstaining from things like sex, drinking, gossip etc. Other than that, we might deal with anger differently, we might greet people differently but we're still human and we still joke, watch TV, take showers and your basic every day things. It's not like we're stuck in a room worshipping God all day. Extremism like that is actually forbidden and balance is such a key factor in Islam.

Are there different types of Muslims? I've heard before that there are two types, but idk if that's true???
The most common are sunni but there's minority groups like shia and sufi. Now all Muslims believe in the 6 pillars of faith (Allah, angels, prophets, books, day of judgement and fate) and all have the 5 pillars of Islam obligatory with exceptions of certain people. But when it comes to the prophet's life and his teachings, some scholars have differed and that's where you get different sectors and rulings for very specific things. There's 4 schools within Sunni and with Shia, they perform the prayers a tiny bit differently and actually group them together which is against what the prophet used to do. And they also have bad perceptions of the companions of the prophet but at the end of the day, both read the Quran and most things are common. It's just the smaller details.
Is it an important part of your religion to try to convert others to Islam?
It definitely might seem like that with some people but the Quran actually says that there isn't any compulsion in religion.
There shall be no compulsion in [acceptance of] the religion. The right course has become clear from the wrong. So whoever disbelieves in false Gods and believes in Allah has grasped the most trustworthy handhold without flaws. And Allah is Hearing and Knowing. – 2:256
You cannot force anyone to turn to Islam because at the end of the day, everyone has free will and it is not your right to force them otherwise. God is the only one who can truly guide a heart to Islam but it's definitely important to deliver the message of Islam to whoever doesn't know. The Quran could have been a top secret book with the answers to what happens after we die and why we're here but it's accessible to everyone and if people don't know of that access, then we shouldn't hide it from them. It's everyone's right to know and whatever you do with that information – whether you believe or not, is no other human's business.
O my son, establish prayer, enjoin what is right, forbid what is wrong, and be patient over what befalls you. Indeed, [all] that is of the matters [requiring] determination. – 31:17 (luqman was a wise man and he says this to his son)
We can only discourage people from engaging in wrong actions and if they are aware of it and choose to deny it, then you did your part and that's that.
Do you guys do something symbolic to signify your faith? Ie. Christians get baptized and take part in communion.
For Muslims, it's a verbal declaration of two lines and then living up to it. Anyone can make the verbal declaration but it would be empty without action.
What are the most commonly asked questions for Muslims?
So uhhh do you shower with that? [to hijabis]
Not even water?
How do you live without bacon though?
A lot of the ones I get have to do with the hijab which is disappointing because I want deep ones like theeese. Like one guy even asked me 'so can I see like one hair?' Smh.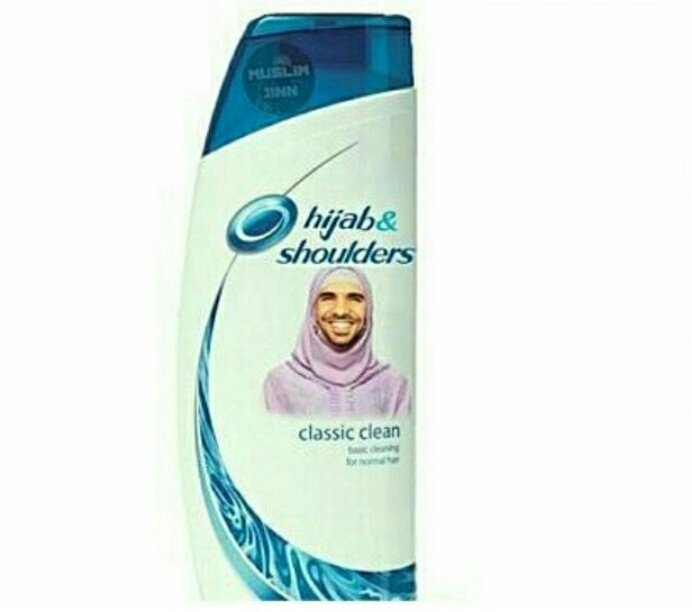 ---
Food Restrictions
dO yOU hAVE aS hARD a tIME fINDING fOOD aCCEPTABLE fOR eATING aS i dO?
This is coming from a Jew and yesss I never realized how many things contained gelatin and pork until I came to Canada. Now if it was only the gummies and marshmallows, I would've been fine but no, apparently Doritos and Cheetos have enzymes now too? (Canada doesn't include the enzymes tho so I'm confused??) And all the meat in fast food restaurants isn't slaughtered the halal way so yeah but there are alternatives and it isn't too hard haha.
P.S. Bulk barrel has halal gummy options and I'm happy.
Are Muslims vegetarian? Or can you only eat certain types of meat? I've heard some different things but nothing was ever clear.
We can eat meat but it has to be halal. It has to be slaughtered in the name of God and in a specific way. Some butchers do it very violently you'd be surprised. The confusion arises because of factories in our world now but I just stay on the safe side and get anything marked with halal haha. Oh and no pork.
What food restrictions do you have?
No pork, no alcohol, no dead meat, no animals with claws and no meat that hasn't been butchered in the name of God.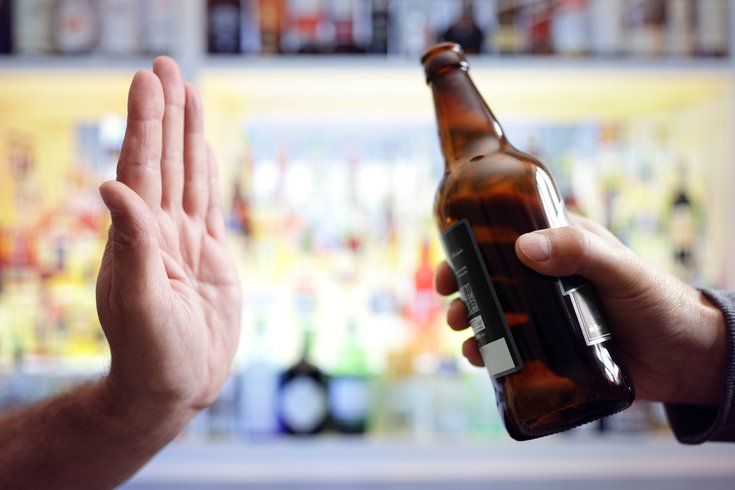 ---
Sin
What does the Qu'ran and Muslims say on witchcraft? (pretty much what i'm asking is if muslims do harry potter and crap lol)
Looool it's forbidden haha. Black magic and witchcraft exists and when you mess with things that God tells you not to mess with, it's not going to end too well. We actually seek refuge from spells and witchcraft being casted on us which as far as I know, I don't have any witches or magicians eyeing me but you never know.
What like a big no-no for Muslims? ie. taking off the hijab.
These questions are so interesting like yes guys. I'd say there are many bigger no-no's than taking off the hijab. First, it would be worshiping other Gods other than the creator. That's like the biggest no. I'd say leaving prayers is worse than taking off the hijab too. Black magic is a no no. Not doing the 5 pillars without excuse is a no no. Sex before marriage is a no. Backbiting is a no although many people do it. I'm going to list a lot of no's here and omg it looks like there's so many no's but it's almost like the law. No murder, no rape..etc – a lot are similar to that. And yo taking off the hijab is a whole topic I want to talk about because I've had friends who did it recently and influencers who did it recently and I feel like everyone is just like bye felicia but I also want to address the hate and judgement that comes from some Muslims which is even worse than the act itself. So yeah, expect a Let's Get Real post soon.
Do you guys curse?
We doooo. We're not supposed to but so many people do. I personally don't but I have in the past so I'm not all goody two shoes here. But yeah it's definitely a habit many Muslims need to break.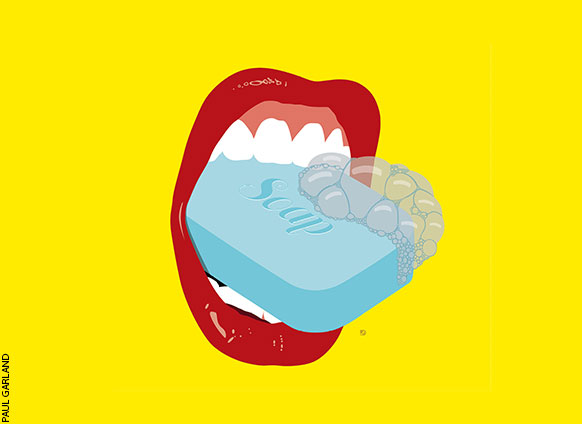 ---
Marriage
Is it okay if you are Muslim and you marry someone of a different religion/atheist?
With men, they can marry muslims and people of the book (jews and christians) because they have similar morals. Woman can only marry muslims and hear me out for this. In most relationships, a man is usually the one who over powers the woman on some decisions. And if you have a man that has no moral code and drinks and goes to clubs and there is no moral law he's following to stop him then it's going to be a really tough time. Besides, it's a much better household if two people are praying around their kids and fasting Ramadan together and it just puts the marriage at so much more harmony. And marrying other religions will have that negotiation of which religion to follow for the kids and there is no compromise in religion in Islam so you can't be like okay mosque on fridays, church on sundays. It's just going to be a really tough marriage and besides, your mom aint approving. Lol just kidding but you get the point.
What do Muslims think of celibacy?
Y'all with these sophisticated words. Oh nevermind celibacy means abstinence, even from marriage. Islam actually encourages marriage and the prophet got married as well. There are many laws about it and it's a good thing to be preserved and done properly in life. You can't forbid on yourself what God has made permissible, but you can just not partake in any sexual relations your whole life by choice and it wouldn't be a sin. I don't know, I think both men and women would want marriage but some people might not and that's fine. It's not obligatory to get married haha.
---
Abortion
What do Muslims think of abortion? & What do you think about abortion?
I had discussions with people before and it's permissible to abort a baby if there is physical distress on the woman (ie. she physically can't deliver) or psychological distress on the woman (ie. she's on the verge of killing herself if this baby doesn't go – this includes trauma someone can face from rape). So the mother's life is more important than the baby's in this case. But any reason out of inconvenience or financial issues aren't acceptable. Because 1). Islam prohibits adultery so if you get a baby that way, it's like you have to go through with what your action resulted in. and 2). 'And do not kill your children for fear of poverty. We provide for them and for you. Indeed, their killing is ever a great sin'. (17:31 Quran) – I've heard of many people that got a job or a raise after a child so you can't really predict that you won't be able to provide for the kid. Everything the baby needs is naturally provided through breastfeeding and many doors will be opened for that child so basically the verse is saying 'I got you'. I'm pro-life but I think women should have that right if the circumstances come down to it.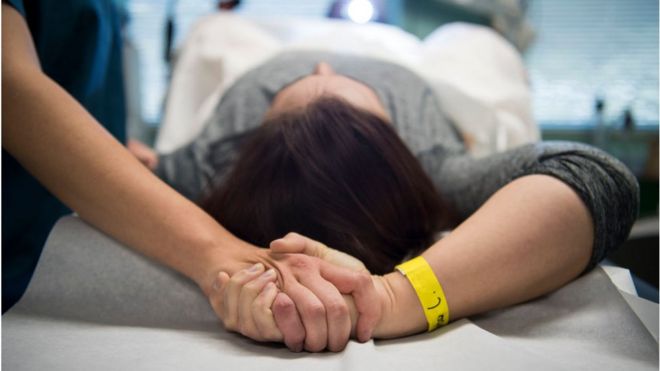 ---
Women
What are Muslims thoughts on gender equality/roles? (I get that it probably differs, but on the whole…??)
Ooh interesting. Whenever this question comes up, some liberal Muslims get so protective and pretend like there are no gender roles in Islam and that inheritance laws are equal..etc. But I'm going to be honest with you, men and women are not the same in Islam. It is mandatory for the man to provide for the house but it is not mandatory for the woman. A son gets twice as much inheritance than the daughter does. And this is God's wisdom so we can't question it but this is mainly due to the fact of the last statement. A son will get twice as much because he has to provide for his wife and family. So a son will get 2:1 but the woman gets 1 from her father and 1 from her husband so it makes up because there are people providing for her if that makes sense. In terms of business and debt laws, two women equal one man as a witness and this was due to the fact that men at the time had more knowledge in business and debt than a woman did.
You also have to keep in mind that before Islam, Arabia legitimately had no women rights. Like men would marry as many women as he desired and women were given no inheritance and some were even buried alive as babies because there was such a preference for boys. Islam came and changed all that and then the West came and made it look like women had no rights in Islam because everything was blown out of proportion. Men and women are not the same and they might have different roles but they are equally important. Men need women and women need men and I feel like we completely want to destroy that.
Also, just a few women from prophet Muhammad's time that I want to point out.
Khadijah (prophet's wife) was a wealthy and skilled businesswoman. She planned many caravan trips and had a team of men who did manual labour for her. The prophet was an orphan and was a business broker when he married her and she was very generous with him which just shows that women can definitely get jobs and provide for their husbands at a time of distress. She also had many kids like man this woman was a superwoman.
Nusayba Bint Ka'b was a female Muslim warrior that gave the oath to fight until death to protect the prophet and although the majority to give the oath were men, her oath was treated equally and she lived up to it equally. She got 12 wounds in the Battle of Uhud and her hand was cut off in the Battle against Rome. The prophet didn't tell her to go home because she was a woman, she fought next to men and her rewards will be equal to them as well.
Men and women have equal access to education, occupations and warfare in Islam. They're also equal in terms of their status to God and the only one that will be superior is the one who fears Allah more and shows more humility. Men and women need to compromise and work together. It's a partnership not a 'we're living our single lives only side by side' with both working full time, both paying rent, both not taking any care of their children. A lot of children actually become isolated as they grow older because of the absence of a mother and artificial milk. Men and women are different and are equal in terms of opportunity and deeds but they will face different roles and can serve God in different ways.
*cough* do muslim women have to do anything special about their periods
Hahahah they just have to not touch the Quran, not pray, not fast and not enter a mosque. Muslim feminists nowadays are like 'are you saying I'm too dirty to worship?' when in reality, it's just that blood breaks wudu (cleanse before acts of worship) and that's that. Plus imagine having cramps and a heavy flow while praying. It's all for the best, you know?
Do you wear the hijab all the time? how many do you/typical people own?
Noo haha. Only around men that aren't my relatives. At home and at girls only places, I take it off. And broooo I own like 25 oops.
Are you allowed to wear whatever you want?
Women around women can wear anything but it has to cover from the belly button to the knees. Women around men have to cover everything except their faces and hands. And I know everyone's like omg so oppressive but literally 100 years ago, it was embarrassing to show your ankle and now we're going free the nipples. I don't find wearing bras and shorts outside liberating – I find it just giving men the sights they want. My body is mine and I don't choose to give anyone access to seeing everything. I personally call this wearing what I want but in Islam, it is considered sinful to expose your thighs, breast and body in general.
---
Arabic
Do Muslims place value on learning Arabic? (Jews place a ton of value on learning hebrew sooo)
Yesss. Because translations are available now, not everyone does but the Arabic language has been learned and taught so much because of the Quran. And yo Hebrew looks like a cool language – Shalom…am I saying it right?
Is your God Allah, or/and is the name for "God" Allah in Arabic? I get confused.
The Arabic name for God is Allah. Arab Christians also call God, Allah. It gets confusing because people think Allah is specifically a God for Muslims or something. Thanks for asking.
---
Quran
Do Muslims place value on memorizing Qu'ran like Jews and Christians place value on memorizing their texts? & Do you memorize verses? (or what they are called in the Quran)
Yesss. We recite them in prayer too and different mosques run Quran memorization competitions so that's fun haha. Millions of Muslims memorized the full thing and memorizing is given big rewards in terms of deeds. I'm in the process of revising tho because there are some chapters that I haven't read over in agesss.
Are there any scandalous Qu'ran stories you can tell me about because there are tons of Bible stories that are like not for sunday school classes >:)
Looool I don't know about scandalous but you mean things they don't tell kids? I don't think there's any haha. There are things that kids won't really understand like inheritance laws that are very specific. But there are also kids who memorized the whole Quran (mashallah – y'all I feel ashamed) so I don't think there's anything to hide.
Do Muslims have Qu'ran studies (like how Christians have Bible studies) and they spend hoooooooooooooooooooooours talking about certain things? & Do you have bible studies, except with the Quran? (also sorry if I spelled that wrong)
Yeeeeeeessssss. I'm going to this series twice a week. On Fridays, it's a detailed verse by verse meaning and then on Sunday's, it's a thematic overview of chapters in the Quran. I also watch videos online sometimes and bro some scholars spend 2 hours on one verse and I'm like hehe let's watch the 30 minute one on 10 verses. Savage, I know.
Do you memorize hadiths? And stuff from the Qu'ran?
I know many who memorize hadiths but I'm personally too lazy (i'll work on it!). I'm currently watching a series of the prophet's life in detail so I hear some hadiths that way and I'm familiar with the famous ones like 'treat your brother the way you want to be treated' but when I tried to memorize the long ones, I failed miserably. Quran on the other hand has been said in a very unique way that makes it easy to memorize. And I memorize chapters from the Quran but am currently in the process of revision. But as a whole, Muslims memorize both. (they're not mandatory though but Quran is very good to memorize)
If you do, do you have favorite passages?
My favourite hadith is: A man asked the Prophet (ﷺ) about the Hour (i.e. Day of Judgment) saying, "When will the Hour be?" The Prophet (ﷺ) said, "What have you prepared for it?" Bukhari 3688
This one just makes me go in panic mode because I'm like what did I prepareee?
Anyways, some verses I like are: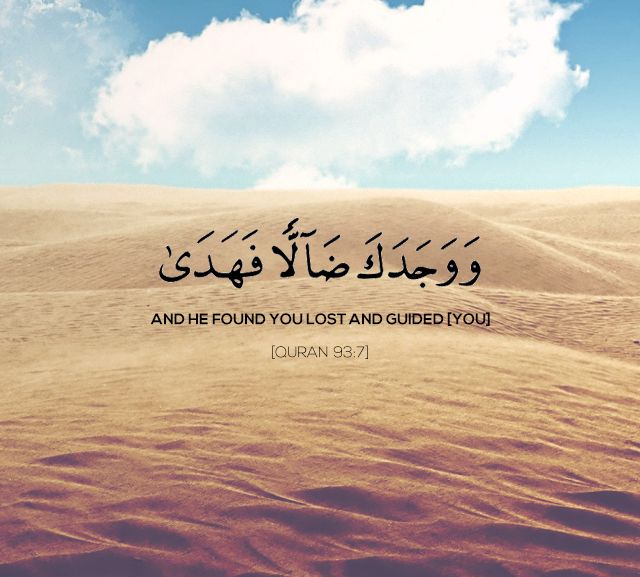 I have a couple more but the English translation doesn't do them justice. Also, I made the last two on Canva. Kinda proud of myself.
---
Tradition
What are some other holidays that Muslims celebrate besides Ramadan and Eid-Al-Fitr?
Eid-Al-Adha. It's a celebration that takes place around pilgrimage time and there's usually a feast of sacrifice as an Abrahamic tradition. Other than that, celebration for the prophet's birthday was something that only came up recently as a day to be like hey we love the prophet and then we go back to doing what we do without actually following the way he treats the people around him and the example that he set. So I feel like that's a no for some families. But yeah that's about it. And oh, some also do birthday gatherings. Usually it's for kids and some say it's haram (and I oop- my childhood is a lie) but as long as you don't go too extreme and if you're just having a get together with friends, I think it's fine. I feel like you guys want straight forward answers but here I am.
What are Muslim birthday traditions like?
Get togethers and usually a family gathering with the immediate family. Yo I just searched up birthday orgin and it comes from the pagans. And I oop-. We usually keep it lowkey with cake and tea (I'm a poetry queen, I know) so nothing too wild. Just a time to reflect and improve yourself for the next year. And kids usually go to some museum or bowling. It depends on the culture you're around.
Do Muslims observe a sabbath? If they do, what's it like?
So I searched it up and it's basically a day where you rest because God 'rested' on the 7th day of creating the world. We don't believe he 'rested' – I think that's a mistranslation. It's hard to translate the word but it's almost like dominated the throne. Because it wasn't tiring, you know? He could've easily created everything in a millisecond but the 6 days (not the 24 hours as we know it) teaches us that things in this world will take time and patience. The topic of him resting is actually mentioned in the Quran and to paraphrase, He says no weariness has touched Him. Buuut if we're talking a prayer gathering and a break from work, then Fridays there's a Friday prayer with a 30 minute sermon followed by a 2 rakat prayer. In Muslim countries, Friday and Saturday are off so when I moved back for a year, I was so confused with Sunday being school time.
What are your Mosque services like? (if that's what you call them, I'm sorry, I'm just a little clueless here) Do you go once a week? Is it like Church, where you go on a certain day?
That's totally fine! They're open for all five prayers a day and then there's also Friday prayer where they have the imam (leader) or speaker speak about a religious topic for 30 minutes and then we pray. So that's the mosque and programs go on throughout the year like memorization programs, community events and things like that.
Are there door to door Muslim missionaries, like how LDS believers do?
Not that I know of.
What do Muslims think of non-Arab-country Muslims? Like are there ethnically Hispanic or white Muslims?
Ooh interesting question. Because most people lived in the Middle East, Islam spread through those areas the most so you'll find a lot of Muslims in Asia and some parts of Europe (because those countries are run by Islamic law). There are Hispanic and white Muslims because religion isn't race and religion came down to all humans, not a particular race.
Abu Nadrah reported: The Messenger of Allah, peace and blessings be upon him, said during the middle of the day at the end of the pilgrimage,"O people, your Lord is one and your father Adam is one. There is no virtue of an Arab over a foreigner nor a foreigner over an Arab, and neither white skin over black skin nor black skin over white skin, except by righteousness. Have I not delivered the message?" They said, "The Messenger of Allah has delivered the message."
But I can't help but be surprised when I see a white Muslim with blonde hair and blue eyes, you know? It's just a cultural thing to be a little taken back because you're very used to people from Asia being Muslim and not so much from Britain and Italy. Especially considering that those are Christian majority countries so the Muslims you'd find are often first or second generation converts. We pray next to them and treat them like our own sisters and brothers but there's definitely an interesting cultural difference.

What are some Muslim #firstworldproblems?
Hmmm…not finding the right shade of hijab for your outfit. Idek lemme find some Muslim memes.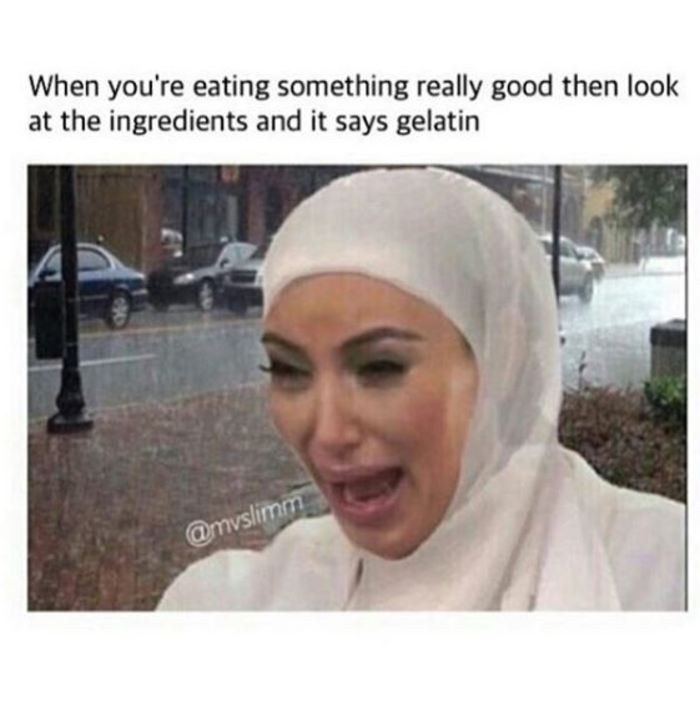 Bruh I feel bad for laughing at some of these but there ya go.
How can you tell someone is Muslim?
If they're Arab, they're Muslim.
LOOOL JK that's an assumption I used to have – oops. I just assumed if someone could understand arabic and read the quran then how would you be in doubt about it? But a lot of arab rejected it back in the day so I'm definitely going to stop assuming that. For a woman, you can probably tell if she wears hijab but for non-hijabis. maybe if you hear them say 'inshallah' or 'mashallah' or something like that. For men, same thing as non-hijabis.
If they have a beard, probably muslim. Lol jk you can't tell by facial hair.
If they don't look you in the eye when talking to you, they're probably muslim.
If they can't shake your hand, they're probably muslim. If you see a group of people crossing the road with very loose clothing on Friday, they're probably all muslim.
Well you can't really tell is someone is a christian. You could just ask and that would be fine.
What's your favorite celebrations/holidays and why?
I really like Eid Al Fitr because you can finally eat all day agaaaain. Just kidding haha – I just really like the atmosphere and how we switch our ramadan decoration to eid decoration and it reminds me of my home country. It's also a really nice time with food and family and when you have those two f's together, everything's good haha.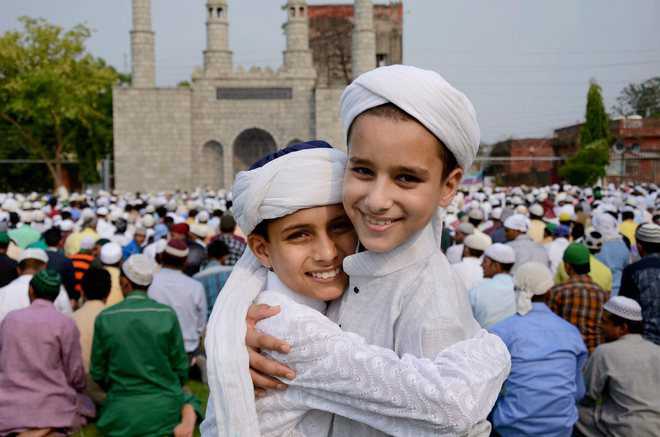 ---
Struggles + Experiences
What's it like being a Muslim teenager in modern society (with things like dating, the internet, school, fashion, etc)?
The struggle is reeeeal. It's a little harder to get along with the crowd. You might not really have a dating appeal depending on the way you act but honestly ain't nobody time for boys in high school. The internet is fine but it's definitely crushing to see so many Islamophobic comments online sometimes. With school, it's much harder to find a good group of people because even some Muslim girls vape and go to parties and chill with guys at lunch. And it's a little hard to fit in with everyone in gym class and all that. Overall, you can sometimes be the odd one out and you might have people who mock your religion but at the end of the day, we should take that as an opportunity to educate other people and advocate on justice.
Is there a big divide in the way of thinking between generations of Muslims? What things are the same for you as everyone else and what's different?
Definitely! Obviously the religion is the same and we follow the same morals and things like that but we definitely face different problems and we respond to them differently. Especially with grandparents, and I even notice with my own parents, us youth have to deal with different hardships than our older generations do. My grandparents faced the hardship of war and that in itself is so much compared to our problems but we have to deal with protecting our hearts and our ground when people mock us, when so much sin is the norm, when people label us as hateful and close minded, where mental health is starting to affect a lot of us, where social media is messing with our psychology. We're surrounded by all this and trying our best to become understanding with other religions and other people. For example, how my grandparents would deal with lgbt would be so much different than how I would deal with it. A couple months ago when I was in the process of writing this post, I wanted to get to know the homosexual kids at our school and ask them a few questions. We had a really mature and civil conversation and although I stand my ground, I'm certain that Islam does not preach giving other people cold shoulders and talking bad about them. I think Muslim youth are a little more tolerant when it comes to listening to other people instead of just shutting them out and we definitely have different types of hardships coming our way. Really cool question!
Do people give you weird looks for wearing the hijab? (like people give me weird looks for wearing a skirt and I know that's not the same but I was wondering)
Yeah sometimesss. But I live in a city where I have a few hijabis around me too so people just got used to it. But definitely in my old school where there was not one hijabi on the first day – it was kind of awkward. And it just makes you stick out of the crowd but ah well. And girl I'll get even weirder looks for skirts so it's definitely just as valid. Props to you!
Also, what's fasting like for you?
Thanks for asking! I got used to it and it showed me how much my body is capable of doing. I also feel more productive and get more things done but there are days where I get really hot or dizzy or I get a headache. But it hasn't been too bad and time is going by pretty fast so sunset would be right around the corner sometimes.
---
Christianity
Where do you disagree with Christianity? (I'm curious, sorry)
Haha that's okay – I made a post here that you can read. Imma make a T-chart one sec.
| | |
| --- | --- |
| Christianity | Islam |
| Trinity (Allah + Jesus + Holy Spirit) | Only Allah (Holy Spirit and Jesus are both separate creation) |
| Jesus died on the cross | A man that looked like Jesus did and Jesus was brought up to the heavens alive |
| Jesus died for our sins and as long as I believe in him, I'll go to heaven | Everyone is accountable for their own deeds and you can enter heaven based on your good deeds and Allah's mercy on you  |
| Muhammad was a false prophet (like how the Jews thought Jesus was a false prophet) | Muhammad was the last prophet |
| Bible: Collected excerpts from the past books + new testament  | Quran: Direct speech of God – has mention of what the past books used to say before alterations |
| Believe in Bible + past books, don't believe in Quran | Believe that past books have been sent for the same message that have been altered over the years and that Quran came to confirm and clarify the truth |
The fundamentals are obviously different but we have similarities.
Most Catholics are Catholic because of culture/ tradition/how they were brought up. Most Christians are Christian not out of tradition/because their parents are but because they see a need for a Savoir. Which is Muslims most like in that sense? Catholic or Christian?
Oooh interesting. A lot of Muslims grow up with the religion so I'd say we're like Catholics in that sense but I feel like as you grow older and start to make your own mistakes, you will start to feel the need to learn your religion more in depth and you start to strengthen your relationship with God on your own. I'd say it's a mix of both but that I wouldn't say 'oh I'm Muslim because my parents are' but that I'm Muslim because I submit to it and I believe in it, you know? So yeah, I'd say for me it's growing up and finding the religion again.
Who is your savior? A Christians savior is Jesus. Is yours Jesus or Mary or Muhammed or..?
Has he not been informed of what was in the scriptures of Moses
And [of] Abraham, who fulfilled [his obligations] –
That no bearer of burdens will bear the burden of another
And that there is not for man except that [good] for which he strives
¬ 53: 36-39
I wanted to share this bit from chapter 53 and highlight it because it's one of the key factors of Islam. Everyone's responsible for their own deeds and there will be no one to excuse anything for them except God himself. God has the mercy and we believe He's the only one who can erase your sins. So I'd say the savior are your actions in this life and God's mercy.
If you have time, you should definitely check out
Jonah
. I memorized it recently and it addresses this topic as a whole.
What do Muslims believe about Jesus/the Trinity thing?
Our belief is pretty simple. Jesus was a prophet born from a virgin mother and he came to preach the belief of one God plus love and mercy to the jews. In Islam, he is just a prophet like Moses and Abraham and the people before him and is not associated with Allah. God is one basically.
---
Death
Where do you believe you will go when you die?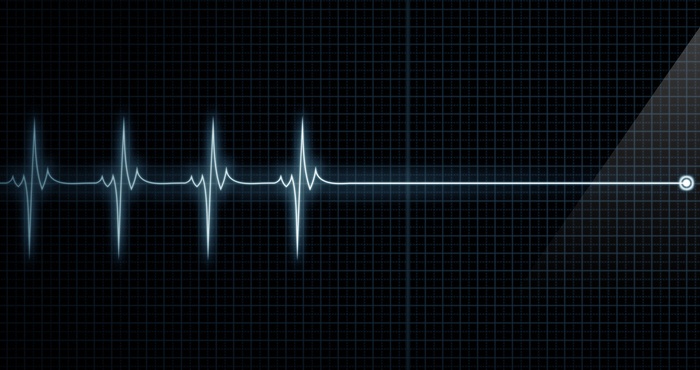 There's so much about this in the Quran and we believe the angel of death will take your soul when you pass and then in the grave, it'll come back again so you can answer 3 questions (who is your lord, what religion did you follow and who is Muhammad) and your actions will answer those questions. There's actually punishment and reward in the grave and we hope God gives us the latter. On the day of judgement (after phase 1 where everything is destroyed and Jesus comes back and all that but we're going to rhetorically say I died now), all bodies will be resurrected and the day of judgement will start. If your bad deeds were more than good, then hell is where you'll go. If your good deeds were more than bad, then with God's mercy, paradise is where you'll go. There are 7 levels of hell, the lowest being for the worse sins. There are 7 levels of paradise, the highest being for the people who always repented and focused their actions on the next life. Out of God's mercy, He can choose not to punish certain sins if the human repented from them. And when I put it into words right now, it seems like a fantasy to some people but a couple signs in the Quran for those who like to think a little deeper is that if everything has been created in pairs, won't this temporary life have another permanent life to pair it? And if God has already created all of us the first time, then wouldn't the second resurrection be easier? And whenever I fall in doubt about this, I just really think to myself like 'wow I'm here. This is time. I can move my hand. I have free will to do whatever. This is all gonna end. The people who died can't tell us what will happen so I guess it'll remain a mystery. Except God already revealed part of the mystery that I need to act upon. What even is life?' Y'all the spirals I go into and especially the ones about the idea of forever are wack. But I don't know – just take a second to think outside the box for a second and I hope that it clicks one day. It's still not processing for me but sometimes when I come close to near death experiences, it helps me stay on my path again and to grip hard on the religion because we don't have much time. And rhetorically if I lived my life as a Muslim and there was nothing after (this is rhetorical because I'm certain that there is something after), then I would have lost nothing. I stayed away from things that were bad for me and in fact, the religion made me live a good life. But if I lived my life doing whatever I felt like doing and there was something after, then yikes. And as long as you're reading this right now, you still have a potential to change.
---
With that, I want to end off today's post and if you made it to the end (it might've taken a few days), thank you so much for reading this post. Like it honestly means so much. And like I said earlier, I'm not trying to convert anyone but at least I did my part as a Muslim for this blog and we can go back to light hearted posts (with the exception of Let's Get Real's because we need a little dose of deep every once in a while).
Do you have any additional questions (I'll be happy to answer)?
Any thoughts you'd like to share?
I'm going to be travelling really soon but I have a few posts scheduled.