Hey girl hey. And boy.
The first month of summer has passed us and it has been an eventful one. I was being productive while also getting that summer rest. I can't believe we have a month until school again but this has been great refuel so far so I hope we get the same from August! Let's get right into this post because I'm working backwards and we're reaching 2.5k words. And I oop- If you haven't seen my last wrapper, click here, skim through to what interests you and let's get starteddd.
---
Life
The main highlight of July was definitely that business trip I told you guys about but I'm going to prepare a whole other post for that. This will cut down this section especially that we're reaching 1400 words now (yes, I'm writing this blog post backwards 😂) so here are some other stuff I did.
I caught up with two family friends this month. The first one I was a little awkward around at first but we ended up getting into deep heartbreak talk and it gave me so much insight. My mom also made really good cheese pies that day and bruh the amount I ate has me worried. The second one I've been friends with since I was 7 and y'all we were like arch enemies as kids. 😂 Now we're really chill but it's not close close you know? We caught up a bit and went to the mall another day and she helped me pick out really cool pieces for the business trip. We got a little more comfortable talking because it's been a year and she's really nice now so we good!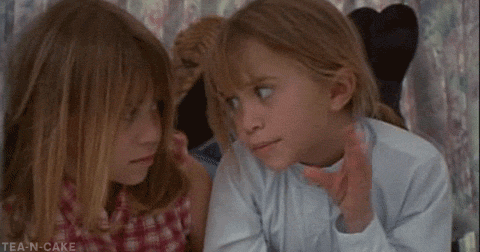 Also your sis started running this month. It was pretty consistent and I ran like 3 times a week for the weeks before the trip. I can only do 1km straight but I developed a routine to help me get both 1 km running and 1km walking by going
run, run, walk, walk, run + walk, walk, run, run, walk
This is at a centre where there's a track of 200m so yeah. It's been great and inshallah I can improve my stamina because I can't play sports if I can't move like a normal human, you know? 😂
There were so many thunderstorms this month and at one point there was a tornado alert. I was home alone and my neighbors comforted me because I was screaming after my dad and siblings who just left for friday prayer. They said there wasn't anything to worry about but y'all know I had to overthink it and bring all my belongings to the basement. I was literally convinced that I was about to die but alhamdulillah. Call me dramatic but I feel like this helped me better understand that death is unexpected and there won't always be a phone alert to get me prepared for my last moments. On a lighter note, I went to buy running shoes and my family and I ate at Popeyes. 😂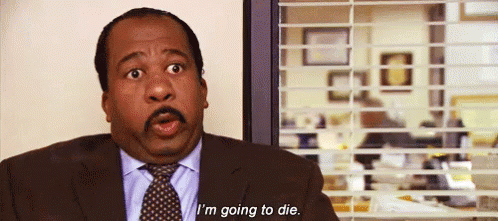 Movies
Bridge to Terebithia – I put this on for my siblings to watch while we ate our fries mainly because it was one of the only family friendly free ones to watch on Youtube. But it actually ended up being pretty good…and sad….and Jess was looking familiar because he turns out to be PEETA. I still ship Katniss and Gale but you know. 😂
Five Feet Apart – I watched this on the plane and bawleddd. Y'all it was so sad omg. It made me so grateful for the air I breathe and the things I can do and this movie was just so brutally honest but beautiful at the same time. The ice rink scene happened while the plane had a little bit of turbulence so I was really enjoying that panic. 😂
Books
What Light – What Light was a really well-written book but I do have some critism for it. From the very beginning of the book, we know that Caleb runs after his sister with a knife and he's been paying for it ever since. And then the story just keeps plateuing with that plot. I feel like the climax should have been something more. Like obviously not killed her sister but I don't know – it was too underwhelming? Maybe I'm just dramatic? I liked it but I feel like the main character can be really jerky sometimes. Like she's always standing up for Caleb and it's kind of cringe at times and I feel like there's no character developement with her because she's just always activist mode if that makes sense. Let me know how you guys felt about this book.
Beautiful Bodies – So this doesn't fully count because I only finished 30 pages or so but I felt I had to return this to the library because non fiction was just not doing it for me. It was a really good start and the author is amazing and I learned a bit just from the introducting pages but something about the number of diets and the history behind things was just not keeping me engaged. Maybe because I don't struggle too much with body image anymore and maybe this might've been something I would have really liked a few years ago or maybe a few years down the road. I loved it tho – I just didn't have the willpower to finish it!
Everything We've Been – I'm not telling you anything about this book. Read it. Don't expect anything. Don't read any reviews or read the background or anything. Just dive in and it will be a really cool read. It was a really well-written book and although I was expecting things to be more morbid, I really liked the different aspects and stories that went on simultaneously. Read it. 👏
---
Dreams
1. This woman was apparently my mom's friend and I lashed out on her for some reason. Pickle's (pickle was a silly crush from elementary) family was coming over like wth why is he in my dreams all of a sudden? (I had two more dreams about him but I don't remember enough details) Oh and I also had exams again like whattt I thought the horror was done but alhamdulillah I'm glad it's done for real. 😂
2. I ate lots of cookies and I slacked on exams – we learned this concept in English that was on the whole exam and I didn't study it or pay attention. 😂 I thought English exams were over but there was a part two and everyone finished except me. My teacher was so dissapointed and I almost got a heart attack in that dream man.
3. I had a dream about the business trip I was going to (but didn't go to at the time of the dream) and basically I had to go to to another city and then the city it was in. So there were cars hired to drive us there and I went with my brother. But then I realized I forgot my suitcase and by the time I got back, we couldn't find any cars to drive us to the plane so we went in the airport and there was a big party for Chloe and Zoe's birthday. I never knew if I got to that business trip or not. 😂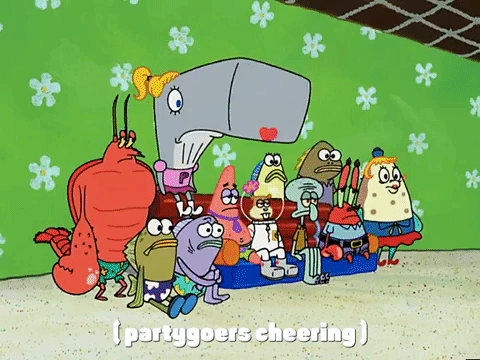 4. NOTE: What's weird is that I wrote this down but don't remember it now AT ALL. Enjoy.
We went to a theme park and for some reason I was in a convertible by myself and it was open and my hair was out, and my bra. It was so awkward wthhh. 😂 I actually felt myself driving and I was literally hitting everything. I think a police car even noticed me at some point. A lot of stuff happened that I don't remember. And then I wanted to return half a cookie and refund it for another cookie like what and suddenly I was the cashier and my old friends came and they looked like their grade 3 selves but when I turned they were my age again. What even. 😂
In conclusion, the exam trauma was real.
---
Blogging
Blogging has been SO great this month!! I posted 10 times for the first time this year, July has the most views ALL TIME and I feel like I've been creating content I really enjoyed writing. It's been really great and I hope we keep it up! ❤
Blog Post Of The Month
Answering Your Questions About Islam (All 52 Of Them)
You bet it's the religion postsss. Okay but seriously this post means a lot to me because it took a really long time to write, it's my longest blog post and I feel like if I ever got hacked again or if my blog shut down, at least I've done this one thing to clear conceptions. I wrote it through thunderstorms, tornado warnings and sunshine so you can say it's definitely been a ride. And even if no one takes it to heart, I tried my best and that's what matters. Woah the corniness of this paragraph right now – let's move on.
Most Popular Post
Y'ALL MY FIRST IMPRESSION POST DECIDED TO BLOW UP FOR NO REASON AT ALL THIS MONTH! It's reaching over 1600 views and 900 came from this month out of nowhere. And real talk about stats, my posts get around 50-70 views each (few for 960 followers but that's the reality of blogging sometimes) so this was just wack. Apparently this post is doing really good in Google and if you search up first impression answers, it's the first one. So maybe that's why but this post is like the most random to get views and I made it for fun?? Anyways, back to July.
Friends Answer: What Was Your First Impression Of Me?
There's actually two this month – one for most likes and comments and the second for views and they areee:
10 Ways To Enter My Giveaway (celebrating 2 years on wordpress!)
Psst…enter my giveaway if you haven't already!
Blogger Of The Month
Isha from Searching & Sipping is literally the most underrated blogger on wordpress ever! Seriously man, although she started out last December her posts are so well written and I laughed and cried and went speechless on that binge. Check. her. out.
Most Active Follower
Aditi from One in a Million is literally such a supportive and very kind blogger! She's been so active on my blog this month and I love her blog too so y'all should definitely check her out. She's so active on the blogosphere so you probably have seen her around and I'm so happy she stumbled across my blog in the mix. Thank you Aditi!
And I know you guys hear this every time but I swear I appreciate and love every one of you! Thank you for always supporting me, your comments really brighten up my heart. THE CORNINESS AGAIN – DEAL WIZ ITTT. Wow I came back from a business trip and this is how I act. I'm so mature, I promise.
---
July Favourites
Favourite Song: Is it bad that I have a lot this month? Probably. Blame it on the business trip and the bus songs. Here are a couple that could not leave my head in the last 5 days of this month: Happier (yo this is so catchy and the music video gave me icarly nostalgiaaa 😂), Something Just Like This, Old Town Road (I don't like this one I'm blaming it on music worms) and Knocking Boots (this is SUCH a catchy song don't listen to it if you want your mind to stay still).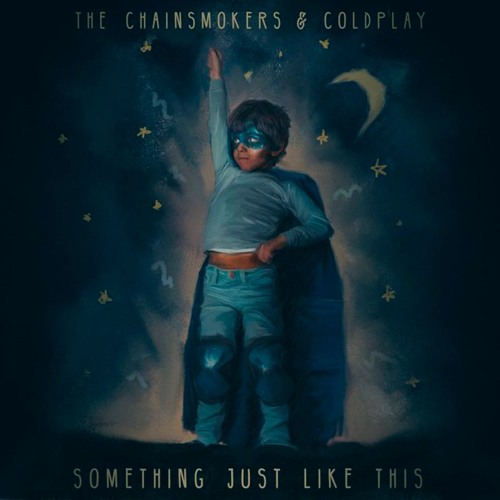 Favourite Movie: 5 Feet Apart
I watched this in the airplane and CRIED MY HEART OUT BRO. This was so sad and made me feel so grateful for my health. Dang man, all the stuff we take for granted.
Favourite Book: Everyone We've Been (so well writtennnn)
Favourite Youtuber: Anna Akana
Bruh the amount of videos I watched from her this month. She has the coolest skits and some of the best advice and I love that all her videos are fairly short. She's brutally honest, has such a great personality and her smile reminds me of my old friendndfhjgd. 😂 My favourite video though has got to be this one. So powerful and parts of it are still replaying in my head.
Cravings: Anything potatoooo – but especially popcorn hashbrowns! And popcorn twists from Dollar Tree – so addictive!
Hobby: Video-making and knitting!
Fav Outfit: YO I actually have something for this category.
At home: A large t-shirt, leggings and a high lazy bun. My sister showed me a technique to making an easy but very smooth bun and Y'ALL I'm obsessed. 😂 The only problem is that it's pretty loose and falls every 30 minutes but it works so well with short hair and works really well after showers for me because usually my hair would be so tangled and rough. All you do is get a scrunchie or hair tie and place it on both your left and right wrist, then flip your hair upside down and from the back of your head with your hands tied, pull the hair roots into the scrunchie until you reach the ends and let go. You're basically making one fold with your hair. I have no idea if that explains it but it's really cool! 😂
Outside: CAPS and my orange trench coat.
Fav Day of the Week: Sunday & Thursday
Fav Quote: "If you're in a bad situation, think of 3 things that can make the situation worse" – Katee Sackhoff
---
August Goals
But fiiiiirst let's see how we did in July.
Read a non-fiction book ✔️
Run twice a week (0.5)

Get to know two new people ✔️
Revise 5 chapters ✔️
Write a breakdown of 5 chapters ✔️
Finish level 6 on Duolingo (0.5)
Discover 10 new bloggers (0.7)

Have fun on that business trip! ✔️

Yes, I'm giving myself a 0.7. No, I can't accept an x. Yes, it's a 6.7/8. 😂
And now for August!
Get to the final level on Duolingo (sis is getting far behind)
Finish Blogilate's 100 Glutes Challenge (LET'S DO THIS)
Get to know two new people
Finish 10 Episodes of Seerah
Get that business vlog done
Finish TEN books (the ones I got are fairly small so I think I can do it)
Fast 4 days
Have a great Eid!!
They're hard but it's summer and we can get 'em doneee. Let's do this guys!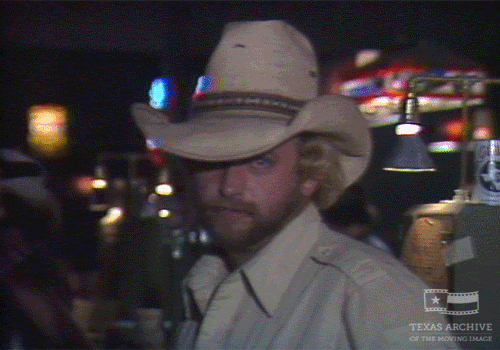 ---
Anddd that's all for today.
How's summer?
How's life?
July dreams?
How's blogging?
July favs?
August goals?
I'll see you in my next post.
Bayyy. 💕