Hey girl hey. And boy.
The first time I wore the hijab outside was in 6th grade and it was terrible. I was going to a Quran contest award ceremony and my mom made me wear her bright red cotton scarf and pinned it all around my neck that I felt I was:
a). gonna suffer severe bleeding from all the pins
b). followed by a migraine from how tight it was around my head and face
c). followed by a fall because I can't walk straight
d). followed by suffocation and death. the strangler? my scarf.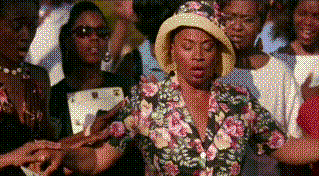 I mean, hey, I definitely want to die wearing the hijab (not letting go of it basically) but I felt it was a bit too young at the time.
The first time I wore it permanently, my mom used a lighter material because I told her I never wanted cotton again. So she gave me chiffon and little did I know it was a terrible idea because chiffon needs ten times more pins to hold its slippery self in place. My mom put pins everywhereee and lo and behold, my hijab becomes a bit undone while I'm writing on the board and my braid hangs out. Thankfully the girls got my back and helped me adjust it right away but I went to the washroom and tried to figure out where all the pins were hiding (I swear they hide WITHIN the layers of folds and it's so hard to undo). To make matters worse, my Arabic teacher to be saw me struggling and helped me adjust it again so I mean can first impressions get any better that day or what? She liked me though so that's good. But seriously, I was like I'm not going to survive a day like this againnnn.
I looked up to my older cousin when it came to styling and wearing the scarf because she was the only one in my family who wore cool patterns and styled it in different ways. So I went to her for some help and she said the turkish style would work really well on me. And it did. I learned to fold the first fifth of the material in half and how to wear the hijab comfortably WITHOUT PINS. From that day on, you bet I wore that scarf with confidence and loved it ever since.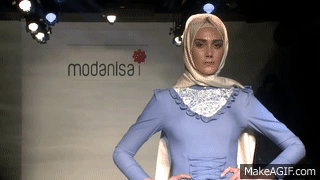 SO today I was inspired to make this post from Yusra Patni and my past experiences so I can help whoever's wearing the scarf currently or wants to wear it with tips and styles that are pin proof and are guaranteed to last throughout the school day. Plus, I searched up Hijab Styles on WordPress and none came up in English so here I am. The Youtube ones go by way too fast and sometimes I just want a step by step picture manual so I can follow along on my own pace, you feel me?
Okay enough about me, today's post is a collab with the wonderful Aditi and Haziwords! You probably know them already but Aditi and Haziwords both post a variety of different topics. From discussions to books to life updates, I guarantee you'll love Aditi's post and her personality. She'll be sharing some Fabulous Outfit Ideas for Back to School and you need to check it out. I've never come across Hazi's posts before this collab but she is so so sweet and hilarious. You'll find all sorts of posts on her blog like creative writing and storytimes. She'll be sharing back to school hairstyles which is perfect since both hijabis and non-hijabis need hairstyles to do. So her post is a must-read. Go now now now.
Ooookay let's get started!
---
Besides turkish actors, my second favourite turkish thing is their hijab style. It's so simple, comfortable and pretty and ugh yasss. So let's learn it together!
1.Adjust the fabric over your head so that the end line touches your forehead. Then move it along sideways until one side is short and the other long. This adjustment is used for most hijab styles.
2. Start with folding a little bit of the material inwards. This is what me and my friend call the pointy pointy. Essentially the Illuminati – jk it's just to make a triangle point at the top of your hijab and it looks really good!
3. Take your long side and take it over your short side and around your neck. If you're wearing a turtleneck, you can make it really loose but if not, just make sure it covers your neck – it doesn't have to a strangler.
You can just leave it half way like the top right corner of the above collage but I like bringing it all the way around to make sure it doesn't fall.
Anddd there you have it.
1. Fold the front fabric in half again and let both sides of the scarf be at equal length.
I used mosaic but I still recognize myself oop-
2. Take both sides in your hand, switch hands and then flip them over your shoulder. Simple as that. It's basically a criss cross hijab flip.
I love using this for hats and usually like to cross them over one more time if I'm not wearing one because they'll flip back if you bend down.
The ones I mentioned above were all working around the neck but many styles are also pretty high too. I don't like the traditional over the head one but this one is over and around the neck making it more my style too. P.S. I literally made it up on spot in the washroom today and I'm lowkey proud.
1. Adjust your scarf to be at equal length on both sides then criss cross one over the other.
2. With the side that is over the other, take it over your head and down again.
3. With the remaining side, pull it over the short remains of the long one and pull it behind your back.
It looks like it'll fall back down again but I danced for you guys to show you nothing happened. You're welcome.
Y'all I came up with this on spot and I'm shook at how quick it is!
1. Start by taking your folded fabric (I usually fold mine anyways so just unfold the width and get started) and let both sides be even in length.
2. Criss cross the fabric behind your head, tie a knot and pull it out in front again.
I look like a french fifi so I'll continue and turn it into a closed turban.
3. Pull the two short sides to the top or low top of your head and tie a knot. There you have it!
This one is a little longer but I always use it for celebrations and sometimes school. I made this tutorial on Eid so I'm sorry for the angle haha.
1. Adjust your fabric to make one side short and one side long and switch sides behind your neck.
2. Take the long side over your head and behind your neck again.
Because my fabric was long, I repeated this step twice.
3. When you can't do any more wraps, tie it off with the shorter side you left behind.
This is almost like a second version of the first one but with a little twist.
1. Adjust your scarf so that one side is long and one side is short.
2. Take your long side over your short and wrap around your neck twice.
*warning* twice works best with light hijabs like jersey and chiffon, not thick ones like cotton and crinkled ones.
3. With the two strands around your back, put your hand through and allow the left over fabric to go through.
Enjoy!
I made this on spot too (the beauty of thinking about styling fabric and coming up with random ideas am I right?) and it turned out pretty decent.
1. Adjust to equal lengths on both sides.
2. Let the two sides criss cross at the top too.
3. Tuck one side into the fabric closest to your face and let the other rest.
Tada!
---
Anddd there you go! 7 hijabstyles for back to school. I want to make an advice post in the future on tips to new hijabis on a spiritual and social level but for now here are some fabric related ones:
If you want to try turban styles, style it over your head if your head is small and around your bun area if your head is big like mine.
Jersey hijab is your BEST FRIEND in the first few months.
Do NOT overload on pins in your first year!
Use light hijab materials with care and try tighter styles for them specifically.
Write down colours you need for outfits and don't run after any design you find pretty. I find I wear base and neutral colours the most. Get ones that suit your skin too. For example, orange looks TERRIBLE on me but nude and creams look nicer. Test out different colours and don't overload.
Hijabis can look like this: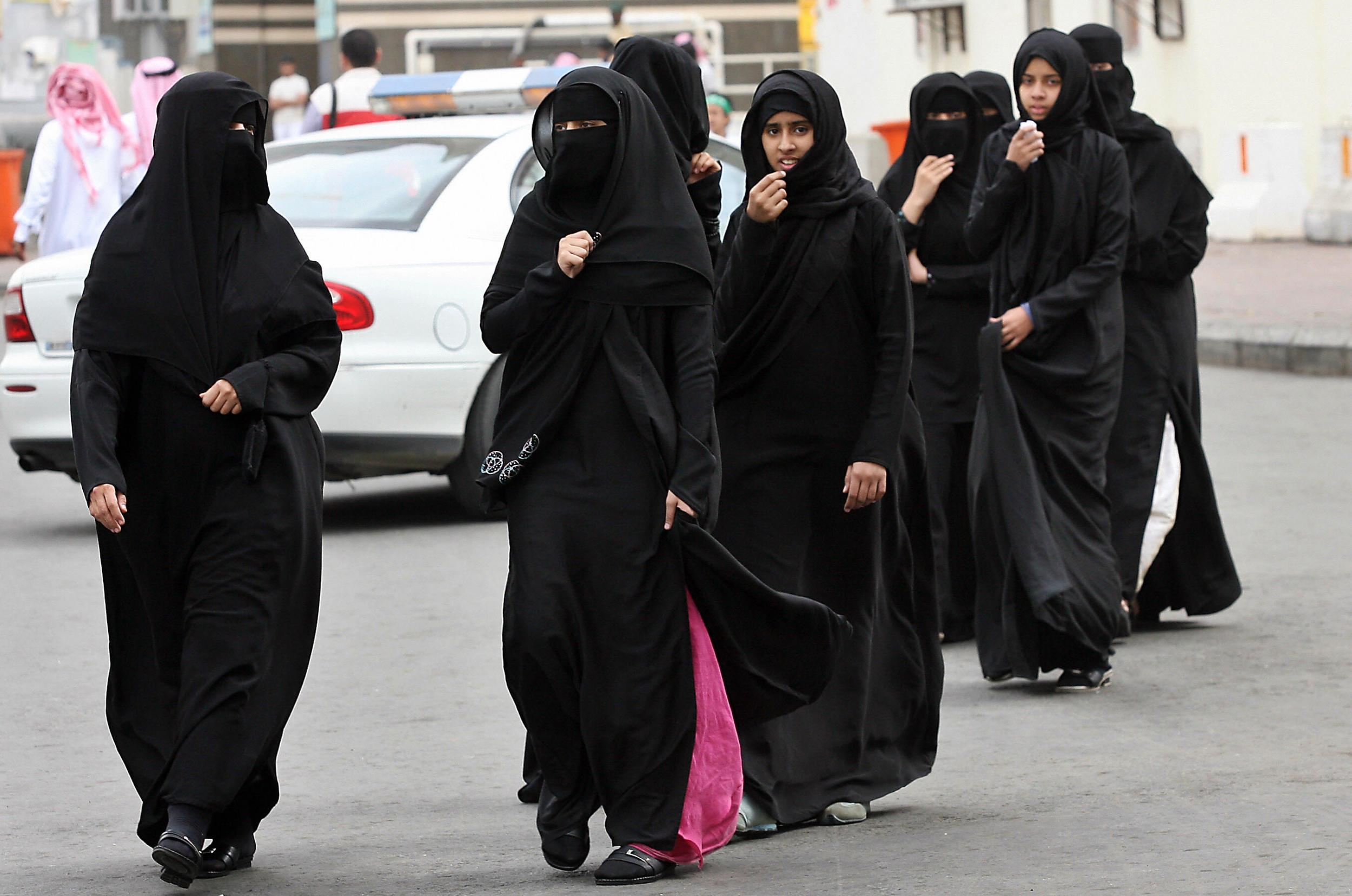 But they can also look like this:
You can be a hijabi and look put together! Try different styles and colours – stay modest but have fun with it. It's a symbol of your identity so wear it with confidence.
I hope you all enjoyed this now super long post. If you try any of these, send me a picture of it on gmail or instagram! (bayanceblogs@gmail.com and @bayanceblogs) I would looove to see them. If you don't wear hijab, try a couple styles out with a shawl at home and send me picturesss (blur out your face if you want!). Even if you're not Muslim. One Christian came up to me in class last year and asked if it was offensive if she decided to wear the scarf. And if anyone thinks that, it isn't! The hijab was worn long before Islam made it obligatory. Jews have tichels, Christians used to wear them and Sikhs wear turbans.
A headscarf is hijab with the religious intention but if you don't believe at all, you're free to wear fabric around your head. Just try to be as modest as possible so others don't misinterpret your actions to be a believer's actions (eg. don't wear one and go to a club kind of thing).
ANYWAYS, don't forget to check out Aditi and Hazi's posts! You'll be going back to school with style in no time.
Which style is your favourite?
What is your go-to style?
And if you don't wear one,
what's your go-to hairstyle?
are there any head coverings in your history or religion? tell me about them!
Send me pictures of you trying these right nowww!
I'll see you all in my next post.
Bayyy. 💞