Hey girl hey. And boy.
If you're in high school or approaching, this post is for you.
Now we all know I'm a grandma when it comes to advice so when Natalie pointed to the elephant in the room and said "hey how about we give a bunch of advice in the category advice?" I was shook. My past couple posts were a bit lengthy so I will be keeping this intro short and concise (I'm giving you a break – you have 45 to get through. And yes, you're reading all of them). Deeja, Natalie and I divided our advice into 3 groups of 15 tips and on different aspects of school:
Social life, time management and studying.
Natalie is a lifestyle and doll blogger who posts all sorts of cool posts on her lifestyle and doll blog. I personally think dolls are creepy but her photography makes them look hella good and her humour really adds the spice. Annabelle is shook. Anyways, check out her blog (she's amazing) and her part of this collab. I've read them and they are SUPER beneficial so go. go. go.
And on the other hand, Deeja is giving some studying tips which are always so handy because who doesn't want to improve their grades and studying efficiency? She's a lifestyle blogger and her posts are so fun to read so check them out!!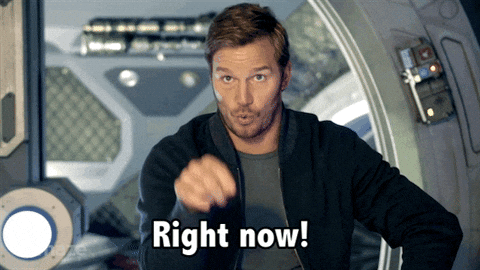 I'm giving you the least beneficial of these categories but hey, let's face it. We all want to have a social life and be liked by other people. It's a natural human instinct. And when things go horribly wrong in your social life, it can truly damage everything else including studying proficiency and mental health. So I've got some tea to share in my last couple years observing the teenage species and let's get into it!
---
1. Smile At Others
SAY CHEESE! Okay but seriously, the amount of serious faces I see in the hallways. Smile at people in your class, smile at people in the hallways, spread that positivity- this ain't an Instagram photoshoot. Don't tell me you look ugly when you smile – everyone looks BEAUTIFUL when they smile so I won't even have that argument thank you very much.
2. Step Out of Your Friend Zone
O. m. G. The amount of teens I see that are SO attached to their friends like they're holding on to dear life. Your friends are great but if you see someone sitting alone, talk to them and try and get to know them. I know you're scared of freaks or clingy people but you never know what you might learn. There are so many times in class where people are always so firm on their small friend groups and it just creates so much diversion and exclusivity. Encourage your friends to greet new people and then come back together later and talk about your experiences (the good obvi) with this new person. Your friends aren't your lifeline – your teenage years are supposed to help you become more independent and that doesn't mean you have to be friends with everyone or friends with one person. It just means you have your core friends but are mature enough to have a proper conversation with someone outside of it. Trust me, you'll need the practise in the future.
3. Participate In Class
Look, I know you'll look like a tryhard but who cares? If you're getting grades and scholarships for participating, you're seriously going to let someone saying 'hhh teacher's pet' stop you? BUT I will say that you can maybe wait a few seconds before you raise your hand in case someone else wanted to share but raise your hand consistently. That way, your teacher will know you understand, you'll stand out AND she won't pick on you to say the answer mwahah.
4. Listen 
A Canadian (indigenous) woman once said at a conference "you have two ears and one mouth to hear twice as much as you speak". You may be talkative but when someone wants to talk, let them and give them time. I know I struggle with this one a lot because I just talk way too much but I am ready to take the extremes and put literal duct tape on my mouth to stop me from interrupting someone. Listen with open ears and respond accordingly. Don't just listen and then move on to a completely different topic.
Also is it just me but sometimes I don't hear what someone said and end up going "oh haha" in response? We need to have sharp hearing kids.
5. Keep In Touch But Don't Overdo It
We can't deny it, social media strengthens relationships but try to have as many face to face convos with another person. The conversations that mean the most and stick to your memory are those face to face. Stay in touch with people but pick selectively. Don't just ask for everyone's snap for the sake of it. I literally had someone say 'what's your name?' followed by 'so do you have snap?' like what? I'm right here you can talk to me directlyyy. So just make sure you're not texting too much and set a time limit on calls unless it's really serious.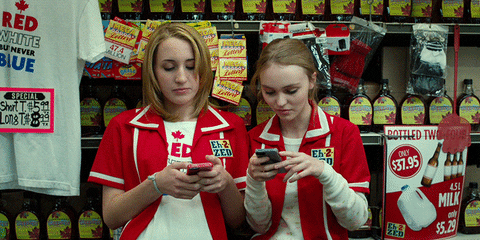 6. Don't. Send. Nudes.
Ladies. Listen up. Imma make a Let's Get Real post on this but we'll keep it short and bitter for now. Don't do it. You know the mental, physical and lawful consequences it will have on you. And if you believe that a high school kid is going to keep the pictures to himself then you are wrong my love. By sending nudes to guys that ask, you're stripping away your dignity and being a slave to a man's pleasure. You are so much more than your body figure. You are so much more than a sex image for a boy to drool at. And anyone who fails to realize that, including yourself, is wrong.
7. Join Clubs
Simple as that. Join anything you might be interested in EVEN if you don't know what it's about or if your friends aren't coming.
8. Form Relationships With The Teacher
Relationships with your teacher (not the nasty ones) are what will set you up for the rest of the school year. Be on the teacher's good side and you'll notice a shift in attitude towards the class. Ways to do this:
participate
come in at lunch for help if you need it
ask questions
show them appreciation
9. Find Balance In The Way You Walk
Chin up but don't walk with arrogance. Find that balance and be confident. Walk with a bright expression (it will shift your mood I promise) and eyes focused on the destination. This is for your own mental image of yourself and not much to do with others but it helps with your confidence.
10. Don't Be Too Clingy
If you find yourself put in too much effort into people and not getting anything back, chances are they don't want to be too close to you yet. Learn to be social with others but also be okay with being on your own too. Again, the balance between clingy and distance is so important. Don't be a completely different person without your friends and don't insist on something that someone already said no to (eg. a hangout and asking to postpone). This might be obvious but I always come across clingy people and if you notice your gut saying 'yeah they're running away from me' then just turn the other way and walk independently like a queen. You'll find your people.
11. Listen To Your Gut Feeling
You know what it is. Listen to it.
12. Take Time Before School Starts For Self Care
I like to wake up early nowadays and start my day with worship, a good breakfast and stretches or a workout. This is also the hour period where I like to soak in information and you're going to find that it really sets you up for the rest of the day and gives you peace throughout the school day.
13. Get. Off. That. Phone.
I don't care if everyone else is on it. They're on it because everyone else is on it too. Be the first to put it away and get your friends (if they're in the class) to put it away and talk to the people around you. It's distracting, addicting and decreases your efficiency socially and academically.
14. Be The First
Be the first to make a club that's not in your school. Be the first to put away your phone. Be the first to talk to someone new. You are in charge of your own life and you ain't getting to any of your goals if you don't take responsibility for yourself. Be the change.
15. Support One Another
Clap and whistle for strangers' presentation. Support one another and go that extra mile to cheer them on. Acknowledge each other. I swear to you it makes all the difference.
---
So what did I say about this being a short post again? Anyways I hope you guys enjoyed this post! I had my first day of school today but I'll tell you all about it in my next post tomorrow because that's our tradition and I'm tired right now. Someone better give me balancing blogging amidst the chaos so I don't stay up until midnight.
Which tip did you resonate with most?
Any tips to add?
Which one are you best at? (I'm best at not sending nudes lol) and which one are you working on (you don't have to share the nudes tip)? Enough nudes and let's get commenting. Watch my dad read this one post that has these terms in it. Hi dad, let me re-direct you to my hijab post I did the other day. 😂
Also if you have any questions about high school or social life or anything, leave them below and I'll answer them as well as some other bloggers who might know answers and tips (it can also be you!)
Anddd I'll see you in my next post.
Bayyy. 💞