Hey girl hey. And boy.
With new bloggers joining our awesome blogosphere everyday, many are looking for advice from us wise ones. It's totally like us experienced bloggers know exactly what we're doing all the time and are always on top of our game, right guys? Truth is, blogging is a journey with ups and downs. NONE of us have any idea where we're going with our blogs exactly but we do know that it's something we love to do and we've learned so much along the way. For my 2 year blogoversery giveaway back in July, one of the ways to enter was to answer the question: 'what is your best advice for blogging?' and I've got quite a bit of replies so grab your ice cream and let's get starteddd. (I'm craving ice cream, don't judge)
---
AVA: My greatest blogging advice is to be yourself and not to change yourself for others!
EL: 100% talking to people and socialising with other bloggers because you could have great content but nobody's gonna find it if you don't put yourself out there.
JAYATI: Have a schedule so your followers know when to check your blog and stay updated! (something I am not very good at myself *hides*)
HIDDENZZZ: Enjoy what you're writing and make sure you do it cause you love doing it and don't take as a task rather as something you do for fun.
UNKNOWNWIKI: Even though I haven't posted in ages, I think that the advice that I can give is that it's okay to take a break if you much is going on (as posts they some time to make them to a good standard) and its okay if you lose your motivation to blog. You're not forced to do anything.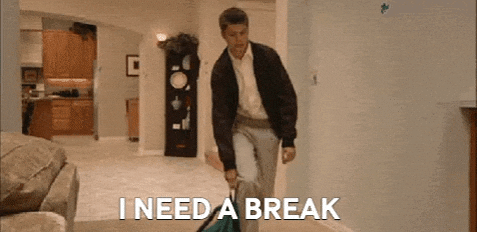 ---
Aaah these ladies have some bom advice and although it was short and sweet, I hope they were powerful as well! Before we end off this post, I wanted to leave some of the best bloggers to go to for advice because their advice post are bom!
 Gianna & Gemini is an amazing person to go to for blogging advice and I need to read more soon once I free up my schedule but she is seriously one of the most underated bloggers out there. Her blog quality is just too amazing to pass by so definitely check her blog out and read some posts. (The link I attached to her name is a Q&A that is SO helpful for new bloggers!)
Love, Geeky Girl is ALL YOU NEED for daily motivation and advice. She was one of my first followers and her posts about blogging and life motivation are just so bom. She posts daily and the dedication she puts into her blog and followers is so amazing. Definitely touch base with her and her blog asap!
---
There are so many bloggers out there that specify in advice but these are the top two I could recommend at the top of my head. If you're a new blogger and you have a question or just something you're curious about, you can ask any blogger that has had a bit of experience. Every blogger learns differently so it's okay to ask anything but also be open to learning on your own along the way. You will make mistakes and you will lose motivation but you WILL get back up again if you have even a spark of passion in you. Finally, I'll leave a blogging advice I made when I first started that I stick to to this day!
100 Followers?! + Blogging Tips For Beginners
I wrote it at 100 followers and still do the same things at 1000 followers. So it just goes to show how much you'll learn just within weeks of starting.
---
Anddd that's all for today.
Now I want to REALLY hear from you.
Your best blogging advice?
How long have you been blogging?
Leave a link to a blog post you made or know that answers this question so others can benefit!
I'll see you in my next post.
Bayyy. 💞