Hey girl hey. And boy.
Today marks the 2 year wrappers anniversary and I hope you guys are excited for ROUND THREE of Bayance's monthly updates that we all love to stalk, right guys? Right? 😂 September was a pretty wack month. With school starting and some incidents along the way, September is definitely one of those slow months that feels like 5 years when you're in it. September is a 'go in with a baby bottle and leave with a black cane' kind of month so definitely keep reading. 😂 I'm also going to start adding 2-3 major things that give you an overview of the month in the title so that you're a little more intrigued with what you're reading. Without further ado, skim through to what interests you, and let's get starteddd.
---
School
Aaaah first month back to school and I have LOTS to share. If you haven't checked out my first day of school update, do check that out because this will be a continuation. Let's get into it.
Remember my first class that had more first nations than is normal for a public school class? Well turns out I accidentally joined the native version of that class! 😂 I should've noticed that the Canadian anthem isn't played and I probably should've caught onto the smudges every morning and just the mere fact that EVERYONE is native except me. But no, your sis finds out like 3 weeks later. 😂 But I talked to the guidance councilor and told him I wanted to stay (he said sure go ahead) because y'all this is my favourite classss. Sab and Jam are my main dudes and then a girl from the grade younger called Zesty (code names) really bonds with us too. We went on a field trip to a first nations community to discuss our lesson in that context and ugh it was so amazing. I felt like I really clicked with the girls I'm friends with and I just really feel myself. I don't have to worry about people thinking I'm some really smart nerd or having to act mature and this class is probably where I'm most immature haha. 😂 Anyways, it's great.
Math is going at a fast pace and is definitely faster than last year. Nonetheless, with practise comes perfect and I PROMISE you my teacher knows how to dump kg upon kg of practise. 😂 It really helps in the long run though. My English teacher is actually really entertaining. She always tells us stories about her kids and we watch funny videos in class that relate to the unit. Love her. 😂 And my French teacher is so so sweet. Like why are French teachers always the nicest? 😂 So yeah, no tea about teachers to share because they're all really great this semester. (thank God)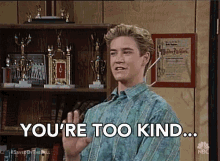 In terms of friends, I made new ones along the way but my main homies are these two sisters who came from Jordan last year. I'll call them Nadel and Madonna. We clicked really fast and I just have such a fun time around them. They're also a bit more mature so I can definitely let loose. Madonna and I did have a few conflicts when it came to the MSA (muslim student association) and I've decided not to come in with a 'I'm changing this club around' attitude right at the beginning of the year. 😂 The number of girls in Friday prayers are increasing though so progress. But ah well, we'll see how it goes.
This school gives out Chromebooks as part of this experiment and I'm typing on one right now. Thank God I came within that 3 year span because this is going to be so handy for projects and blogging. This is like my school in 2017 except that was a private school and my siblings destroyed my chromebook "by accident" 6 months later so I'm being extra defensive on this one. 😂
In terms of clubs, I made it to student government aaah!! I'm so happy about it and I have an exec position in managing culture and humanitarian initiatives! Will definitely be updating you about that. I also joined a business competitive club and I'm stepping out of my comfort zone to a). complete it with a partner (my collab skills are vdhfudjsn 😂) and b). doing a category I never tried before and c). doing an on-spot case study instead of a research one. So stay tuned on keeping up with bayance's irrational decisions!! 😂
Oh and finally, I got lost like 30 times I'm not even kidding. Like in the first week, I had to ask for help from FRESHMEN. And they knew their way around in 2 seconds while I took a whole eternity. Someone teach me direction. 😂
---
Life
Ah, lifeeee. So we're starting off with a bang here and I had to go on an ambulance with my little brother for the first time. On Meet The Teacher night at their elementary school, he landed on the back of his head on the rocky floor (the floor was literally small rocks next to each other). It's weird because I literally remember saying 'okay we're going to leave at 6:30' and this happened 6:27. This is what happens when I don't say inshallah, kids. 😂
Anyways, my parents left earlier on because my siblings wanted to eat and look at the science fair but I remember my mom was like 'just come home with us' and my siblings protested. This is what happens when you don't listen to your mama, kids. Okay enough with the lessons but he was doing a backflip on the climber bars and I was literally 2 cm away watching him and saying 'I don't think you know how to do this. Just get off.' but no my brother was truly living that rebel life. He spun but instead of landing on his feet, he landed on his head. There was some blood on the rocks and when I went to touch the back of his head, my hand was covered in blood. I was FREAKING OUT but at the same time I was so underwhelmed and calm. My brother was like "it's okay B I'm fine" but then he touches the back of his head when he sees the blood on my hand and starts screaaaming.
Ugh y'all it was such a scary situation especially with the fact that I'm REALLY bad at emergency situations. I thought he was going to die or something so I called 911 and explained what happened. I felt like it was stupid that I called because she asked all these questions like 'did he fall over 6 ft?' 'can he walk?' and I'm like oops I think I wasted their time. I think y'all understand me though because the head is no joke and I was scared he would pass out or I don't know, die!? I remember calling for help and no one really helped me like bruh? Was I exaggerating everything? 😂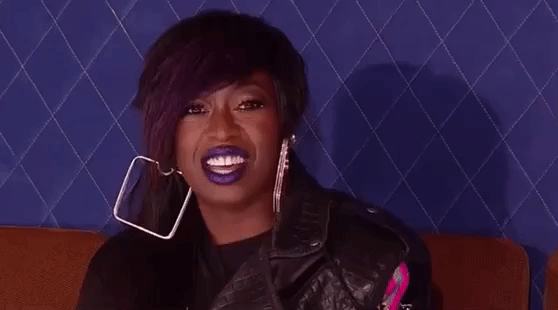 But then these two men came to help and they helped stop the bleeding and reassure my brother which are both stuff I'm so bad at. In the ambulance, they wrapped his head around and it was a 3 hour wait before he saw the doctor. I'm so grateful that it was just a small crack that the doctor fixed with glue. It could have been so much worse but I still get shaky thinking about it. Also, this happened a day after my friend was ambulanced (that's a word 😂) in front of me because she had a really bad panic attack. So it really wasn't a good week with emergencies with me. P.S. He's all good now btw!! And so is my friend!
Okay so that was the main life update but there were many other good things that happened. We went to visit Windsor and dined in Detroit. They have this REALLY good yemeni restaurant and some amazing arabic ice cream shop called Shatila. It was fun but bruh when we crossed the borders, the men at booth are so trained to be suspicious and it was like "anything in your trunk?" "no. we went to dine" "you crossed the border to dine? really?" "hey, it was a good restaurant". Americans don't understand Arab culture of going on a 15 hour flight just to visit a good restaurant, you know? 😂
I face painted at this open house and I had a chance to talk about the importance of prayer in a conversation. I'm getting better at expressing my stance on certain things and backing up without tripping over my words. So eh, we're working on it. Also, I went to 4 different stores for face paint and spent $10 on useless ones (they didn't work) and turns out the mosque already had one so I was having Mr.Krabs depression for like 3 seconds that day. 😂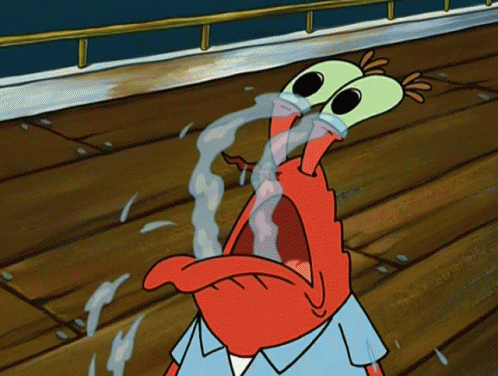 We also went on a trip to a livestock park and had a barbecue there. And honestly at this point, my two main phobias are insects and fire. Like I just cannot deal with it. This bee came really close to me and started buzzing and I literally screamed like someone was dying. See, I got used to bees but when they come in your face and make SOUNDS, that's when I lose it. 😂
---
Dreams
I don't remember this but I wrote down that a CEO of this huge company invited us to a fancy conference and planned to kill us. 😂
There were many shootings by Chinese officials in my area and one took place in the library and house. I hid everyone in my sister's closet and I guess I was ready to die but I didn't want to leave my siblings all alone. The dream made me so grateful for safety because shootings are a reality for some people. Turns out they chose to imprison me but I had to give a fancy speech about Optimism and kept falling on stage. Like you know when you're in a dream and you move so slowly? The only plus to this dream is that a french guy talked to me and said 'est-ce que tu as…' and then everything jumbled up from there but hey, I got some french in a dreammm. 😂
This dream was all over the place and felt too real but in sum, I got married to a guy who looked like Aladdin behind my parent's back and we got married so we could go to the school dance the halal way. Like omg what was I thinking? I literally met him in the neighborhood and bam the papers are signed. 😂 And then turns out I couldn't go to the dance because of my uncle's wedding (even tho he already got married but back to 2012 we go) and this dude kept calling me. 😂 I picked up and my mom heard a deep voice and she was like 'is that your uncle? let me talk to him' and omg I had to lie to her face. 😂 Yo I was so scandalous in this dream what even?? And then this dude goes on to say he'd die for me and woah that was too much I couldn't break his heart. Good thing I woke up.
This dream was SO long but Duolingo was out to kill people and imprison them if they didn't use the app. It was scary but what do you expect? It's the Duolingo conspiracies.😂
These are August dreams because I started a dream journal but then lost ittt. These were so weird to experience though.
---
Blogging
Blog Post Of The Month
My Awkward Business Trip Stories
Most Popular Post
Blogger Of The Month
Khafsa Ghulam started blogging recently and her content is based around growing up as Muslim girl with a disability (blindness). It's so eye-opening to read her content because disability isn't talked about too much in the Muslim community and it's a shame. The Prophet once left the whole city to be supervised by a blind man so I don't know why we seem to treat them so differently. Her disability posts are ones no one should miss in case you encounter a person with disabilities in your life. She also posts funny ones like awkward blind moments. Loved her content!
Most Active Follower
Ju The Dodo is a blogger that I'm ashamed to say I haven't read posts from yet (will spam soon though watch out) Her posts are focused around photography and her pictures truly tell a thousand words. She is so supportive and I love all the comments she leaves on my post! Mckayla has also been wayyy too supportive these past 2 months (tysm girl!) but she doesn't have a blog so if you catch her in the comments, you can reply to her or start a conversation.
So I've been feeling so guilty because I'm behind on replying to comments AND I haven't been checking out your blog posts. But my goal for October is to set out a day in the week and just SPAM. EVERYONE. Thank you SO much to everyone who commented and supported despite the shortage on my part. You are the reason I keep blogging. ❤
---
Favourites
Favourite Song: Ummati and basically all of Maher Zain's songs
Favourite Book: Silent Patient – IT IS SO GOOOOD!
Favourite Youtuber: Omeleto – ugh their short films are bom! I fell down the spiral of binging them. Give me suggestions if you watched any.
Cravings: Biscuitsss and ice cream!
Hobby: KNITTING
Fav Outfit: A new orange floral vest and this translucent cardigan.
Fav Day of the Week: Wednesday
Fav Quote: There are so many quotes painted to the walls at my new school and I really like this one.
---
Goals
Now this is a little behind because I skipped August but let's check July's goals.
Get to the final level on Duolingo (sis is getting far behind) ✖️ (I found something betterrr 😂)
Finish Blogilate's 100 Glutes Challenge (LET'S DO THIS) 0.5
Get to know two new people ✔️
Finish 10 Episodes of Seerah ✔️
Get that business vlog done ✔️
Finish TEN books (the ones I got are fairly small so I think I can do it) ✔️
Fast 4 days ✔️
Have a great Eid!! ✔️
Okay hunnn 6.5/8 I see the progress!
Anddd now for October goals:
Set out one hour a week to read other posts!
Attend a math challenge (they're once a month)
Hustle for election news (I'm election coordinator at this organization a girl in my school started)
Memorize Surat Al Furqan (The Criterion) + revise Jonah
Exercise twice a week
Try not to fail the business team exam
Happy October everyone! If you have any fall posts you want to see, let me know in the comments. Otherwise, I'm going to be stealing all of autumngirl's ideas. 😉
---
Anddd that's all for today.
HOW'S SCHOOOOL?!
How's life?
Last time you were at a hospital?
September dreams?
How's blogging?
September favs?
October goals?
Do you want to see me do anything specific in October?
I'll see you guys on Friday.
Bayyy. 💕