Hey girl hey. And boy.
In conclusion, federal elections were wack. But let's take it back to the beginning. October was a great month for me and I hope it was for you! I'm going to make this intro really short because we have a little bit to go through. Check out September, skim through to what interests you and let's get starteddd.
---
School
This school is turning out really well so far and honestly let's pray it stays that way.
My academics are going well (alhamdulillah) but my key highlight is an English presentation we had to do annotating a song. I did Scars To Your Beautiful and things got deep really quick. I was dreading itttt but it was so fun to present.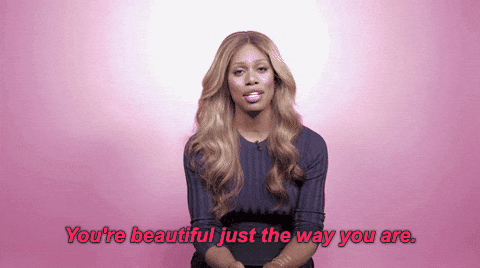 As for the business club I'm in, we had to sell lollipops to fundraise and my siblings bought 75% of them so… AND AAH I DID THE EXAM and it went wellll. I feel like I was confident in my answers and hopefully everything works out. But the thing is I forgot to tell my mom, and I left my phone in the library by accident, so I was walking home with no home and no message to my mom about anything and I didn't even realize (she got so mad but now we're okay). And I oop-. I'll update you on results next month.
Student council has been fun as well. The co-culture girl and I really bonded over our ideas and we're still battling the school on a multicultural day this month or next but we want it to be biggg. Hopefully things work out. For halloween, we gave out candy and hosted a costume contest. I dressed up as a grandma and asked people for the story of their life – that's my original self in a nutshell though.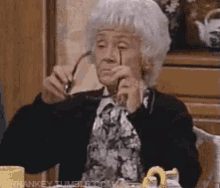 Because of student council, I had to show up on announcements 3 times. And because they're video, it's so nerve-wrackinggg. Like the first time my heart was beating OUT of my chest but now I'm getting used to iiiit.
French class has been really fun. We did scavenger hunts and watched french movies for a few days this month and ah I just love it. I got to know people through the scavenger hunts and things got deep. I think one of the main reasons I'm bonding with people so fast here is because we come from similar economic class. No one here is crazy rich and we all kind of have a sense of humility. My other school was in a rich neighborhood and it just showed me how much economic status unfortunately affects who we get along with.

I took the first math league test and I got a 2/8 Y'ALL THIS IS SAD. Most of them were trick questions though -_-. Overall, I really like my classes and guess what? I don't get lost anymooooore. From class to class, at least. We'll see how bad it gets next semester.
---
Life
So it's the volunteering time of the year where I'm paired to read with a younger kid and y'all. This kid HATES me. At first, he was so nice but this 8 year old starts running, saying he hates reading, telling me to be quiet and then y'all watch this conversation.
Him: So how did you get here? Did you drive?
Me: No, I don't drive. I walked.
Him: What? How?
Me: My house is over there.
Him: Your HUSBAND is over there?
Me: Omg what? No.
Him: EVERYONE, SHE HAS A HUSBANDDDD. SHE'S MARRIEDDDD.
Adults: *giggling*
Children: *gasping*
Me: I can explain-
Like WHAT. But now he's starting to like me. He's a bit stubborn and wants everything his way but I'm up for the challenge.
I got involved in video editing for a local scholar and that's been fun. Me and this girl work on thumbnails and we accidentally met in person because we were heading to listen to a lecture and this man stops both of us and asks us to get the berries ready like we work here. So here I was, asking everyone for the code to the kitchen and pretending  I was staff. She offered to help and we found out 3 seconds later that we're on the same groupchat for editing. She's so kind and easygoing. I hope we get to know each other more this year.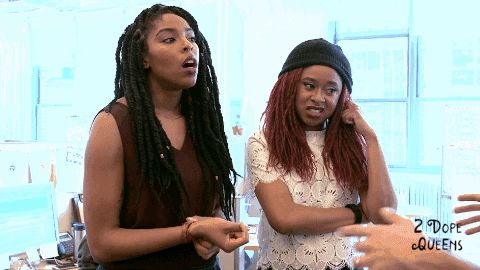 My friends and I caught up from last year in a birthday party and it was so much fun! I love her and her family (hi Muz!) But I'm going to slip in a deep quote my 7 year old brother said when he fell on the tarmac on our way back from the mall:
"I don't belong on this earth because it hurts me too much"
Like what!! He obviously said it literally but that can EASILY be a 14 year old's instagram bio. I hope my brother's okay lollll but dang that was deep.
I mentioned last month that I was starting to get involved with the political organization for the elections. Well I made 4 instagram posts (one went viral), 2 blog posts, interviewed 2 candidates one-on-one and almost met with one more at a coffee shop but she unintentionally ditched me. I didn't hear from her manager again so I was like okay. But I learned so much about the political system, the candidates, parties and it was fun while it lasted. My brother and I kept watching Trudeau dodging questions videos and I literally can't stop laughing. Ah, if only politicians could be more authentic. How did you guys feel about the parties this time? I liked Jagmeet for his compassion but also Bernier for his honesty.
My brother was with me so we ate in a bakery and just walked around. We came across a church and my brother and I always talk about religion and approaching other beliefs. We were kind of nervous to enter but we asked a family who was leaving after church service was done and he welcomed us inside. We got a tour from an organizer and met the priest. The church is beautiful and they gave us pamphlets to attend concerts (I'll attend one this year and tell you how it goes). It was interesting because I was on my way to volunteer for Islamic History event and they were hosting an event for their church's 200 year anniversary. I think it's important to start opening dialogue with each other despite differences of our faith. At the end of the day, we both believe Jesus taught love and respect and we should start treating one another that way instead of being judgemental. So yeah, hopefully I can come by and ask questions another day and that might clear some conceptions about Islam on their part. But it was a great experience.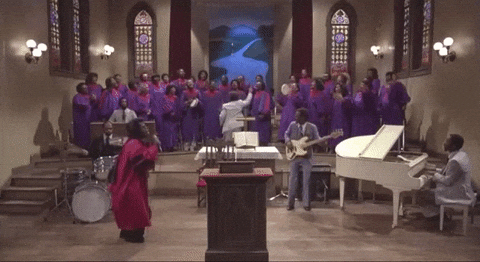 I read no books (love that for me) but I watched a movie in french class. That counts, right? I hated the ending but it was fun to watch.
---
Blogging
My friend's answer blog post is STILL exploding like what do people even like about ittt? But not complaining because it boosts my self-esteem when looking at stats. Also, if you guys had anything you want to see from me this month, let me know. I usually don't ask for ideas because it takes me forever to think of stuff for other people but I also want to write about things you guys would read. (Not everyone likes all the details in my monthly wrappers but I write them because shh my mind is like a grandma's and this is my backup in case my diaries disappear)
Blog Post Of The Month
Most Popular Post
Night Routines // Expectations vs Reality
Blogger Of The Month
I can't believe I haven't mentioned Hopealive (Ayesha) before but I recently started to really like her poems and photography. I especially like her personal stories and she just has a way of uplifting readers it's amazing. So if you want that mental positivity in your feed, go. follow. her. She also posts super consistently and aah the commitment. I striiive.
Most Active Follower
Thank you Elizabeth Webel for always leaving super nice comments this month!! Elizabeth is a 14 year old teen part of a magazine called The Silver Needle. She also has a dope microwave cake recipe so you need to get in touch with her as well.
And mwah mwah mwah to all of you (especially "Matthew" -_-) for being so amazing this month. I appreciate every comment, every like and every smile at my dry humour. ❤
---
Favourites
Favourite Song: Still fangirling over Maher Zain but this nashid remix though.
Favourite Book: I didn't read this month, how beautiful. 🙂
Favourite Movie: Midnight In Paris
Favourite Youtuber: Caught in Providence (I have no idea how I ended up there but-)
Cravings: Stuffed biscuits and tea
Hobby: Editing + knitting
Fav Outfit: SWEATERS
Fav Day of the Week: Wednesday + Sunday
Fav Quote: THIS
---
November Goals
But first, how did we do for October?
Set out one hour a week to read other posts! (0.5) ✔️
Attend a math challenge (they're once a month) ✔️
Hustle for election news (I'm election coordinator at this organization a girl in my school started) ✔️
Memorize Surat Al Furqan (The Criterion) ✔️ 
Exercise twice a week – hahahahahno
Try not to fail the business team exam ✔️ (I TRIED)
4.5/6 – YESSSSSS progress though
Try not to die in business regionals
ACTUALLY REVISE EVERYTHING I NEED TO REVISE PLS
Create events for Movember (what are you guys doing in your schools??)
Improve from my last mark in math challenge
Walk 60 km for Movember 
 Get to know 3 new people
---
Anddd that's all for today.
HOW'S SCHOOL?!
How's life?
How's blogging?
October favs?
November goals?
Do you want to see me write anything specific in November?
Thoughts on the Canadian election?
What did you dress up as for halloween?
I'll see you in my next post.
Bayyy. 💞