Hey girl hey. And boy.
Ahh it's the last month of 2019 already. Y'all this is lowkey disturbing because I've always been used to saying 'een' at the end of every year for the past 7 and then bam I'll never get to end a date like that again. Okay before we freak out, November was a really great month overall. You know the usual for these posts: short intros and long posts so get some popcorn, check out my last wrapper post if you haven't already, skim through to what interests you and let's get wrappinggg. (I actually had shawarma this month so give me a break)
---
School
School is still great which I'm happy abouttt! A new native girl joined the native class I have this morning and oml she's so freaking nice me and her clicked so fast. I learned a few more things about natives this month:
Natives don't say bless you (sneezing is a natural function of the human body like coughing)
Some native languages don't have a word for 'sorry' – sorry is more physical than verbal.
Not all natives look like the stereotypical ones we see on TV. My new friend struggles with her identity sometimes because her family call her 'urban indian' because she dresses like other teenagers. Natives come in many different styles but that doesn't make them any less native.
Native costumes are offensive and people need to stop with the feather crowns and face paint at coachella or Halloween.
Every region in Canada has an official treaty with indigenous people.
Indigenous women played a huge role in feminism and gender equality.
Indigenous men played a huge role in the world wars and fought alongside the British settlers. They should also be remembered on Remembrance Day and that was the theme for that day this year.
Speaking of Remembrance Day, I spoke at the assembly this year. It was nerve wracking but once I started talking, it got easier. I dragged my friends into it too mwahaha. Oh but awkward moment: I was wearing my poppy on my right side instead of left on the announcements so that wasn't fun. My friends roasted me the whole day but it's 'kay.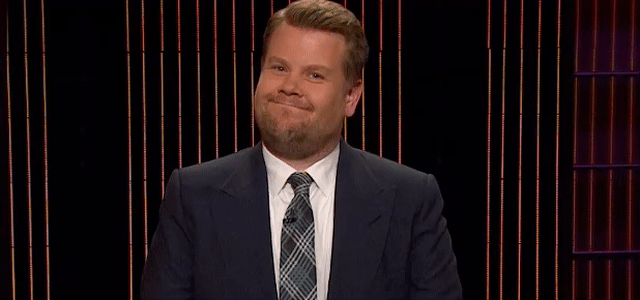 We had two council events this month. For world kindness day, we put post it's all over the school. And ah Movember was a success! We did a moving bake sale, a trivia, face painting and a photoshoot. It was so much fun and we raised over $200 whoop whoop. Me and this other guy from council did a PSA for it and bruh I'm CONVINCED I have a laughing order. It took a whole lunch to film a 2 minute video – please find me a doctor. 😂
Finally, I had the business comp this month. So two days before the comp, there was a mock version at my school and I did T E R R I B L E – like I kept trampling over my words and ugh. But the actual comp went by much better. We left really early in the morning and I talked to my friends the whole way. When we got there, we settled into the common area and explored the school. I'm pretty sure I ate a million tim bits but we don't talk about that. Anyways, our case was not until 7 hours after we arrived so we were basically trying to kill time getting to know new people, singing karoake and eating at Tim's. It was sooo nerve wracking.
And THEN it was our turn to go. We had 30 minutes and oml my friend and I didn't even talk for those 30 minutes because we were so caught up with our own roles. When we presented, I swear I sounded like I was on crack because I would trample over my words and I made no sense whatsoever. But anyways, we finished and when I tell you I felt like I was on cloud 9, I WAS ON CLOUD 9. Seriously, I couldn't feel my feet!! We took pictures and didn't win awards but it's all goood. I was just so relieved that I finished! The way back home was so much better. We ate pizza and I actually had really deep conversations with my other friend. I also made this other new friend and yeah the ride back was all deep convos lol. Anywaysss, it was an awesome experience and I'm so glad I got to go! Definitely doing the written version next year because I can't talk on spot for. the. life. of. me. But ahhh I'm feeling accomplished.
---
Life
Life was also eventful. We're starting off with a bam and that is, my mom painted my desk red. It looks really good you guys. The red really made a difference. 😂
I volunteered at this fundraiser dinner and I thought we were going to serve and help out guests but this lady goes 'you 4 in the kitchen' like oop- gender roles be like. Lol I'm actually glad we were in the kitchen because there was so much drama between the two chefs and it was like watching Hell's Kitchen. 😂 Anyways, these guys from my 6th grade class were also volunteering and it was so awkward because it's been yearsss. I feel bad for not saying anything to them but ah well. 😂 The chef is awesome like I grew up eating his food when we attended events at the mosque but oml he cracks me up because he's such an independent guy and thinks we can read his mind. He'd be like "put the dishes there" and literally points into outer space. We stayed up a bit in the kitchen with him and my mom would've been shook because apparently I can clean after 100 people but not 6. 😂 Sorry mom!
I caught up with a bunch of friends this month too. I had a study session with one from last year which wasn't even close to a study session because we kept talking about school the whole time. I also went to a birthday dinner and got to know this other friend more. Friendships are doing well overall but it takes a lot of work from both sides to maintain the older ones. I also caught up with my cousins which was great because they recently arrived to Canada and we need to talk more often. My OTHER friend also came over and we talked about Islam and then watched a turkish romance. Later that day, I attended a marriage talk at the Islamic Center and he's like "what you see in movies isn't love" so I felt slightly attacked but it's okay. 😂 He's right though but ugh why can't turkish actors be real? We'll do a post on love soon you guys.
I started volunteering at this weekend school and the kids drive me insane but we'll see how it goes. 😂 That's about it for this month.
---
Blogging
With blogging, I started to tone out the "filler" posts and actually posts things I'm proud of or that might benefit other people. I did a whole word vomit for What's Your Purpose but I really want to learn to balance those kind of posts and comedy ones. Don't worry guys – you'll be getting lots of embarrassing stories and rants, but I'll try to keep a purpose in mind. Oh and I was so off schedule this month but I never want blogging to feel like a chore so bear with me. 😂
Blog Post Of The Month
What Is Your Purpose? *Important*
Most Popular Post
The Liebster Award #6 (+ leave your questions about Life in Canada)
Blogger Of The Month
Happily Hedy deserves SO much more recognition than what she gets. Her graphics are ON POINT and she's having a super exciting planathon before the new year that launched today! Sign up on her website right now and stalk her while you're there because I need to do that tomorrow morning.
Most Active Follower
JASMIN JOINED WORDPRESS THIS MONTH AND SHE'S ALREADY NETWORKING LIKE A QUEEN YESSSS! She's hustling like a boss and you better binge her posts because the numbers will grow next year. She's been really supportive on my posts and ahh yes girl!
Thank you to ALL OF YOU for sticking by me until now. And for every new grandchild that comes across this blog. I love you grandchildren!! ❤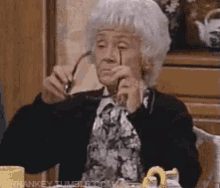 ---
Favourites
Favourite Song: Y'all my nashid playlist has EVOLVED but here are my top 5.
Anddd all of these are in Arabic. I'm trynna improve my vocab, okay? 😂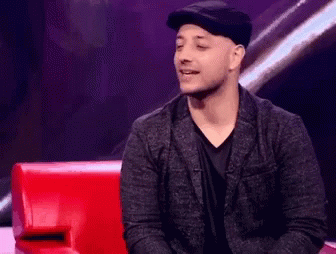 Favourite Book: To Kill A Mockingbird (the only book I read oopsss)
Favourite Movie: Dead Poets Society (this was actually SO GOOD – I was bawlinggg in English class)
Favourite Youtuber: The Hybrids / Ascia
This has been a controversial youtuber for the Muslim audience but despite her removing her hijab and getting tattoos, I like how well-spoken she is. Like maybe I don't agree with the choices she made but I love hearing her perspective on gender roles, bullying and her relationship with her identity.
Cravings: Labana (arab greek yogurt) – my friend made me some this month and it was So. Good. This is a one time craving but it had to be mentioned. 😂
Hobby: MAKING BROWNIES
I had to make them for a bake sale and when my friend came over, and I can finally work the oven now. Progress. 😂
Fav Outfit: The formal looksss
Fav Day of the Week: Monday + Friday
Fav Quote: "When we go before Him, God will ask, "Where are your wounds?" And we will say, "I have no wounds." And God will ask, "Was there nothing worth fighting for?"― Allan Boesak
---
Goals
But first, let's see how we did for November.
Try not to die in business regionals ✔️

ACTUALLY REVISE EVERYTHING I NEED TO REVISE PLS ✖️

Create events for Movember (what are you guys doing in your schools??) ✔️

Improve from my last mark in math challenge ✖️

Walk 60 km for Movember  ✔️

 Get to know 3 new people ✔️
4/6 – what we need to do is cancel my quran goals because I never accomplish them!! But okay over 50% yay.
Now for December goals:
Face a fear
Meet 5 new people
Create a schedule for children over the holidays
Read and analyze Mockingbird
Read 2 White Pine books
Help with 2 chores everyday
Finish that Arabic grammar book I've been procrastinating about
Have a great winter breakkk!
Last month of 2019, here we go.
---
Anddd that's all for today.
How's school?!
How's life?
How's blogging?
November favs?
December goals?
What's on your bucket list for things to do before 2020? 
I'll see you in my next post.
Bayyy. 💞