Hey girl hey. And boy.
**Y'all. I had NO time to blog for like a full two weeks and I'm using the 30 minutes I have left of Science class to finish this so please forgive me! 😭 March has been a BUSY month and I hope to write more during the break next week so bare with me. Okay flashback to March 9th and let's get started**
---
Yesterday was international women's day!! I haven't had the motivation and brainpower to write ANYTHING recently, but today I thought I could share some of my top female inspirations and I hope you reflect on them too. As women, I believe female empowerment and sisterhood is so so important and having women to look up to can really make you feel less alone. Whether you're working in a male-dominated industry,  feeling belittled for your aspirations or just trying to be the best woman you can be, it can really help to have people that have been down the same path you're going through to help you. Three of the ones I'm sharing are going to be people I know personally (mom, friend..etc) and the other four will be ones I've listened to or watched online. So at the end of this post, think of the women who inspire you both personally and virtually and leave them in the comments! Happy women's day and let's get starteddd.
---
In no specific order…
SEARCHABLE
Noor Tagouri
Noor Tagouri is an american journalist and ahh I just LOVE the way she carries herself and all her accomplishments as a journalist. She has done TED talks, panel talks, documentaries and podcasts and it inspires me to continue media hobbies like videography and blogging. She also has a bom.com fashion sense and I love how involved she is in her community and country. Check out her instagram here.
Sarah Therese
Sarah Therese is a Christian minimalist mother-of-three youtuber and I just ADORE her videos. A lot of the women I look up to are Muslim women but Sarah is living her faith in a very ethical manner and I absolutely love the way she promotes a healthy and environmental lifestyle. I honestly look up to her for a lot of parenting and modern sustainable living tips. Check out her youtube channel here.
Aida Azlin
I've mentioned Aida in some of my other posts but she is literally such a beauty inside and out. Her youtube channel is filled with motivational and spiritual short videos and I love her Tuesday Love Letters. She inspires me to write, film and seek more Islamic knowledge through contemporary books and speakers. Not to mention, her modest fashion sense is so inspiring and I love all the aesthetics on her social media. Check out her youtube channel here.
Khadijah (RA)
Finally, Khadijah (RA), prophet Muhammad's first wife, is a woman from history I want to learn more about. She was a strong independent businesswoman, was the first Muslim woman to accept Islam and raised 6 children. Like I- 😭💞. I know there are other women historically in Islam to look up to but Khadijah (RA) has me shook. I want to be a good Muslim woman, mom and businesswoman too. And ah just the way she carried herself – I really hope to meet her in the afterlife. Pray for me y'all.
---
PERSONAL
Friends
This is a general one but I thought I'd give a shout out to all the people around me who make life and school such a great environment to be in. I admire something about every friend like one dresses really modestly, one memorized the Quran, one is politically involved, one is a hard worker, one writes poetry and there's just so much to look up to.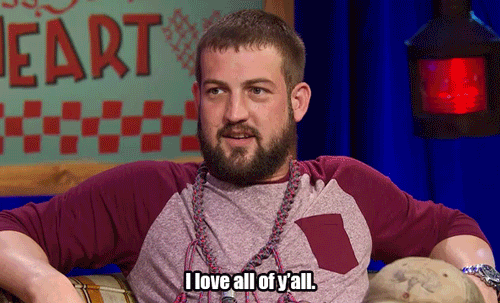 My mentor
I recently contacted a volunteer at a youth conference and asked her to be my mentor. Now we meet once a week and discuss spiritual issues as well as modesty, prayer and identity..etc. She's always really humble about it but meeting with her has changed my chaotic mind and she's a couple years older too so we talk about school and uni and all that good stuff that stresses me out haha. I love the way she carries herself, the way she dresses and the miles she goes to be a better person. And I'm literally a sponge so I've noticed hints of her way of talking in my way of talking too so it's really been great to have someone like an older sister to talk to.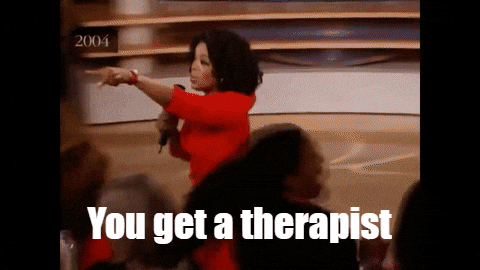 My mom
Y'all. The stuff our moms do for us blows my mind. Like I will never understand how it would feel to have babies attached to you 24/7, handling guests, making time for your husband, cooking, cleaning, working a 9-5, educating and AH moms do SO much. Like put me in a room with two kids and I will cry. I have no idea how I'll be a mom one day but the plan is that I spend the first cute 8 months with my baby and then give them to my mom until they turn 18. Like no way am I dealing with the toddler ageee. Lol but in all seriousness, moms are CRAZY inspiring.
You!
Mhmmm you lady bloggers reading this. I don't know how you do it but you somehow make time for blogging among all the things that you have to do in a day, interact with your readers and read other peoples' blog posts, let alone MINE. It's crazy, I can't do it at the moment and I hope that one day I can be as creative, beautiful and organized as you are. YOU'RE AMAZING and my life wouldn't be the same without you!! ❤
---
Anddd that's all for today. Wow, ten minutes left of science class, how come it takes me two hours to write at home and only 20 minutes here? Alright my new studio has transferred to the science classroom.
Who inspires you?
Who do you inspire? (my younger sister looks up to me and it's stressfullll)
I'll see you in my next post.
Bayyy. 💞