Hey girl hey. And boy.
Now if you've been reading my posts for a while, you'd know that I'm TERRIBLE at baking. I'm serious – the only successful baked good I have on the blog are just me taking pictures of my PARENTS making it. LOOK:
My parents:
Me:
Not to mention, last week I tried to make cookies and burned them. Why? Because the recipe said 8 minutes and I thought I had baking intuition to leave it in for 15. I know you're laughing at me, but after that horrible baking fail, I decided to never bake again in my life. Until I saw Natalie's lemon cookie sandwich recipe! If you didn't already know, Natalie (aka. Taking The Cake) is the best baker ever and when I saw her recipe that was explained very well, I thought "okay maybe one last recipe before we quit".
And guess what?
It didn't fail.
Which means YOU won't fail – so in case you didn't see Natalie's recipe already, I'll walk you through my attempt and maybe you can make them and make an attempting post and then the chain will go on and on- okay so maybe I'm the only one who does recreation posts but oh well. Let's get started.
P.S. My brother looked disgusted when I said "lemon cookie sandwich" but he tried it and gave me a solid 7/10. So even if it sounds unappealing, this will impress you!
---
What You Need
1 stick of softened butter (1/2 cup)
1/2 cup of sugar
1 small egg
1 1/2 cups of all purpose flour
1/4 tsp salt
1/2 tsp baking powder
lemon zest (like the peelings) + one lemon's juice
---
Step 1
Mix butter and sugar in a bowl until it's fluffy.
Step 2
Add one egg and lemon zest (I accidentally added the lemon juice in here as well but it tasted fine in the end)
Step 3
Mix flour, salt and baking powder in a separate bowl.
Step 4
Add the dry mixture to the wet ingredients (you're supposed to add lemon juice to this but ofc Bayance loves to rush through instructions – and then I question why I'm a bad baker)
Step 5
Wrap batter with plastic wrap (I used a big ziplog bag) and put into the freezer for 30 minutes or fridge for 1.5 hours. My eco side left the chat.
Step 6
"Roll dough to 1/4 inch thickness, cut with cookie cutters" – these are exactly Natalie's instructions but your sis manages to mess such a simple task UP.
The batter stuck to the cookie cutter too much so we thought, okay, we're going to use a small tea cup. When that didn't work out, my siblings and I did some calculations and rolled out the batter into as many balls as we wanted like so.
And then we used the bottom of a tea cup to press it down but then this happens.
So my mom comes and she's like okay just use your fingers to press it down and voila.
Step 7
Put your cookies into the oven at 400 F for 5-11 minutes. Mine took 5 minutes bake and 2 minutes broil but honestly the 5 minutes was enough. The top will look batter-y but if you use a fork to look under, the brown colour will be the thumbs up to take it out. (and don't follow a bad baker's intuition!!)
Step 8
If you want to make frosting, Natalie includes an amazing recipe in her post, but Grandma Bay is lazy and just spread Philadelphia Cream Cheese in the middle then called it a day.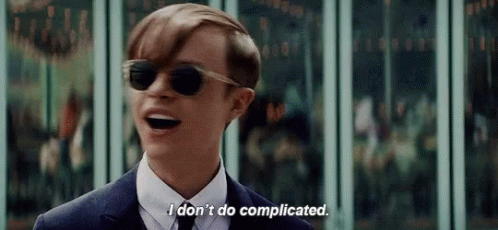 So the final step is to take aesthetic photos because they look like yellow macaroons and THEN eat.
When good bloggers say to use props for your photos, I'm not sure they said to use hand cream but it matched the theme so here we are.
Moment of Truth
Natalie on the left and mine on the right
Now I don't know about you but I don't think I was that far off. Right? Right?! But anyways, these tasted SUPER good so I definitely want you to make them and to check out Natalie's post. This girl never fails to make our eyes drool (that wasn't the best description but she's an amazing baker!)
---
Anddd that's all for today.
Have you ever made lemon cookie sandwiches?
Did I do an okay job?
Isn't Natalie a queen at baking? (yes or yas)
I'll see you in my next post.
Bayyy. 💞