Hey girl hey. And boy.
I've been wanting to write this post for a while now but after hearing Spencer West speak at a youth conference today, I knew I had to. Many of us are lost. We don't know where to go, what to take after high school and what to do with our lives. For me personally, I recognize that I have so many blessings and that there is so much to do in the world but I just don't know what to do. It's like God went 'here are all the ingredients, here is the manual, now find the willpower in you to make the cake.' And after listening to a few purpose talks recently, I think I have finally grasped how to properly find what I want to do in life. Now before I get into my recent learnings, I just wanted to share a few snippets of who Spencer West is and what he talked about.
Spencer West was born in Rock Springs, Wyoming in 1981 and at the age of 5, had to get a surgery to remove his legs from the pelvis down. The doctors told his family he wouldn't be able to be a "functional member of society" but nonetheless, his family was supportive and didn't treat Spencer differently. At school, Spencer would feel left out with the boys in his gym class and was constantly bullied. It was only until Spencer got into cheerleading and not caring what others thought about him, that people started to acknowledge him as "cool". Spencer said, "you'll never be good enough for everyone" which is just so true and it's why you need to know your value and what's important to you.
In University, Spencer got into Communications and went into a corporate job but decided to drop everything and go on a volunteer trip in Kenya for 2 years with Free The Children (now called We). Since then, he'd go back every summer and developed a real sense of community with everyone there. He's done so much – from building schools to building water wells and providing 12500 people with life-long clean water, he's blown my mind. One of his biggest accomplishments is climbing Mount Kilimanjaro, the largest mountain in Africa, to raise money for the droughts in East Africa. Now, he goes on volunteer trips and is a motivational speaker around the world.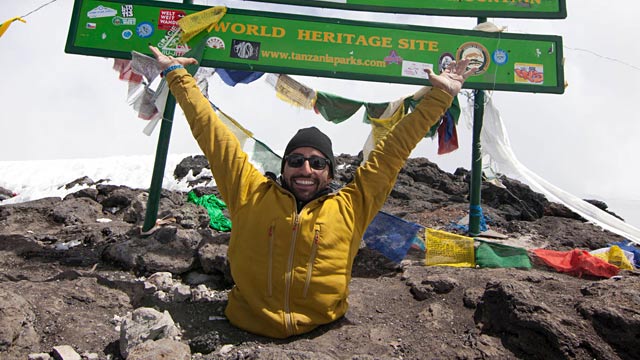 What I really liked about his speech was that he didn't just leave us with his story. He left us with three steps to finding our purpose. Before that, he shared a quote by Allan Boesak that goes:
"When we go before Him, God will ask, "Where are your wounds?" And we will say, "I have no wounds." And God will ask, "Was there nothing worth fighting for?"
Was there nothing worth fighting for?
I'll come back to this at the end but here are the three steps to finding your purpose and making a difference in the world.
1. Find Your Voice
Whether that's through speaking, through writing, through music, through science, through ANYTHING. You. have. a voice. And you have skills that communicate effectively and gets your message across in the most unique way to you. Your blog is a voice. Your instagram page is a voice. Your VOICE is a voice.
2. Find Your Team
It's sooo important to learn to collaborate with like-minded people and have a support system. Just like the quote goes: Go alone and you'll go fast but go together and you'll go far. For Spencer, that was his two best friends who climbed the highest mountain with him. They threw up and they got exhausted but they kept going. And you need people in your life who will lift you, not drag you down.
3. Find Something Worth Fighting For
Whether that's education, poverty, climate change, mental health, islamophobia, justice..etc. There is so much in the world to do but find that one thing that sparks you. Find that one thing that makes you angry. Find that one cause that you will not leave this world without giving your all in order to contribute to its solution. And keep fighting for it.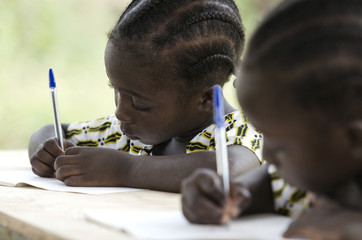 Noor Tagouri, journalist, also once said in an interview (16:42): the two things you need to piece together to find your purpose is 1). find your skills and talents with 2). find the thing that pains you.
Sudduf, business coach, once said in an Instagram post: "what you REALLY need to be focusing on are your values and your passions. once you know what that is, cross off any ideas that don't fulfill that passion"
The point is, you already KNOW what your passions are. You already KNOW what pains you. You may not know what degree you want or what job you'll take on, but you know the value behind the job. And that's all that matters.
Before I wrap up, I went to a business competition a few weeks ago and had a big aha moment regarding the purpose of life. As a Muslim, I already know we're striving for heaven and bettering our relationship with God but this reaally put a lot of things into perspective.
The competition consists of case studies that you need to solve in a limited amount of time and present to the judge. In the case study, you are given:
your role
who you're presenting to
the problem
performance indicators to guide your presentation
Afterwards, you present, you're asked a few questions and then there's an award ceremony with who had the highest scores. At the end of the competition, people were smiling and cheering and holding up medals in pride. The beginning of the day started out in distress and ended in relief. And it took me until the end of the day to apply it to life.
You see, every single one of us receives a metaphoric case study. Your role and who you are is shaped by so many unique factors:
your unique experiences
your family
what you have access to
your location in the world
your skillset
and your purpose? To take the skills you have, develop them and use them to fight for something that pains you. The problem is a cause in the world that happened at the right place and the right time for YOU to serve. Look around you. What cause strikes a flame in you? Is it climate change? Is it mental health? Is it poverty? Is it a war happening in your hometown?
But here's where a lot of people stop. They don't know who they're presenting to and they don't want to look at the performance indicators to guide their presentation. And if I was in that business competition and had no idea who I was presenting to and what that judge was looking for in my presentation, I'd be SO lost. I'd think I have all the time in the world and then I'd come unprepared when the time is up. And that's what happens to so many people. They come unprepared to judgement day because they denied the performance indicator that was supposed to guide their presentation.
And that performance indicator is the Quran.
Real smooth, I know. 😂 But to all the Muslims who are struggling with their purpose, know that it is more than just praying and reading Quran. It is applying the Quran and its values into your current situation in the world around you.
Finally, I want to leave you all with a hadith from Prophet Muhammad.
A man asked the Prophet (ﷺ) about the Hour (i.e. Day of Judgment) saying, "When will the Hour be?" The Prophet (ﷺ) said, "What have you prepared for it?"
What have you prepared for it? 
What is worth fighting for? 
You only have one case study (one "dunya" or chance before the afterlife) and one judge (one God), so make it count.
Your life is worth living. Your purpose is worth fighting for.
Thank you so much for taking time out of your day to read this. There will be post coming up about what striving means and why it's important to strive for something larger than ourselves. And then that'll be it with philosophy w/ Bayance 101 for the year. 😂
---
Now it's your turn.
What skills do you have? 
What pains you?
What is your purpose?
Can you share a quote/hadith/story or anything that reminds you of your purpose?
I'll see you in my next post.
Bayyy. 💞