Hey girl hey. And boy.
It's been 2 months since I last made a wrap-up post and y'all know I'm not going to miss that three year streak. So much has happened over the last two months and there was no way I thought two months ago that coronavirus would turn out the way it did. We're going to go back in time a bit and I'll give you an update on semester 2 classes and how quarantine is going. And yes, I called this a double shawarma combo because I always thought of a shawarma wrap every time I read wrap-up's and I miss shawarma so here we are. 😂 Okay as usual, here's my last wrapper, skim through to what interests you and let's get starteddd.
---
School
My first class this semester was cooking and before you all give up on my cooking skills, I actually turned out pretty good. Like yeah, I did spill flour everywhere and screamed every two seconds when we started frying oil but no problem.The first day consisted of me getting to know the person beside me because I was trying to pull off the whole "if you're not confident on the first day, you'll never be confident at all" and we tried a granola bar recipe. The catch was that our teacher gave us blops and blips as measurements and we had to figure it out. Bro when I say our group broke out into ten million arguments and our gronala bars ended up not in tact and like someone threw up – I'm not kidding. 😂 Every other group had fancy chocolate bars and I was here like umm mine looks like cereal. So let's just say I didn't start on the right foot. 😂
Some days are really good though and some days are terrifyinggg. Like one time we made potato pancakes and I had to flip them over in oil and bro hot oil drops would start jumping. And the other time we were assigned brownies and I had to come downstairs from my period 2 class to tell my teacher that the brownies were still in the oven. So yeah, I came super close to starting fires but it's all good. 😂 Oh and every week, a girl from the DE program (developmental education) would join our group and her cooking skills are through the roof. Like I'm not sure why people treat disabled kids like they can't do anything when in fact our DE partner legit carries the team and knows all secrets behind cooking. I wouldn't be able to survive without her honestly.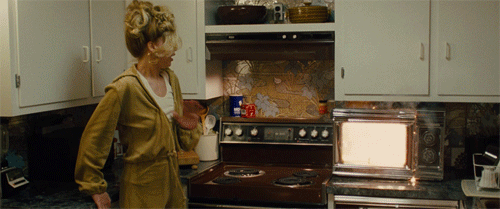 My other periods are accounting, science and history. Accounting makes me lose brain cells and at some point, I considered it but I can't imagine typing in numbers the whole day. Like sure, I might be good with numbers but it's too much routine for me. At one point, I just sat down with my accounting teacher and ranted about what career I should do. 😂 Oh and I'm taking a higher grade class so I'm in class with a lot of friends from clubs I'm in so accounting is also social.
History on the other hand had me losing every brain cell ever. *D:* I don't sit beside anyone and I'm just really isolated from the class. Don't get me wrong, I love history – but lack of explanation and boring documentaries are not my learning style. I will say though – I think I cried every other day in that class because those world war one movies are sooo emotional. Or maybe I'm just too sensitive but anyways. 😂 Science is boring but I love my teacher and my tablemates so it ends up really fun. I selected my courses for next year and definitely won't be taking a science route. It was a hard decision but I'm not that observational or passionate about chemical equations lol. Every time we do a lab, I do the writing and my classmates do the experiment because I will NOT come close to that Bunsen burner.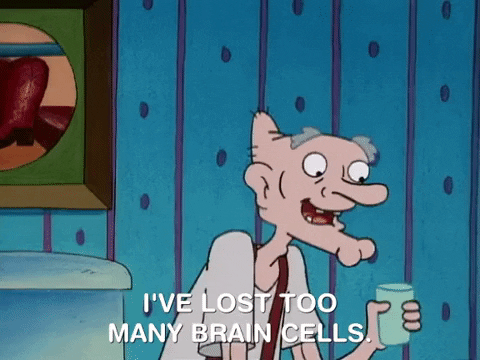 And that's all for coursework! As for extracurriculars, we launched the multicultural club and 50 people came to the first meeting it was insane! We had a hijab day which was really fun and the religion teacher asked me to present in her class about the hijab and I was shook. I also joined a relay for life committee and wrote a math contest (lost many brain cells there but the result was way better than I expected 😂). We did mental health, valentines and culture initiatives for student council and I just got crazy busy. But now, every thing is cancelled and not gonna lie, I do feel some commitment relief. It really put into perspective how things can change in a split second.
---
Life
So much happened obviously but quick update about how the g & h keyboard key stopped working on my chromebook and I don't know why it does that? And yesterday it worked again but today it stopped so if anyone went through something similar, let me know. 😂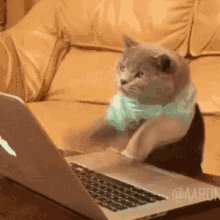 At the beginning of the month, we accidentally ordered Little Ceasers because we wanted to ask about pricing and they were like "okay sounds good it'll be ready in 15 minutes" like ahh. 😂 My mom drove us and there was 10 minutes of traffic so we all lost braincells. And guess what?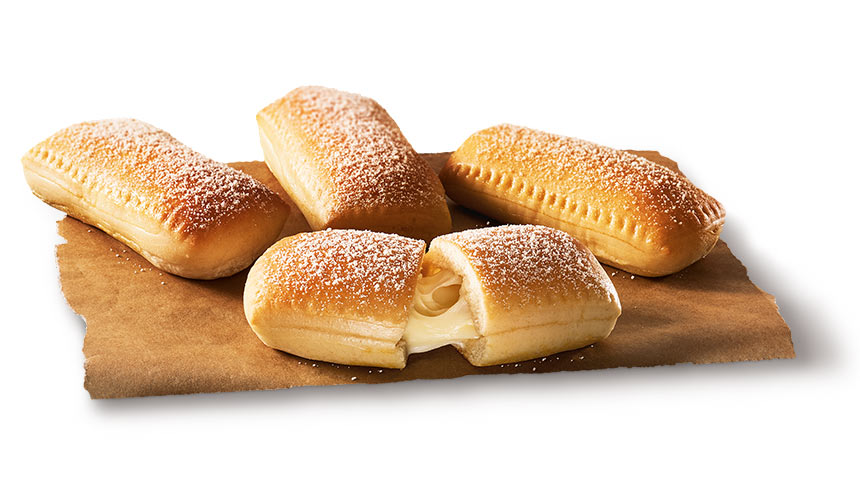 Take a look at this photo. They must have taken it with a MICROSCOPE. I thought the thing under it was a cutting board but no it was a small paper bag so there we were, with legit 1 inch garlic bread sticks. A sad day indeed but this is why a sis needs to learn how to cook. 😂
During February, I went to a youth conference and it was super fun!! Less fun than last year but I found it really beneficial as well and I actually met a mentor through it. She's a couple years older than me but you know when you see someone and just get this vibe of like dang I want to be like them? That day, there was a workshop on mentorship and I was like that's it we're getting that girl to be my mentor. So I asked her and she actually agreed. And now we meet (now call) every week to talk about issues and ways we can better our relationship with God. She's my spiritual therapist I'm not even kidding. And it's actually been really helpful so if you're struggling with ANYTHING, get yourself a mentor.
On my way to the meet my mentor, I wanted to take the bus because I wanted to become more eco-friendly but y'all Google Maps LIED to me. 😂 They told me the bus stop that took me to Tim's was somewhere and turns out it was a completely different bus stop. So I ended up missing the bus and my dad just drove me. I really want to try transit but it's a crazy hassle in Canada. Everyone in European countries better give us tips in the comments rn. 😂
I had a few meetings w/ clubs and planning and none of that will be happening but I'm honestly really enjoying quarantine. I bought like 7 notebooks and I've been taking courses for psychology and religion. I separated my day into input and output so I'd listen to lectures and take notes in the morning and then do chores and write in the afternoon. It's been working pretty well and it's been really uplifting for me to spend time with family and doing the things I love. I've also been cleaning and combing my hair more so I honestly don't mind this. However, I do want it to be over soon because it's really sad what's happening with everyone else and those affected.
How's quarantine with everyone?
Movies I Watched
Little Women was sooo good y'all I cried like twice. I watched We Were Children too and it was super sad and disturbing what happened to indigenous kids in residential schools so I definitely recommend it! I will say to be careful when showing this to kids because it does discuss rape and other mature matters. OH and I watched some of The Boy with the Striped Pyjamas and that was SUPER sad but I always have to keep the history of what the Holocaust survivors did to Palestinians afterwards so I couldn't tear up over it. All of these movies are sad whattt but Little Women was really empowering.
I read one book and a half so thank you for the applause. Okay but does anyone have tips on how to read non-fiction books without falling asleep? These two are SO well written but I can't binge-read them like I would with fiction books. America explain!
---
Blogging
I've been blogging more often nowadays but February and March only went on a once a week schedule. In March, I started to read more blog posts and my blog blew up in March AGAIN because of that Friends Answer blog post. Like how many people still want to know how to answer 'what was your first impression of me?'?!!
Blog Post Of The Month
March + February's Most Popular Post
How To Homeschool Your Kids/Siblings During Quarantine (using resources at home)
Blogger Of The Month
IBlog is super consistent and I LOVE her blogging style. She's so authentic and her writing just makes me feel like we're having a conversation. She writes a lot about books but also does life updates, reviews and lifestyle posts. Like her blog title says, she does blog a little bit of everything. Check her out here!
Favourite Blog Post from the Blogosphere
Instead of most active follower because Y'ALL OVERWHELM ME I LOVE YOU ALL, I've decided to do a favourite blog post. I love everyone's posts but every so often, I come across a powerful or uplifting or just a really well done blog post and I thought I'd just call them out every month.
Re-Charging Your Iman by Hasiya Nagode made me bawl my eyes out. It's a spiritual post on faith and charging it but it just came at a time where I felt super low and I've never read a blog post where someone just spoke to me soul to soul. If you're interested in faith at all, definitely check it out!
Finally, I appreciate all your support you guys like ahhhhhdgjhudsyudgfhd!!!! ❤
---
Favourites
Favourite Song: I stopped listening to music but more on that in a future post.
Favourite Book: The Music Made Me Do It was eye-opening but I also loved How To Win Friends and Influence People and need to finish it.
Favourite Movie: LITTLE WOMEN
Favourite Youtuber: Still obsessed with Sarah Therese and ahh Michelle Khare has the coolest challenges on her channel!
Cravings: I don't even know anymore.
Hobby: CLEANING
Fav Outfit: Turtle necks and bow turbans (I learned this from a non-hijabi on Hijab Day and now I'm obsessed 😂)
Fav Day of the Week: Friday
Fav Quote: "Don't ask what the world needs, ask what makes you come alive"
This one helped me a lot with career chaos.
---
April Goals
But first, did we pass February and March?
LEARN HOW TO COOK (lol I'm hyped for my cooking course next semester) ✔️

Weekend homeschool my siblings (turned into weekday) ✔️

Read 3 books (okay but I actually got this) X

Continue involvement in extracurriculars ✔️

Pick out courses I'm happy with ✔️

Blog twice a week X (hey but if you count it combined…ok I'll stop)

Find 5 new bloggers ✔️

Figure out my prioritiesss ✔️

6/8 – We did pretty gooood! Considering I ended up forgetting these goals a day later. 😉
And now for April.
Survive e-learning
Do Pilates daily
Blog twice a week
Go on a walk in the neighborhood once a week (even tho I love indoors)
Thrive in Ramadan even tho mosques will be closed
Attempt the 30 day quarantine challenge
Watch a Caillou episode in French every day (don't laugh 😂)
Here we go!
---
Anddd that's a double wrap.
How's school? E-learning?

How's life?
How's blogging?
March favs?
April goals?
Ever had a keyboard key issue?
How is transit like in your country?
Do you have a mentor/mentor others?
Non-fiction reading tips?
Am I the only one who watches caillou to learn languages?
Tell me everythingggg. I'll see you all in my next post.
Bayyy 💞